Housing woes continue to plague U.S. homebuyers this year after purchase prices and rents hit unprecedented levels in 2021.
Meanwhile, locals in Tennessee have found themselves between a rock and a hard place because of inflated prices resulting from people moving in from other states. Many out-of-state buyers arrive from areas with more expensive housing markets and living costs and have driven up the cost of housing across the board in the Volunteer State.
The median price for a residential single-family home has soared 25.7 percent in Nashville, and 19.4 percent in Memphis this year.
Nashville was ranked No. 6 on Zillow's list of the hottest housing markets for 2022. Meanwhile, the Music City was No. 12 among the top 20 U.S. cities struggling with acute housing shortages last year, which some industry experts attribute to the trend of internal migration sparked by the COVID-19 pandemic.
That combined with the appeal of Tennessee's lack of state income tax, and comparatively low cost of living, and its location within the "Sun Belt," has drawn thousands of new residents from across state lines over the past two years.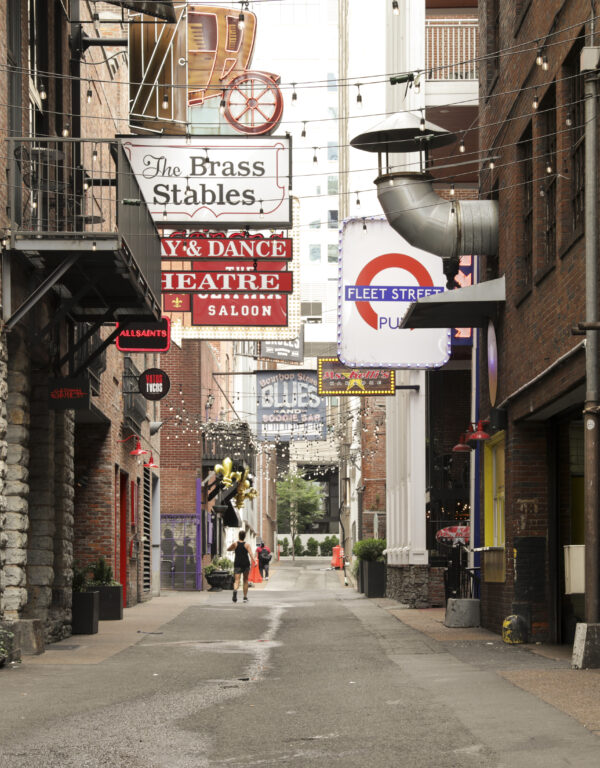 In 2020, Tennessee had the most significant net gain of U-Haul trucks crossing its borders.
Last year, a movers study done by United Van Lines showed the state ranked in the top 10 destinations at No. 7.
"To me it's disturbing. I would really like for things to go back to normal where people that are looking for a house have the time to evaluate it," real estate agent Dana Moser, with United Real Estate Solutions, told The Epoch Times.
Moser works in Knoxville, which has seen a 29 percent spike in home values over the past year. She said buyers moving to the area from other cities and states aren't prepared for how fast homes are selling or how to find one in their price range.
"One of the things you have to do as a realtor is to educate people as to how prices are going now. And let potential clients know that if you want to spend so much money, don't look at a house that is priced at that because those homes will be selling well above the market listing price," she said.
An above-list sale price isn't as much of a challenge for buyers coming from locations such as California because of the sizable amount of money they might bring to the table. However, this dynamic has created enormous challenges for local home buyers in Tennessee.
"I know a lot of people from California that just resigned and came to Tennessee with no backup plan whatsoever. But with the housing they sell, they usually have a lot of cash reserve and say they are just going to start living here and figure it out," real estate agent Jean Chung told The Epoch Times.
Chung, at Realty Executives Associates, and explained that locals are up against stiff competition in the housing market.
"Buyers here are facing problems as they are up against cash buyers [from out of state] … especially for smaller houses," she said.
"If you think about Californians, they are selling a million-dollar property and coming here [Tennessee] and buying a half a million-dollar home, and buying two or three investment properties.
"So those people who need to purchase at an investment property level who need to get a loan can't compete with the cash buyers."
Both Chung and Moser say COVID-19 was the big driver of the housing shortage, as people both from out of state and living in urban areas with less space began seeking more square footage and open spaces.
This phenomenon is especially prevalent close to Nashville, where Century 21 Platinum Properties' Jennifer Huggins said members of the U.S. military are among those affected by Tennessee's housing shortage and inflated prices.
Just 49 miles from the Music City is Clarksville, where Huggins said home buyers from places such as California, Washington, and Chicago make it difficult for service members stationed at Fort Campbell to buy a home for their families.
"With the housing shortage we've had because our inventory is super low, we're still in a seller's market. We're only averaging about 350 houses in our inventory, when we have close to 200,000 people in our area, adding the military to that," Huggins told The Epoch Times.

She explained the problem that military members and their families face relates to inflation. Service members receive a housing allowance that's based on rank and the allocation often can't cover the increased interest rates and home prices.
"We are kind of in a perfect storm at the moment because our rental prices have also increased," Huggins said.
Rental prices have surged statewide, creating an affordable housing crisis for even those not looking to buy.
In Nashville, rental prices have jumped more than 21 percent since last year, Memphis rental market prices have climbed 39 percent, and Knoxville has seen a 28 percent increase.
"Needless to say, this has really affected our military base in this area. The on-post housing is backed up, and the rental is so high they can't afford it. And now, we are low on houses for them to purchase," Huggins said.
"Military families are living in hotels longer. Even to afford an Airbnb for a month is way too high for them to pay. So we are kind of struggling with our local military to find them affordable housing now."
And that goes double for people in lower-income earning brackets.
Currently, there's a deficit of 127,102 affordable rentals that are accessible to low-income earners.

This metric doesn't solely apply to the rental market. In the Nashville area, people who earn less than 60 percent of the city's median income ($52,026) are struggling to find housing and also address basic monthly household needs.
A report from the mayor's office estimates the housing shortage will rise to nearly 31,000 units by 2025.
Josh Sanderson at Smithbilt Homes illustrates how the housing shortage and price hikes are affecting the buyer's market.
"Our waiting list is heavy, but not as heavy as in the past. We see people dropping out of the buying scene with interest rates and price increases, but the list is still long," he told The Epoch Times.
Sanderson explained that while demand is strong, it will likely subside at some point. In the meantime, the boom for builders is on, with no discernable end in sight.
"We just had a deal fall through at the closing table due to unforeseen circumstances. So we re-listed the home for sale at $50,000 higher than the previous contract price, and we sold it within an hour."