Our World in 7 Headlines: Sept. 4
September 4, 2013 7:56 am Last Updated: September 4, 2013 8:01 am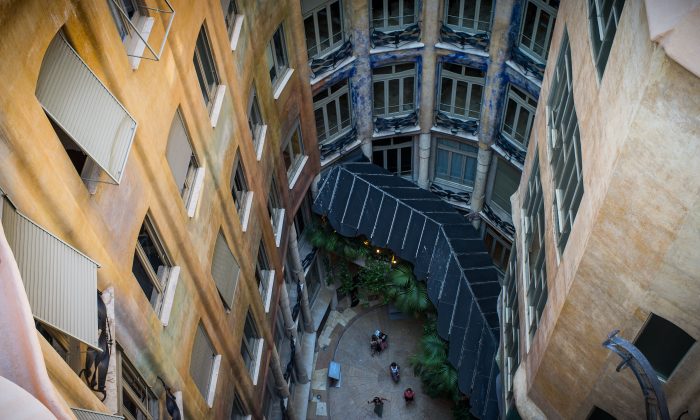 Calling a colleague 'liar' is a type of abuse
ROME—Calling a colleague a liar is an insult and a kind of abuse, Italy's top appeal court ruled Tuesday.
In a case involving municipal police officers in the Abruzzo coastal city of Chieti, one called another a liar in front of several colleagues, the Court of Cassation said.
And that constitutes abuse, it ruled, upholding lower court decisions. …
ANSA
Malaysian police have shrugged off reports of gang members trying to cross over into Thailand to have their distinguishing tattoos removed and avoid arrest as the government there continues its crackdown on criminal gangs.
Police chief Khalid Abu Bakar made the comment after four suspected gangsters were arrested last week at Bukit Kayu Hitam in Kedah state opposite the Sadao checkpoint in Sadao district of Songkhla while trying to cross the border into Thailand, probably to have their tattoos removed.
"Removing tattoos may even make it easier for us to identify them," he told the Star Online. …
Bangkok Post
The government of Jamaica, in collaboration with the Chinese government, has proposed to develop the Goat Islands as a part of a logistics centre in anticipation of the expansion of the Panama Canal by 2015.
However, environmentalists and other activists are adamant that the structure and position of the islands help to protect parts of Jamaica from hurricane and other natural disasters, which would make them inappropriate for such a logistic centre.
The islands are vital ecosystems, home to many endangered species of sea creatures and wildlife which, if disturbed, will have a severe effect on the environmental sustainability of Jamaica in the long run. …
Jamaica Gleaner
A Barcelona-based social enterprise group is recruiting homeless people to give guided tours to tourists in the Catalan capital. 
Barcelona resident Lisa Grace is the founder of Hidden City Tours, a walking tours scheme involving homeless people based on a similar project that already exists in Bath in the UK.
"I knew Barcelona would be perfect for a homeless walking tour project," Grace told The Local.
"The city's biggest asset is tourism but there is also a growing homelessness problem in the city. Our tours can help increased consumer consciousness about responsible tourism." 
The project's guides have been handpicked by a homeless charity in Barcelona and then coached and trained by Hidden City Tours, always leveraging the inside knowledge the guides have gained from their years living in the streets. …
The Local 
Documents recently obtained by The Tico Times in the investigation of Jairo Mora's death help unravel the mystery behind the murder of a young Costa Rican conservationist who once worked peacefully with poachers on the beach he tried to protect.
Hours before his murder, sea turtle conservationist Jairo Mora came upon poachers digging up turtle eggs at the notoriously dangerous Moín Beach, near Limón on Costa Rica's northern Caribbean coast. Mora reasoned with the poachers, perhaps explaining that leatherbacks – enormous, prehistoric-looking turtles – are endangered. He convinced the men to give up half of their eggs, which he planned to rebury in a safer location.
Negotiations like this happen all over Costa Rica – where six species of sea turtles nest each year – and are part of a tradition that can be traced to the late 1950s and Archie Carr, a U.S. zoology professor who co-founded the Caribbean Conservation Corporation and helped establish the Tortuguero National Park.
On Moín Beach, negotiations have been especially common. Sold for up to $1 apiece, turtle eggs have been a lucrative side business for the poor and underemployed residents of coastal communities for decades – despite the illegality of the trade. …
Tico Times
HAMILTON, Bermuda—The Bermuda government has responded to the island being listed, along with two other British territories, the British Virgin Islands and Jersey, as tax havens by France, meaning the three territories will be subject to tougher tax policies applied by the French government.
A spokesperson for Bermuda said: "The government of Bermuda is surprised by reports that the territory is to be included in France's list of offshore financial centres with which France has issues, particularly as Bermuda has an existing exchange of information agreement (TIEA) with France, one of 39 bilateral transparency agreements Bermuda has, including with 90 percent of the G20 countries. Bermuda is also vice chair of the steering group for the OECD Global Forum on Transparency and Exchange of Information for Tax Purposes.
"Bermuda's Ministry of Finance has contacted officials within the French government seeking clarification regarding this action and stating Bermuda's position as we seek to resolve this issue. 
Caribbean News Now 
Switzerland remains on top in the 2013-14 Global Competitiveness Report, issued on Wednesday by the Geneva-based World Economic Forum. 
For the fifth year in a row, Switzerland headed the rankings of the WEF's annual global competitiveness index, ahead of Singapore, Finland, Germany, the United States and Sweden.
Six of the top tencountries listed are European countries, including eighth-ranked Netherlands and the United Kingdom (tenth).
The competitiveness report praised Switzerland's "excellent institutions, the dynamism of its markets, and its capacity for innovation."
Several years ago, the country's implementation of a "debt brake" on government spending created a stable macroeconomic environment, which has allowed the Swiss to grow while neighbouring countries are struggling, the report noted. …
The Local