Our World in 7 Headlines: Sept. 30
September 30, 2013 8:03 am Last Updated: September 30, 2013 8:03 am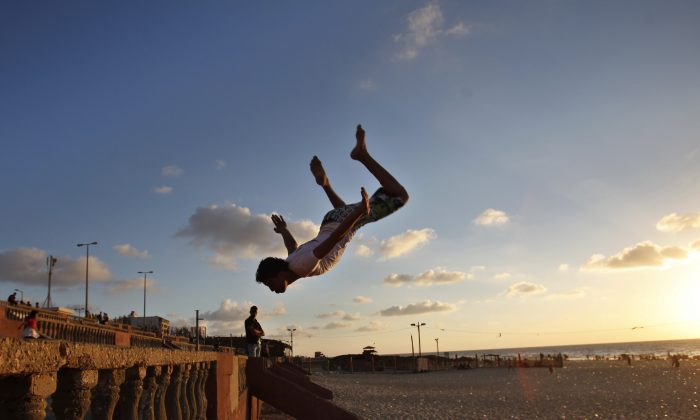 Anne Frank's life story is associated all over the world with the atrocities of the Nazi regime. Now a German game designer has turned her life in hiding into a computer game. But is this going too far? …
Deutsche Welle
Comment: Every culture in the world worthy of the name of 'culture' respects its dead. Every society worth being a part of respects the spiritual significance the dead hold, especially for their relatives.
Following the revelations that employees at the Raleigh Fitkin Memorial Hospital morgue and Zenzeleni Funeral Parlour have been stealing and selling human body parts, Swaziland cannot count itself worthy of respect among the nations of the world. 
The Swazi nation has been deeply shamed as the barbaric practice of using human body parts for magic is revealed to be a common, indeed routine, trade. …
Times of Swaziland

Swaziland, east of South Africa. (Google Maps)
Robert Menard's movement has captured the headlines and the justice system's attention because members reject government, its laws … and its taxes.
They are the "unconsenting and ungoverned." They avoid paying income taxes, don't carry documents such as a health card or driver's license and "embrace the law" to fight the law.
They are the members of the loosely knit Freemen on the Land movement, which hit the headlines last week after Calgary tenant Andreas Pirelli allegedly declared a pensioner's property his sovereign "embassy." …
Toronto Star
Austerity: All government agencies are 'required voluntarily' to come up with their own austerity measures by the end of this month for submission to the government, a finance ministry circular states. …
A common element in most of these circulars is the repeated mention of (not) serving imported alcohol drinks. "No imported alcohol drinks shall be served," states the latest circular. "No imported alcoholic drinks shall be served during official entertainments," states the June 11, 2012 circular.
The April 9, 2009 circular also states, "No foreign alcoholic drinks and expensive local products shall be served during official entertainments."
In March 13, 2001, a circular was issued alone on imported alcohol.
It states that, "As a measure to curtail extravagant and ostentatious spending and in keeping with the situation of limited resources, the royal government has directed that foreign alcoholic drinks should not be served during official functions." …
Kuensel Online

Bhutan, south of China, northeast of India. (Google Maps)
Police are to issue safety advice against the growing sport of freerunning after a pair of young people were pictured scampering across a road bridge in a seaside resort.
Teenage daredevil Jack Bellis and an unnamed friend scaled over the top of the Foryd Bridge in Rhyl, with traffic zooming 20ft below them.
Councillors said they were reckless and North Wales Police now plan to issue safety advice – but the teen has hit back at his critics and said the stunt was all part of his regular freerunning training.
The fearless teen told Wales on Sunday: "It really wasn't dangerous at all – we knew exactly what we were doing."
Freerunning, also known as parkour, is a physical and creative pastime, where the aim of the game is to get from one place to another as quickly and efficiently as possible. This aim has led to breathtaking stunts featured everywhere, from small towns like Rhyl to multi-million blockbuster films. …
Wales Online

Wales (Google Maps)
For all its vibrancy, the Estonian startup scene can feel a bit homogenous, centered on weekend hackathons and the quest for apps that can run on a cheap web host and disruptively improve some tiny facet of a trivial everyday task. But the real movers and shakers of the economy are companies that take an obscure but vital stage in a process that generates real goods, and make it dramatically more efficient.
With 3D printing set to be the Next Big Thing, one Finnish-Estonian startup is positioning itself to play a role in creating a secure marketplace for design content. …
ERR

Estonia, west of Russia. (Google Maps)
156 firms have applied for lucrative producer and distributor status since June, with the first two receiving licences just last week.
OTTAWA—The Conservative government is launching a $1.3-billion free market in medical marijuana this Tuesday, eventually providing an expected 450,000 Canadians with quality weed.
Health Canada is phasing out an older system on Monday that mostly relied on small-scale, homegrown medical marijuana of varying quality, often diverted illegally to the black market.
In its place, large indoor marijuana farms certified by the RCMP and health inspectors will produce, package and distribute a range of standardized weed, all of it sold for whatever price the market will bear. …
Toronto Star