Our World in 7 Headlines: Sept. 28
September 28, 2013 9:09 am Last Updated: September 28, 2013 9:16 am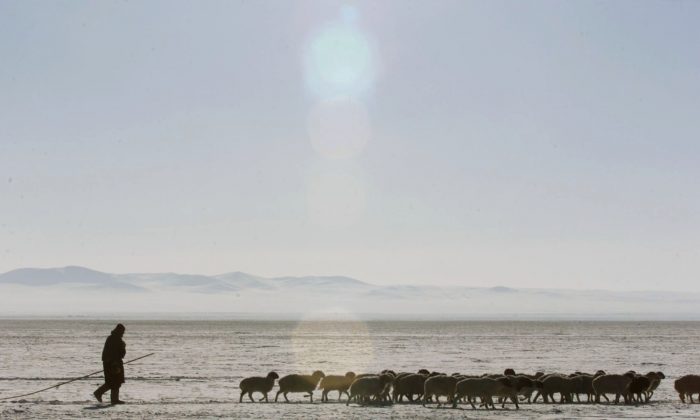 Marilyn Chagoya, who as a little girl was considered the "ugly duckling" of the class, wants to make her mark as the first Mexican ever to win the Miss World competition which will be held on the Indonesian island of Bali this Saturday, September 28th.
"In school they called me 'the monster' and now I'm representing the beauty of the Mexican woman," the native of Poza Rica, Veracruz said, adding that if she becomes Miss World she intends to raise international awareness with regard to school bullying. …
EFE
LAVUMISA–A 34-year-old woman is married to  two men through Swazi Law and Custom and has children with both of them.
Sibonisile Mamba is still seeing both husbands by making rounds between them at scheduled times, usually spending the first half of the month at one marital homestead and the other half at another. …
This has gone unnoticed by both men for seven years, until two weeks ago when the men eventually discovered and met to discuss their rare experience.
The meeting took place at the Lavumisa Police Station and lasted for 24 hours with the police resolving to fetch the families of both husbands and that of the woman. …
Times of Swaziland
Mongolia is now able to not only produce cotton fleece from sheep wool but also building insulation material. 
The UB Post
Also in Mongolia: Mongolia to export eagle feathers
Tsarmyn Burged (Eagle of Tsaram) NGO in Bayan-Ulgii Province will now be buying shed Mongolian eagle feathers from eagle hunters and exporting them to the Arrow and Bow Society of Japan. The agreement is an effort to raise funds for efforts to species preservation.
The Society uses shed feathers for producing arrows and bows. …
Mongolia is home to many endangered and birds of prey and scavenger species, such as the Western Marsh Harrier, Steppe Eagle, Tsarmyn Eagle, Saker Falcon, vulture and bearded vulture. Birds of prey play a vital role in the biodiversity of an ecosystem. Scientists warn that if a single species of predator bird becomes extinct, an ecosystem could lose its balance.
The UB Post
Canada Revenue Agency will report back by the end of the year about why Nick Rizzuto received a hefty cheque despite owing back taxes.
The Canada Revenue Agency has launched an internal probe to determine how a late Mafia don who owed $1.5 million in back taxes received a refund cheque for more than $381,000. …
Toronto Star 
Recent crime statistics show that crime in the township is spiralling out of control, and residents say they're fed-up.
"You see in the 80s, it was more like savvy like brutal with pangas and knives. And in the 90's it evolves to guns. And then now, you still have guns, but to a certain extent cats, they went back to the mentality of brutality. Because people get stabbed, you know, people get slashed with pangas," said resident Samora Cetyiwe.
But Cetyiwe refuses to leave the area.  
"Me, I'm going to walk around like any human being. Me, I'm not going to be scared to walk around Nyanga at any time. I'm saying this on air, I'm not bragging," he said. …
eNCA
For some 200 years, Oktoberfest has been all about copious amounts of beer and meat. But, this year, organizers are breaking with tradition and reaching out to visitors with dietary restrictions by offering vegan dishes and even vegan wine.
With its dozens of oxen spit roasts, enough rotisserie chickens to feed an army and pork sausages as long as a forearm, Bavaria's Oktoberfest is a meat lover's nirvana. In fact, last year's festivities saw a total of half a million chickens, 116 whole oxen and 115,000 pork sausages being served up in Munich's beer tents over a period of three weeks.
But even in one of Germany's most rigidly traditional regions, times are changing. …
Der Spiegel
A Spanish newspaper has reported that the salary paid by La Caixa to Spain's scandal-hit Princess Cristina over the last ten years has tripled despite the national economic crisis and wage cuts elsewhere. …
The Local