Our World in 7 Headlines: Sept. 26
September 26, 2013 7:18 am Last Updated: September 26, 2013 12:13 pm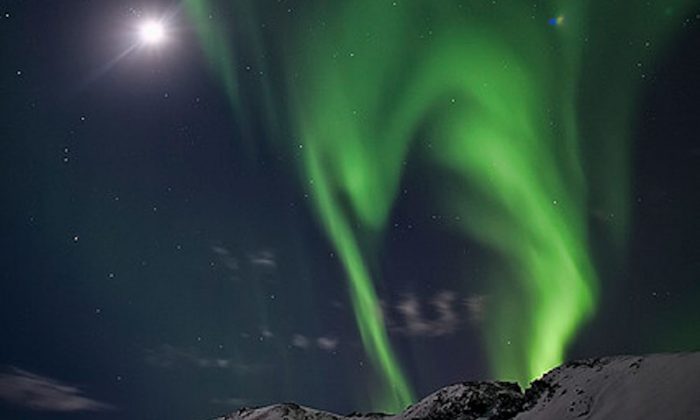 According to eNewsWire, NASA scientists have stated that the peak of the Solar Maximum will be taking place this winter; this will mean that the Northern Lights in Iceland will be at its most active in the past ten years.
NASA scientists have revealed that growing levels of gas particles caused by a 'solar tsunami' from the sun during the Solar Maximum have been mixing with the magnetic field surrounding the Earth. …  
Ice News
Standard Bank and FNB have responded to reports that Samantha Lewthwaite, a British woman wanted in connection with the Nairobi mall attacks, had her debt written off.
According to eNCA during her time in South Africa, Lewthwaite managed to loan thousands of rands from local banks and owed thousands in debt at retail stores. …
News 24
Korean-owned clothing companies in Los Angeles are exploring ways to set up factories in the Gaeseong industrial complex in North Korea …
The Korean Apparel Manufacturer Association, a non-profit organization in Los Angeles, said that despite U.S. sanctions against North Korea, Gaeseong industrial complex was a better option than other candidates such as Vietnam, China and Cambodia. 
The group plans to find ways to enter Gaeseong, which was reopened on Sept. 16 …
Korea Herald
Did you know that Daniel Day-Lewis, Joaquin Phoenix and Jennifer Connelly are Jewish? Find out which other A-listers are also members of the tribe. …
Jerusalem Post
Caribbean countries at the 68th United Nations General Assembly currently taking place in New York need to put forward a strong Caribbean position on the transition from the Millennium Development Goals (MDGs), which are due to expire in 2015, to a new global framework of Sustainable Development Goals (SDGs).  
 
Nicole Leotaud, executive director of the Caribbean Natural Resources Institute (Canari), emphasised that "Caribbean islands have their own priorities.  Their unique challenges as well as strengths must be considered in shaping global goals as this will determine the nature of international development assistance to the Caribbean."  …
 
The issue of inequality is of central concern to Caribbean islands.  While some Caribbean countries are showing positive signs of economic growth, the numbers do not reveal the high levels of inequity which are prevalent in most Caribbean SIDS. Instead, they are viewed as developed because national averages are masking key development needs. Another issue of grave concern to Caribbean islands is the impacts of climate change. …
Trinidad and Tobago Guardian
Most people living in Scotland describe their national identity as being "Scottish only", according to the latest census figures.
Data released from the 2011 census showed 62% described themselves as "Scottish only", while 18% said they were "Scottish and British".
The results also showed Scotland was becoming more ethnically diverse. In 2011, 4% of Scotland's population was from ethnic minority groups, up from 2% in 2001. …
BBC
ISLAMABAD—Interior Minister Chaudhry Nisar Ali Khan on Wednesday told legislators that the government has made arrangement for the installation of CCTV cameras at 1,100 spots to ensure safety of the capital.
Responding to a question during the question hour, the minister said other modern technologies would be used to make the capital a model city. He said if the government succeeded in establishing an effective control and command system with trained staff, there would be no need for checkposts in the city. The minister informed the house that the UK had been requested to extend cooperation to ensure the safety of Islamabad. …
Daily Times