Our World in 7 Headlines: Sept. 22
September 22, 2013 6:49 am Last Updated: September 22, 2013 6:49 am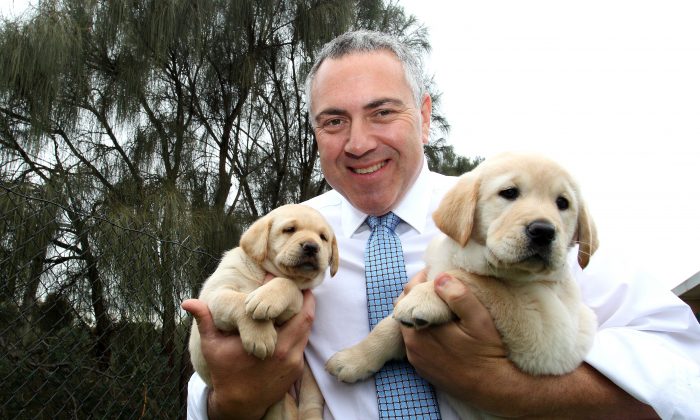 A recent newspaper story about an increase in the consumption of crocodile meat and a subsequent warning from the National Environment and Planning Agency have jolted my memory.
They carried me back to a chat I had with a taxi driver earlier this year …
Consuming the crocs' eggs is a way of keeping the crocodile population down since they can't kill them.
"A deh only way fi get rid a de alligator dem. If yuh kill dem, government lock yuh up," the oldster argued.
Duckenfield is situated near a major wetland, ideal for crocodile habitation and breeding. One nest, the men said, comprises as many as 50 fist-sized eggs. The hunt for the eggs is very risky, but perhaps worth the chance. It's about the thrill later and not the clear and present danger. …
Jamaica Gleaner
Ask anyone about the famous silk cotton tree that is in the middle of the road at Perseverance, Mahaicony and you are sure to hear a myth or two. Often referred to as the 'jumbie tree' or 'Dutch man tree', what most people will tell you is that if one tries to cut it down, they will not succeed as the tree is full of spirits. They will also tell you that before the road was split in two, many people tried to cut it down but to no avail, hence the road was built around it.
At Perseverance, however, the 250 residents say that these are all stories from those who don't know anything about the tree. …
Stabroek News
Australia is officially pet crazy, with about 2 million more pets than people. A new report – a state of the pet nation – also found owners trust their pets more than their friends.
Nearly 90 per cent of pet owners regard their dog or cat as part of the family and often treat them better, says the survey of 1734 pet and non-pet owners.
In an industry worth $8 billion a year, Australians are showering pets with gourmet food, protecting them with insurance and pampering them with reflexology, acupuncture and hydrotherapy. …
Sydney Morning Herald
The residents – including the elderly and the sick – of the Zaaminskiy district in Jizzakh province are being forced to pick cotton without compensation. 
The residents of Arzha, Shurcha, and the Gulba villages in the Zaaminskiy district, have been told what is expected of them from this year's harvest at a recent meeting. 
They were informed by local administrators that all residents – without exception – were required to work in the fields. According to the local administration, sickness, old age, pregnancy, or even a newborn baby cannot exempt one from working in the cotton harvest. 
When a few elderly villagers protested that they were not physically fit to pick cotton they were told that they should hire a cotton picker to act as a replacement, paying for the work out themselves.
Administrators threatened that those not showing up to the fields would lose electricity, their retirement payments, or childcare benefits. …
UZ News
The bells of St Bartholomew's Church in Ballsbridge have gone silent over threat of fines for noise pollution
The bells of St Bartholomew's Church, which have rung out over Ballsbridge in Dublin for more than 130 years, have been silenced following a complaint about noise pollution to Dublin City Council. …
Irish Times
French President François Hollande hailed 'a new industrial revolution' in inaugurating Friday a new lithium battery plant built by the Bolloré group, which manufactures the Bluecar made popular by France's electric-car sharing scheme.
A few hours after setting new goals for France's energy policy, French President François Hollandeinaugurated the Bolloré group's new battery plant on Friday, praising the family-owned firm which spent at least 1.5 billion euros (2.3$) on battery-related development over about a decade. …
France 24
When Miss World contestants display their poise and catwalk skills at the upcoming Top Model event, for the 48 Indonesian designers who dress them it is the moment to flaunt the very best of the country's fashion.
Veteran designer Chossy Latu, who is dressing Indonesia's own Vania Larissa, says he will use South Sumatra's Palembang woven fabric on her simple yet stunning princess-style ball gown. …
Jakarta Post