Our World in 7 Headlines: Sept. 20
September 20, 2013 7:25 am Last Updated: September 20, 2013 7:29 am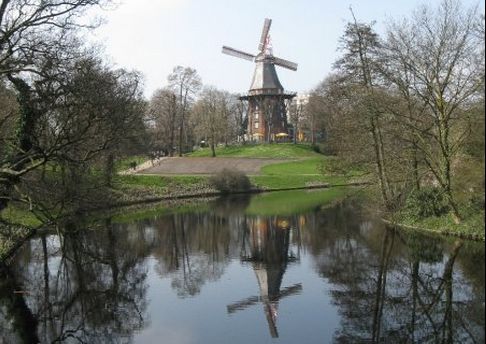 Edmonton woman finds the words 'You Retard' under bottle cap
Soft drink giant Coca-Cola is apologizing after an Edmonton woman found the words "You Retard" inscribed inside a cap on a bottle of Vitamin Water recently.
"Very, very unfortunate that this happened," said spokesperson Shannon Denny. "We apologize to our consumers for this."
The words are part of a promotion for Vitamin Water where random French and English words are printed on the caps, she said.
"Retard" is a French word meaning late.
"The chances were so slim through this random process," said Denny adding that not anticipating the potential word pairings was a mistake. …
CBC

(Facebook)
Western analysts all too often take a distorted and reductionist approach to the conflict in the Democratic Republic of Congo (DRC), says Kai Koddenbrock, who analysed more than 50 policy papers for a study published in the journal International Peacekeeping in November 2012.
In an interview with U.N. correspondent Rousbeh Legatis, Koddenbrock said the DRC is portrayed again and again as a "sick country" with "sick people" instead of accurately reflecting the diverse realities on the ground. …
All Africa
Some soldiers prefer worn-out combat boots to new ones because of comfort and superstition, an Armed Forces spokesman said Friday.
Brig. Gen. Domingo Tutaan Jr. told reporters the military has not been remiss in providing the basic needs of its soldiers, but sometimes a soldier's individual preferences prevail.
Tutaan was reacting to a photo that went viral in the internet showing a soldier in Zamboanga City with worn-out combat boots. …
Manila Times

A soldier's boot in Zamboanga, Philippines, shown in a local GMA News broadcast. (Screenshot)
Germany's transition to renewable energy is a project of inspiring proportions. But is it too ambitious? At home and abroad, some are beginning to doubt Germany's role as a leader in renewables.
It was with a sense of pride that politicians and energy industry representatives recently opened the Riffgat offshore wind farm near the North Sea island of Borkum, Germany. Thirty gigantic windmills with cutting-edge technology are supposed to deliver huge quantities of electricity. The problem? At the moment, far from creating all that energy, the windmills actually need some themselves. …
Deutsche Welle

Wind turbines spin at a windpark on Oct. 17, 2012, near Neubrandenburg, Germany. (Sean Gallup/Getty Images)
'Rehabilitation contracts' worth £450m per year would be awarded to organisations in the private and third sectors, including £31m in Wales, with opponents warning that move could put public safety at risk. …
Payment-by-results contracts are to be split between private and voluntary sector organisations in 20 English regions and one Welsh region, with responsibility for supervising 225,000 low and medium-risk offenders each year. …
Wales Online
The Tipperary Group has become the first beef producer in Australia to earn carbon credits under the savanna burning carbon farming methodology.
The company has been issued over 26,000 credits for its early-season burning program, which was carried out across four of its stations in the Northern Territory; Elizabeth Downs, Litchfield Station, Douglas Station and Tipperary Station.
General manager of the Tipperary Group, David Warriner, says the company is hopeful of selling the credits for over $500,000. …
Mr Warriner says the dollars look good this year, but the future of the project doesn't look as profitable. …
ABC
The children of the last pretender to the throne of France were waiting on Thursday for a court to rule on the fate of a vast inheritance their father had given to a public foundation – and which they are claiming for themselves.
Henri d'Orleans, who styled himself the Count of Paris and was the pretender to the Orleanist royal line, left a vast amount of his estate to the Saint-Louis Foundation in 1976. He died in 1999.
As well as significant paintings and antique furniture, the foundation's properties, which are managed by the French Interior Ministry, include the Château d'Amboise (pictured) and the Château Bourbon-L'Archambault, as well as the Royal Chapel at Dreux, the traditional burial place of the French royal house of Orléans.
The count also gave the foundation jewellery estimated to be worth 50 million euros. …
France 24