Our World in 7 Headlines: Sept. 1
September 1, 2013 8:45 am Last Updated: September 1, 2013 8:52 am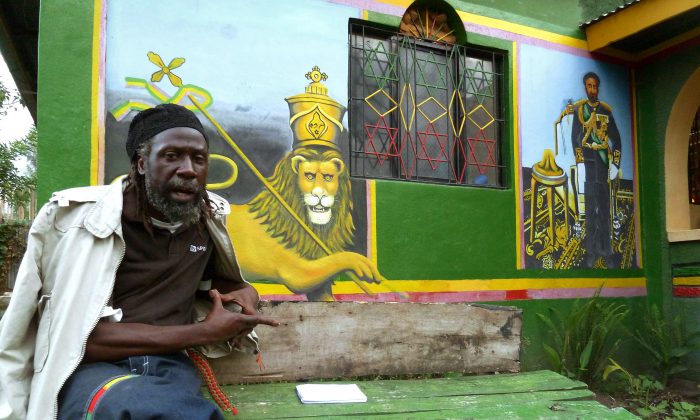 Jamaicans still 'look down' on individuals who smoke ganja – relating the activity solely with the poor and underprivileged.
Advocates for the decriminalisation at a recent Gleaner Editors' Forum said it was unfortunate that the image of ganja users has remained the same for years, when usage cuts across all social classes. …
Attorney-at-law Miguel Lorne said the police's treatment of individuals caught with ganja has fuelled the negative perception of the weed.
"In Jamaica, it has always been the situation that ganja has been used to suppress and oppress persons here. The police, especially, has painted that perception that most of the criminals use ganja and that most of the youth on the corner that is rubbing out their hand middle, is the same one that by nightfall fires the gun and gives trouble," he argued.
He said since the 1960s that image has been associated with Rastafarians. …
Jamaica Gleaner
NEW DELHI—One woman dies every hour due to dowry related reasons on an average in the country, which has seen a steady rise in such cases between 2007 and 2011, according to official data.
National Crime Records Bureau (NCRB) figures state that 8,233 dowry deaths were reported in 2012 from various states. The statistics work out to one death per hour. …
Times of India
Swiss recruitment firms are shunning French candidates because they are deemed "too lazy" and "arrogant" and have a penchant for ringing in sick on Mondays and Fridays …
The French have come under the cosh for their work ethic in recent months. In February, outspoken American CEO Maurice Taylor accused French factory workers of spending most of their time at work talking and now it is the turn of the Swiss to cast aspersions on how hard the French work. …
Le Matin Dimanche reported that Swiss recruitment firms are including the requirement "Swiss or resident in Switzerland" in job adverts to avoid being inundated by French applicants.
The Local
The UK has become the drug and alcohol "addictions capital of Europe", a think tank has warned.
The Centre for Social Justice – set up by Work and Pensions Secretary Iain Duncan Smith—said drink and drug abuse cost the UK £36bn a year.
Its report warned that the UK has become a hub for websites peddling potentially dangerous "legal highs" …
BBC
The Arab world has a long and impressive cinematic history, which, following the traditions of Hollywood and Bollywood, has become known as Jazwood. A new streaming service recently launched in the Middle East will distribute films from all three of these cinematic centers, and a Czech company has developed many of the applications behind it. …
Prague Post
A new report has revealed the existence of 46 organised criminal gangs involved in murder, extortion, kidnapping, drug trafficking and violent robberies.
Well-known groups such as Mungiki, Al-shabaab and Taliban, continue to exist despite frequent police crackdowns against their members while new ones such as The 42 Brothers, J-10 and Yes We can have recently emerged.
The revelations are contained in a report dubbed Summary Of A Study On Organised Criminal Gangs In Kenya, which was launched by Attorney General Prof Githu Muigai in Nairobi Friday.
"We have to embrace scientific methods in dealing with this problem rather than the conventional way," he said. …
Daily Nation
It's not quite over yet, but the Great Rubber Farmers Revolt looks to be coming in for a smooth landing. There has been a lot of inconvenience and photogenic passion, but no one was hurt during the making and unmaking of this crisis.
At its height last week, the rubber band of brothers and sisters closed major transport routes and threatened to embarrass Prime Minister Yingluck Shinawatra's forum week, or worse.
Governments and mediators of the future may look back to the past week for instruction. Ms Yingluck and ministers never strayed from a calm front, as they refused to be lured into a populist solution to the protests by applying a rubber-buying policy to match their rice-pledging programme.
Instead, they offered to subsidise rubber farmers for a while, with both sides hoping the worldwide rubber glut and low prices will end and that the market will bounce back. …
Bangkok Post