OTTAWA—MPs say the Trudeau government should raise its voice and intervene at high levels about a Canadian arrested in China in order to prevent her from being abused by the Chinese authorities.
Conservative foreign affairs critic Peter Kent on May 2 raised the case of Qian Sun, a Falun Gong practitioner seized in Beijing in February who now faces indictment for her faith. Kent was speaking at the parliamentary foreign affairs committee hearing following a speech by new Canadian ambassador to China John McCallum touting more trade with China.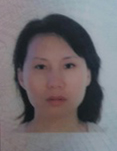 In his remarks, McCallum acknowledged that "the consular side of my job is critical" and noted that Canada and China "disagree on the death penalty, we disagree on some aspects of rule of law, and privately and publicly on how the Chinese government treats human rights advocates."
However, McCallum declined to comment publicly on Sun's case, and would only say she had access to "regular consular visits" as in all such cases.
"That doesn't always help, for the person in detention, if we broadcast their situation in public, so I think for those cases, almost all the time, it is better to proceed in a low-profile way," he said.
Torture and abuse of prisoners
Kent, however, disagrees and in particular is concerned about this situation involving an adherent of Falun Gong. Also called Falun Dafa, the meditation and spiritual discipline, which emphasizes the principles of truthfulness, compassion, and tolerance, has been the target of a state-sponsored persecution in China since 1999, launched by former Chinese leader Jiang Zemin and reminiscent of the Cultural Revolution.
Given the Chinese communist government's treatment of Falun Gong practitioners, Canada should, in fact, raise its voice before Qian Sun is done harm.
"While I understand that in some situations silence may be the right course, I believe that in the case of Falun Gong practitioners, given the Chinese communist government's treatment of Falun Gong practitioners, that Canada should, in fact, raise its voice before Qian Sun is done harm," Kent said in an interview with New Tang Dynasty (NTD) Television.
"Because we know that in detention in situations like this, the Chinese authorities sometimes resort to torture and to abuse of prisoners," he added.
Kent has reason to be concerned. According to a 2017 Freedom House report, Falun Gong adherents in China have been subjected to arbitrary detention, imprisonment, and torture, and are at a high risk of extrajudicial execution.
Freedom House also notes evidence suggesting that the regime has been engaged in the large-scale killing of religious prisoners, particularly Falun Gong practitioners, to provide organs for China's booming organ transplant industry.
Sun, 51, is vice president of Beijing Leadman Biochemistry Co., Ltd., and began practising Falun Gong in 2014, according to Minghui, a website dedicated to reporting on the Falun Gong community worldwide.
More than two dozen police broke into Sun's home and arrested her on Feb. 19, and it took her family several weeks to find out where she was being detained, said the Minghui report.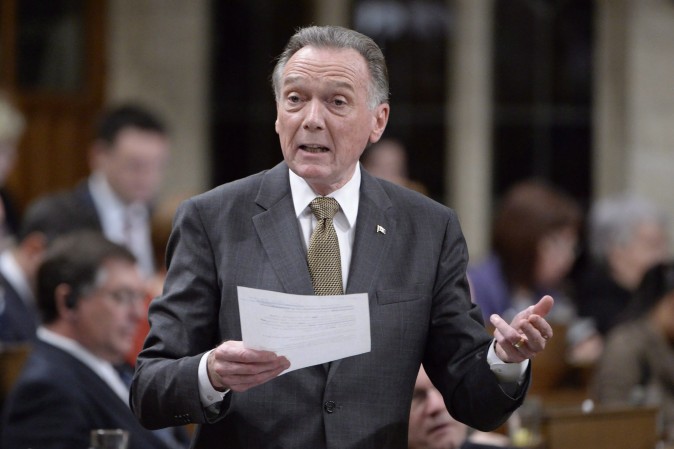 Canada Should Be 'Far More Forceful'
"We think that the Canadian government should be far more forceful in representing this Canadian citizen," Kent said.
NDP foreign affairs critic Hélène Laverdière agreed. "It is really important for the Canadian government to be very active on that file," she told NTD.
"International standards of basic human rights include freedom of religion, freedom of expression, and Canada must stand up to defend those principles and those rights," Laverdière said.
"Often they have to work with the host government and put a lot of pressure, sometimes phone calls from high-level people to make sure that you know the fundamental rights of these Canadian people are fully respected."
Committee member Tom Kmiec, the Conservative deputy foreign affairs critic, told NTD he was disappointed the committee got no answer as to the kind of consular assistance being provided to Sun.  
"When the ambassador is asked a question, they should explain to us what types of consular services they provided to Canadians, whether it is just formal interviews, [whether they were] provided with a lawyer, whether they were able to have someone who is a medical doctor or nurse visit them," Kmiec said.
Raising Human Rights
McCallum told the committee he had been in China for five weeks and was invited to present his credentials to President Xi Jinping "within 24 hours of arriving in China."
"I conveyed to him a message from our prime minister that can be summarized in three words: more, more, more," McCallum said. "We want in both directions more trade, more investment, more tourists, more students, more co-operation in every conceivable area."
Asked during the committee hearing if he raised human rights issue when he met with Xi, McCallum said no, because the meeting "was less than five minutes and it was largely scripted."
It is part of Canada's foreign policy to raise the issue of human rights overseas, especially when it comes to Canadians.
Kmiec saw it as a lost opportunity for Sun. The fact that McCallum "wasn't able to raise the issue of human rights concerns me," said Kmiec.
"It is part of Canada's foreign policy to raise the issue of human rights overseas, especially when it comes to Canadians," he said.
"That is the number one thing we raise, and I know using an individual's name with the leader of another country, and raising the issue personally with them, sometimes helps to secure their release or at least a better treatment while they went through their judicial process."
This has been true for other Falun Gong cases, including that of Canadian citizen Kunlun Zhang, a former visiting professor at Montreal's McGill University, who is believed to be the first Canadian to be arrested in China for practising Falun Gong.
Zhang was arrested in China in 2000 and sent to forced labour camp for three years. He might have languished there if his daughter Lingdi Zhang had not broadly publicized his plight starting in November that year.
The strong voice from elected officials and steady media coverage helped to grow public outcry over the elder Zhang's imprisonment, and he was released in January 2001, shortly before then-prime minister Jean Chrétien's trade mission to China.
"Canada should pursue trade talks but we should also have a balanced approach and we should speak openly and publicly and forcefully about the defence of human rights whenever this sort of case occurs," said Kent.