The hashtag "#OscarStillSoWhite" refers to the growing controversy that there are no black actors nominated in 2016, out of 20 acting nominations. And nary a thing for "Straight Outta Compton," which was a top-notch movie. Same thing, pretty much, last year, which is where the whole #OscarSoWhite thing got started. People are upset.
Wouldn't it be nice if there was an Oscar choices oversight committee? Some kind of public, transparency thing, to put an end to all the apparent snubbing, stonewalling, ignoring, politics, whitewashing, and entrenched racism?
But if the public got to participate, if we got to see behind the curtains of the Great and Terrible Biz, the mystery would go out of it, along with the outrage, and there'd be no trending topics and twittering birdsong to get all worked up about. That would be so boring. Here are five world-class black actors who've never won.

Danny Glover's had a heck of a career. Everyone loved his "Lethal Weapon" character's chemistry with Mel Gibson's Martin Riggs, long before Gibson got caught saying racist things on tape to his girlfriend.

Glover played great villains in "The Color Purple," which got 11 Oscars nominations, and as the lethal cop hunting Harrison Ford's John Book in "Witness," (eight Oscar nods) he was chilling. No Oscars for Danny.
Jeffrey Wright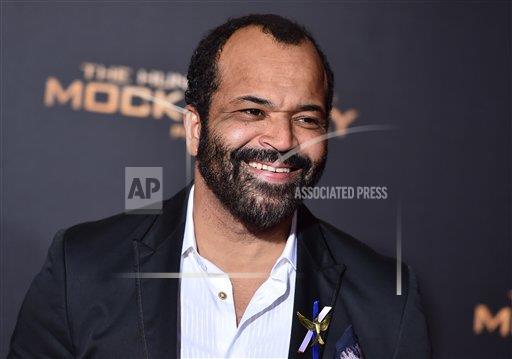 Wright's character, Peoples Hernandez, from "Shaft" (with Sam Jackson in the title role) was comically brilliant: "Ti-ga-Woo', Ti-ga-Woo'—I like heem!" Wright's always stellar, always brings the level of the movie up, that he's in.
As his IMDB profile states: "Quite possibly the most underrated and underexposed actor of his caliber and generation, Jeffrey Wright's undeniable talent and ability to successfully bring to life any role he undertakes is on a par with the most praised and revered A-list actors in the business."
Wright came close to an Oscar in "Syriana," but his most memorable role ever was in Julian Schnabel's "Basquiat." No Oscar.
Oscar doesn't love the British in general. It's our show. How dare they come in here and swipe statuettes?


Mbatha-Raw's relatively new on the scene, but had two 2014 performances that absolutely should have been nominated. In "Belle," she portrayed a sheltered biracial heiress's awakening, in the 1800s, to the reality of her actual place in society, while enlightening audiences to deeper questions of race.
She  was stellar as a pop star in "Beyond the Lights," suffering from disingenuous agency packaging/branding/wrong musical style, who emerges as a real artist.
The critics loved her across the board, but—even though she was head and shoulders above the rest in the Best Actress field … no Oscar. Look for her to do some powerful work in summer of '16's "Free State Of Jones," alongside Matthew Mcconaughey.

Elba was a TV actor first, in "The Wire," and used to freak the Baltimore locals out (where "The Wire" was shot) by breaking into his native British. Elba, much like fellow countryman Eamonn Walker, is hyper-charged with a riveting charisma. More than a few fans would like his next words on the big screen to be, "The name's Bond. James Bond." Elba should have gotten an Oscar nod for "Mandela: Long Walk to Freedom."
His powerful portryal in "Beasts of No Nation," should absolutely be up for an Oscar this year. No Oscar.

Also known in Great Britain for theater and television, Oyelowo did a lot of small roles in American films like "The Last King Of Scotland," "Lincoln," "The Help," "Red Tails," "The Butler," and "A Most Violent Year," and soon became known as a prodigious talent.
It was his incandescent, non-nominated, Martin Luther King in "Selma" last year that contributed most heavily to the shameful #OscarSoWhite" blight on the Academy's reputation. British, and looking very little like Dr. King, Oyelowo nonetheless pulled off a shockingly uncanny channeling act. Acting at its very best. No Oscar.

Maybe Not the Best Black Actor Selection
Three of these five black actors are British, after all. Oscar doesn't love the British in general. It's our show. How dare they come in here and swipe statuettes? Remember when Marisa Tomei beat out the great Vanessa Redgrave with "My Cousin Vinny?" Who cares that Redgrave's British theater royalty? That actually makes it worse. Politics, politics. One thing's for certain—the Oscars are an American institution.