NEWPORT BEACH, Calif.—With a tough 2021 nearly behind them, the holiday season will be brighter for a few United States Marines who will be able to travel home this Christmas thanks to the efforts of Seal Beach resident and former Marine Corporal Richard (Dick) Stone.
In 2004, Stone formally established Special Forces Home for Christmas Fund as a non-profit with a mission to fund as many airline tickets as possible for Marines who wished to go home for Christmas.
Since that time, with the support of the Orange County community and his fellow Bahia Corinthian Yacht Club (BCYC) members, over $600,000 has been raised, enabling nearly 1,277 young Marines the chance to travel home and spend the holidays with their families.
This year's recipients are part of Marine special forces including the First Reconnaissance Battalion and the First Marine Radio Battalion stationed at Camp Pendleton.
Because traveling home during the holidays can be costly for Marines whose hometowns may be on the other side of the country, Stone works meticulously with airlines to get the best fares so that as many Marines as possible can be sent home.
Stone, who served in the Marine Corps in the years just before the Korean War began in 1950, recalled that as a cash-strapped young soldier stationed at Cherry Point Air Station in North Carolina, he wasn't able to always go home for Christmas. Then one year, a local good Samaritan gifted him a ticket back home so that he could be with his family. The kind gesture left a lasting impression on Stone, something that has stayed with him all these years later.
"It was done for me as a young Marine, and I've carried that with me my whole life," said Stone.
In 2003, Stone invited 10 soldiers to watch the Newport Beach Christmas Boat Parade from the deck of BCYC in Corona del Mar. The young Marines had never seen anything like the elaborately decorated and brightly lit vessels and expressed their gratitude for the experience. As a result, Stone decided to up the ante and began to extend invitations to Marines for other events and outings.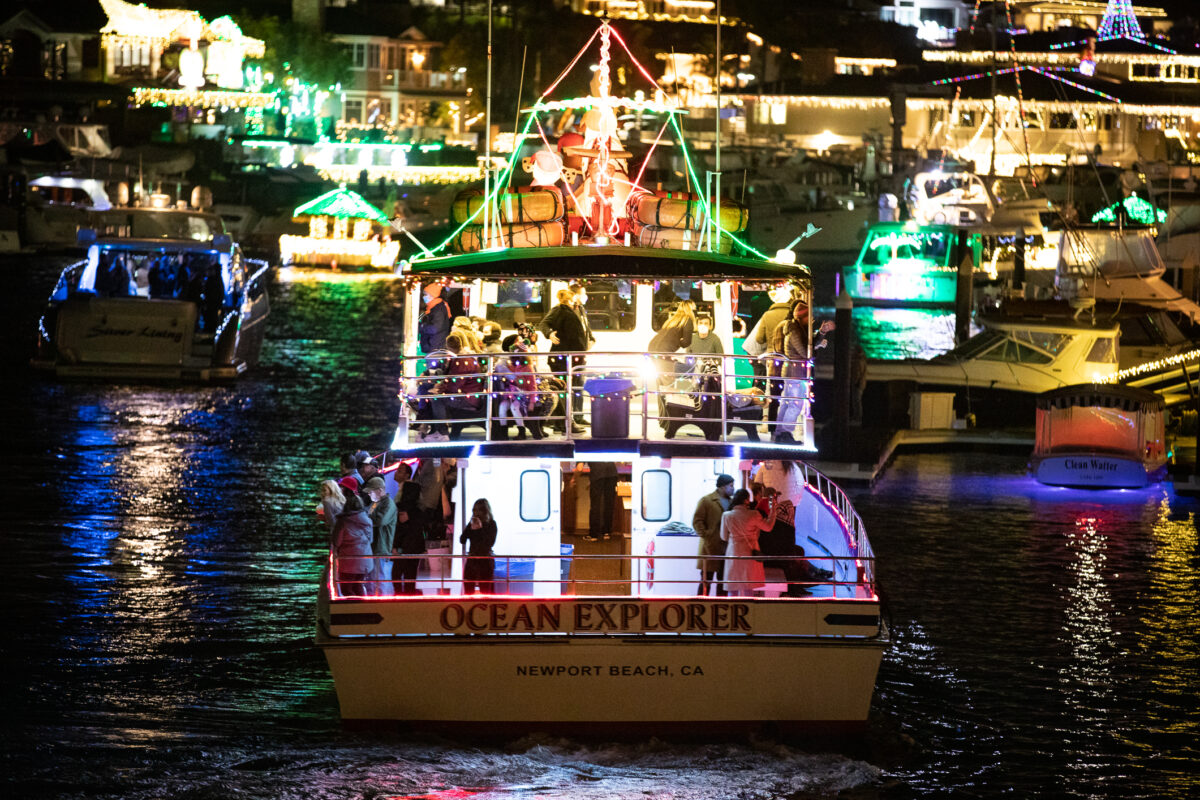 "Things caught on after that," Stone told The Epoch Times. "Next thing you know, our women's auxiliary began hosting an annual fashion show and luncheon for wives of deployed Marines. We also established a Christmas Toy Drive for their kids. It seemed quite natural when it morphed in to the Home for Christmas Fund."
Stone says this year's fundraising efforts to send Marines home for Christmas is as important as ever, pointing to ongoing pandemic concerns and restrictions that prevented many from traveling home for last year's holidays.
"The last two years, there were Marines that did not go home due to deployments, COVID concerns, or travel restrictions, so this year may be the first time they've been with their families for the holidays in some time," Stone said.
BCYC Commodore, Rhonda Tolar, told The Epoch Times that she likes the fact that Stone's Home for Christmas Fund efforts have now become a time-honored tradition for the organization and that people from all over the community stop in to drop off donations and toys.
"Every year we strive to send home more Marines than last year, and we always do," Tolar said. "When considering the sacrifices that our military members and their families make year-round on behalf of our country, helping to make it possible for them to be together during the holidays just seems like the right thing to do. Now more than ever, being with family is so important, especially at Christmastime."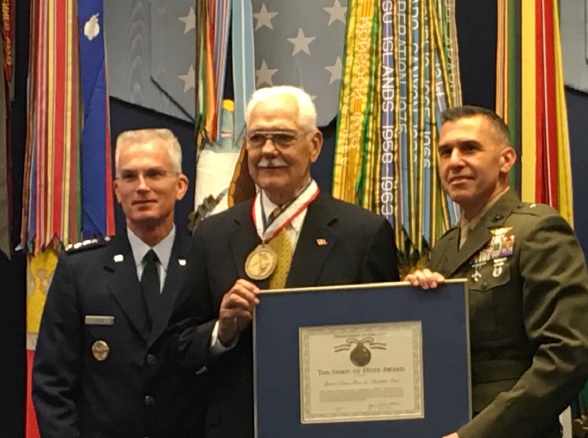 In 2017, Stone was honored for his Home for Christmas Fund efforts by the United States Marine Corps, who presented him with its Spirit of Hope Award during a ceremony held at the Pentagon in Washington D.C.
The Spirit of Hope award is presented by the Office of the Secretary of Defense to individuals or organizations that epitomize selfless service and dedicated commitment to the U.S. military. The history of the award comes from the contributions made by entertainer Bob Hope during World War II who was the first Spirit of Hope honoree.
Stone was humble about receiving the award and told The Epoch Times he feels that spearheading the Home for Christmas Fund is the least he can do.
"To my fellow Marines, thank you for letting me be among you, and thank you for letting me serve you," he said.
Donations to the Home for Christmas Fund and new, unwrapped toys are being collected now through Nov. 12th at Bahia Corinthian Yacht Club, 1601 Bayside Drive, Corona del Mar, CA 92625.