Nearly twice the number of families in Orange County, California, turned to a local charity for help funding Christmas this year compared to last year. Among the donors who stepped up to help was a 16-year-old philanthropist who took care of the wish lists for 93 children.
"The challenges have been great with the pandemic," Lisa Fujimoto, executive director of The Priority Center in Santa Ana, told The Epoch Times. "I haven't seen the numbers quite this high."
The Priority Center has organized a Families Helping Families program for the past 17 years. Donors adopt needy families, giving the adults gift cards and fulfilling children's Christmas wish lists.
When the campaign was overwhelmed by requests for help, it was "almost miraculous" how donors appeared, Fujimoto said.
"People came from all over the place, even San Francisco, sending items to us," she said. "That's amazing."
Karina Tarsadia, 16, got on board to help. Tarsadia founded an initiative last year called Karina's Backpack Project to provide needy children with school supplies. She drew on her partnerships with local groups and donors to help 93 children through Families Helping Families.
"She reached out and said, 'I'd love to help you.' … Let me talk to my board," Fujimoto said. "For a 16-year-old to be doing that—I'm just amazed."
Rosalie Benitez, 23, was among the 273 families who benefited from the Families Helping Families event in Huntington Beach Dec. 12.
Benitez learned about The Priority Center and its programs during one of her many visits to Children's Hospital of Orange County (CHOC).
Her youngest son, Jose, was born four months ago with a cleft lip and palate.
Earlier this year, the father of her children was incarcerated. She said the constant appointments at CHOC have made it difficult to find employment. Benitez, a full-time student at California State University–Fullerton, said these factors resulted in severe financial hardship.
"My children's dad was the one that would provide for us," Benitez told The Epoch Times. "I'm staying with my family and they help me with whatever they can."
She continued: "I didn't know if I was going to be able to get [my children] anything this Christmas because everyone's going through a hard time with COVID. It made me really happy."
In addition to the gifts—which included a moving toy that will encourage her infant to crawl, a baby walker, and a toy that attaches to her child's stroller—Benitez said she's received vital emotional support from her case worker at The Priority Center.
"She's been really helpful. She usually calls me … to see how [Jose's] developing. She asks me how I am, how is everything going. She listens to me and comforts me in a way."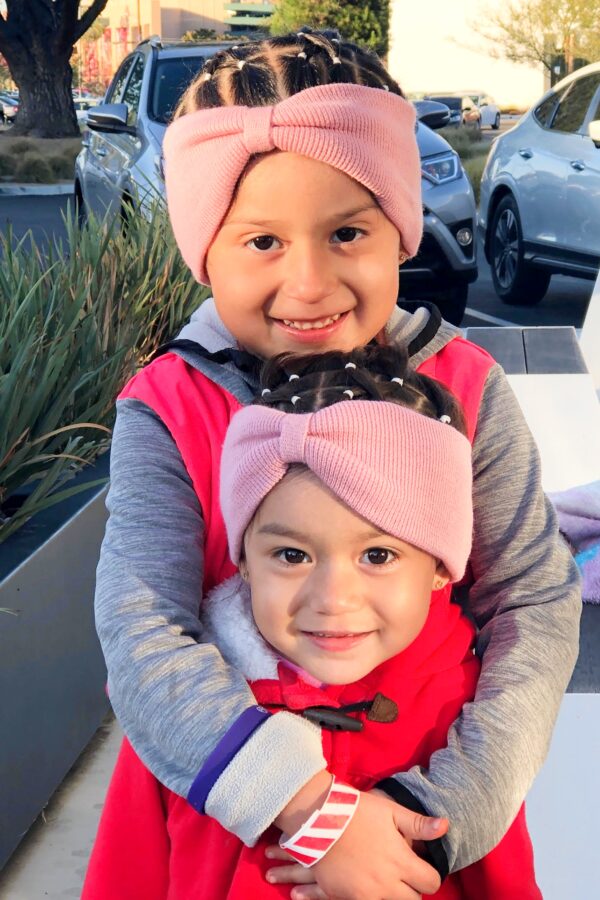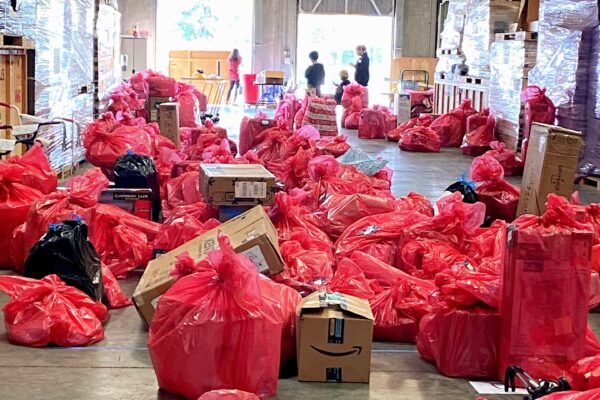 Many of the program recipients have had difficult lives, said Families Helping Families Chair Catherine Sorensen, who is also a Priority Center board member.
"[They] have suffered neglect, abuse and emotional difficulties [and] otherwise would go without treatment," Sorensen told The Epoch Times via text message. "Our programs are no charge and we recognized the additional needs annually at the holidays."
For Fujimoto, helping families in need during Christmas demonstrates the spirit of the season.
"That's what the holidays are all about, is to really bless someone," she said.
She recalled a particularly meaningful moment from last year, when a family came to their building on Christmas Eve. They wondered if there was still a gift or two available for their children.
"They thought they were only going to get one gift per child," she said. "And they each got like four or five gifts per child, and they were just overwhelmed with joy. Literally, the father dropped to his knees and cried—right in our lobby. And that was the most humbling experience.
"[They] said, 'If we didn't get these from you, we would have nothing.' … I get choked up even talking about it," Fujimoto said. "It really is more blessed to give than to receive, because that day will stay with me forever."