Demand for online sex-trafficking has dropped as the operators of smaller sites struggle to stay afloat, following the shutdown of the largest human-trafficking portal in the United States, according to a new report shared with The Epoch Times by a counter-human trafficking technology company.
In April 2018, President Donald Trump signed into law the Stop Enabling Sex Traffickers Act and Fight Online Sex Trafficking Act, or SESTA-FOSTA, that stopped the shielding of website operators from state criminal charges or civil liability if they facilitate sex ads or prostitution. Just days later, sex-trafficking website Backpage.com was taken down by the FBI.
The report by Childsafe.AI—the world's first artificial intelligence platform for monitoring, graphing, and modeling child-exploitation risk on the web—details how the twin acts "dramatically changed" the sex-trafficking online marketplace, specifically the distribution layer that served the underground commercial sex economy.
Now, a year later, the report explains how the industry has since been fragmented across dozens of websites, all competing fiercely for market share. No single dominant site emerged in the past year as the popularity of the online economy "remains volatile and shifts quickly."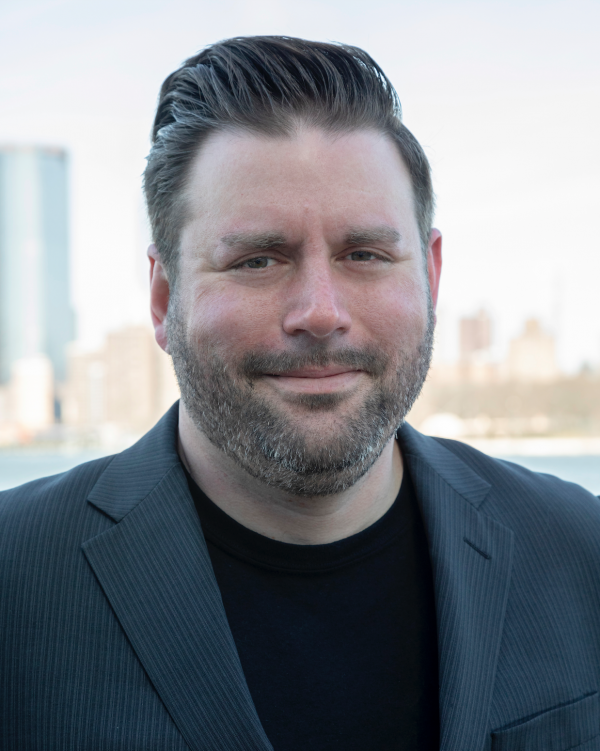 One key finding from the report—that's prepared for use by law enforcement agencies across the United States—was that web traffic to advertising websites selling sex drew only 5 to 8 percent of the total unique visitors of Backpage drew at its height in 2016.
Childsafe.AI's CEO, Rob Spectre, told The Epoch Times in a phone interview that the underground marketplace is now more like the "the Wild West" rather than a "high-quality, well-groomed advertising channel."
"What we are seeing overall is an evident drop in demand… a number of these operators are struggling to continue operating their services," he said. "There is also a significant influx of scam advertising."
These sites are also fiercely competing with each other in surprising ways, Spectre said. He described how they are actively engaging with each other in disinformation campaigns.
"One website will claim that another website is working with the police, obviously not true. The other website will react, saying that the other website is completely hacked they are going to steal all your personal information," he said. "It's pretty wild."
Struggling Competition
After Backpage.com was shut down, a number of other popular sites at the time also closed down or discontinued their activities. As a consequence, the search volume for sex in the underground commercial sex economy dropped 90 percent in the months following April 2018, the report found.
Nearly three-quarters of the cases submitted to the National Center for Missing and Exploited Children relate to ads posted on Backpage.com.
"Backpage had a monopoly. A lot of people called them the Google of commercial sex ads, I think it's more like the Google and Facebook of commercial sex," Spectre said. "They had a stranglehold on the entire market."
Spectre said that the current sites are mostly run by small-time operators.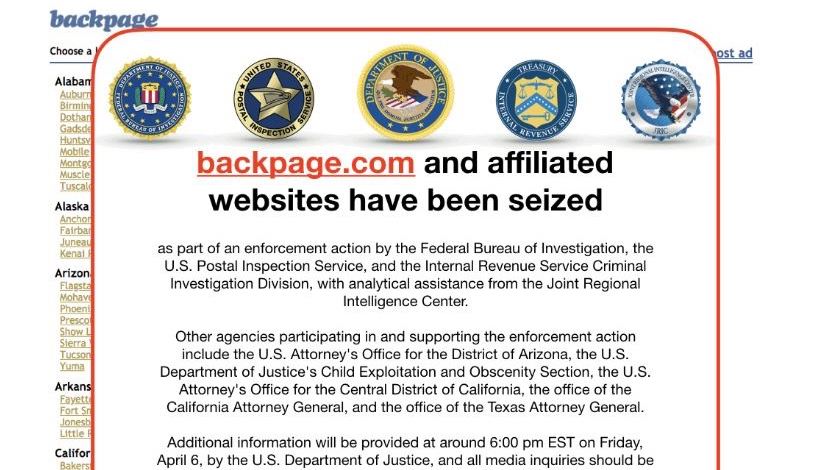 Since October, eight out of nine of the most popular advertising websites aside from Backpage.com "demonstrated either flat or declining growth," the report said.
"They all seem to have a popularity that is only regional at best," he said. "There will be three or four websites that are popular in each metropolitan area, and that's basically it. So you've got a cluster of websites trying to fight for New York, you have a cluster of websites trying to fight for Los Angeles."
Despite the overall dip, Spectre noted that other demand-oriented online communities known as "hobby boards" and "sugar daddy" sites are showing growth in popularity.
Hobby boards are online forums where buyers can rate and review sexual providers. Users pay a monthly subscription between $20-30 per month for full access to these reviews. Sugar daddy sites, meanwhile, are more of a social-network platform, where the user experience is similar to a dating website that connects men with women under an ongoing financial arrangement.
Spectre also described how payment methods contributed to the decline in demand. He said the new sites are struggling to implement credit card transactions.

"The most critical fact is that they can't make money like Backpage. They can't keep the credit cards working the same way," he said. "All these sites start using PayPal, then they get shut down, then they use Venmo and it gets shut down."
"Keeping the money flowing is a big part of this operation. There are not a lot of these actors who have really figured out how to do that yet. So what they try and do instead is try to transact in cryptocurrency or try to transact in gift cards. These alternate payment methods are more difficult to use, or more expensive."
Spectre said it's unlikely that a classified advertising website will gain the same market share that Backpage had years ago.
"No one has been able to figure out the scam-spam problem," he said. "If you go to any of these websites today and respond to 10 of the ads on the page, 7 of them are either going to provide no response or they are going to respond with an attempt to scam you."
Common scams include identity theft, bank account fraud, or forcing the user to provide gift cards, Spectre said.
Out of a sample of 465,000 advertisements from market-leading sex-trafficking advertising websites, "nearly three-quarters of the advertisements observed contained the same subject line, ad copy, images, and phone number while being posted in more than 10 cities in a single hour," the report found.
"What we are seeing in this marketplace is what we are seeing nationwide with robocalls," he added.