This is part two of a two-part series on the Chinese regime's plans to steal military technology from Western countries. Click here for part one.
Strategy 3: Influencing Overseas High-Tech Talent Through the United Front
According to the Chinese Communist Party's (CCP) mouthpiece newspaper People's Daily, the United Front Work Department—a Party organ that engages in subversion, forming alliances and isolating enemies—held a meeting in May 2015 where they made clear that overseas Chinese students will be the United Front's new focus and primary target for the CCP's outreach, stating that it needed to train and "use" them.
One of the means whereby the United Front efforts targets overseas scholars is through the "Thousand Talents Program," a recruitment campaign to attract those working in the science and technology fields. The CCP has poached talent from top universities, research institutes, and renowned firms, including Zhu Huilong from IBM's Semiconductor Research and Development Center (SRDC); Chen Dongmin, former chief strategic officer of the U.S.-based semiconductor firm, MEMSIC; and Shen Jian, who was a researcher of magnetic nanomaterials at Oak Ridge National Laboratories—operated by the U.S. Department of Energy—and a professor at University of Tennessee, Knoxville.

More than 7,000 top-level Chinese and non-Chinese professionals, experts, and entrepreneurs have been recruited to China under the program, according to the Thousand Talents website in November 2017.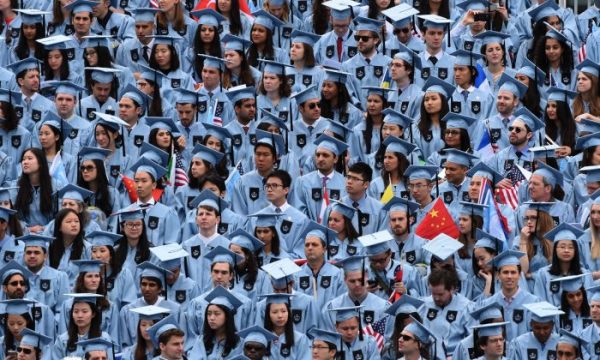 The CCP lures them with lucrative promises, including a one-time package of one million yuan ($151,140); guaranteed employment in a leadership or professional position at a university, research institute, or state-owned enterprise; research subsidies; guaranteed employment for their spouses, and more.
In recent years, the FBI has grown concerned about the scholars recruited by the Thousand Talents Program.
In September 2017, Yiheng Percival Zhang, a Chinese professor teaching biological systems engineering at Virginia Tech, was arrested by the FBI and charged with conspiring to defraud the federal government.
Zhang was employed by Virginia Tech since 2005. His research projects covered areas that had to do with the U.S. Department of Energy, the U.S. Army Research Office, Air Force Office of Scientific Research at the Air Force Research Laboratory, and the instrument research project at the National Defense University. Zhang was also a researcher at the Tianjin Institute of Industrial Biotechnology, part of the state-run Chinese Academy of Sciences. According to the Institute's website, Zhang was recruited by the Thousand Talents program.
Another example is the arrest of Tianjin University professor Hao Zhang when he returned to the United States from China in May 2015.
According to the U.S. Department of Justice, while studying for a doctorate in electrical engineering at a university in Southern California, Hao Zhang and another Tianjin University professor Pang Wei conducted research on thin-film bulk acoustic resonator (FBAR) technology using funding from the U.S. Department of Defense. After graduation, Pang was employed by Avago Technologies in Colorado, and Zhang worked for Skyworks Solutions in Massachusetts. Both men worked as FBAR engineers.
FBAR is a vital technology used in mobile devices such cellular phones, tablets, and GPS devices. It is used in consumer devices, in addition to having a wide range of applications for military and national defense communications. Avago Technologies is a firm that designs, develops, and supplies FBAR technology. Pang was on the list of recruited personnel under the Thousand Talents program in 2013.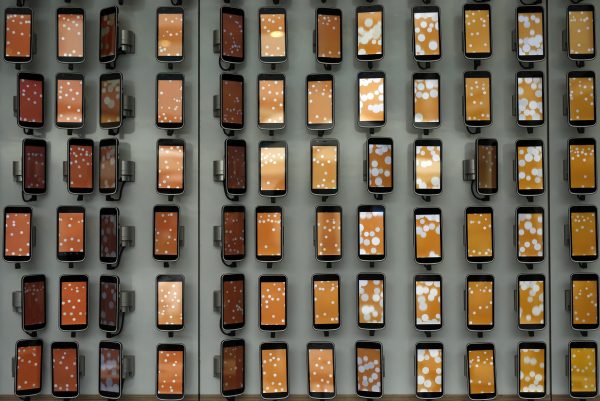 In 2008, officials from Tianjin University traveled to San Jose, California to meet with Pang, Zhang and other co-conspirators, according to the Justice Department press release about the case. Shortly after their meeting, Tianjin University agreed to finance them in setting up a FBAR production base in China. Both Pang and Zhang stayed at their companies while maintaining close cooperation with Tianjin University. In 2009, Pang and Zhang quit their jobs in the United States and accepted offers of full professorship at Tianjin University.
The Justice Department stated that Pang, Zhang, and their co-conspirators stole formulas, source code, technical specifications, design kits, and other documents marked as classified or proprietary from their American employers. Then, they shared the stolen trade secrets with Tianjin University, allowing it to build a "state-of-the-art FBAR fabrication facility." Later, Pang, Zhang, and others opened a joint venture with the university, called ROFS Microsystems, which would mass-produce FBARs for commercial and military clients.
Pang, Zhang, and others were charged with economic espionage and theft of trade secrets.
Other than the Thousand Talents recruit program, the CCP has introduced a number of other similar programs including the Hundred Talents Program, Changjiang Scholars Program, Ten Thousand Talents Program, and Thousand Foreign Experts Program.
Qian Yingyi, dean of the School of Economic Management at Tsinghua University, said introducing foreign human resources has become a key "strategic mission" for both central and local authorities in China.
The CCP's aggressive tactics to recruit overseas Chinese talent has made American law enforcement vigilant about activities within the Chinese-American community.
Multiple media reported in October 2017 that a message had been circulating within the Chinese scientist community in Washington D.C.: at a workshop on cases of ethnic Chinese scientists being wrongfully accused of espionage, attorneys warned the audience that anyone who joins the Thousand Talents program is automatically on the FBI's watch list. Members of the Chinese Association for Science and Technology, a group for China-born scientists living in America, were also being closely watched.
A number of U.S.-based scholars, even if they do not join the Thousand Talents programs, are still used by the CCP to steal sensitive technologies.
On January 23, 2018, the U.S. Justice Department announced that Yi-Chi Shih and Kiet Ahn Mai were arrested on federal charges of scheming to steal military technology from an American company, to sell to a Chinese company, Chengdu GaStone Technology Co.
Among the clients of this American company are the U.S. Air Force, Navy, and the Defense Advanced Research Projects Agency. The firm produces MMIC (monolithic microwave integrated circuits) chips, which are used in electronic warfare and radar systems.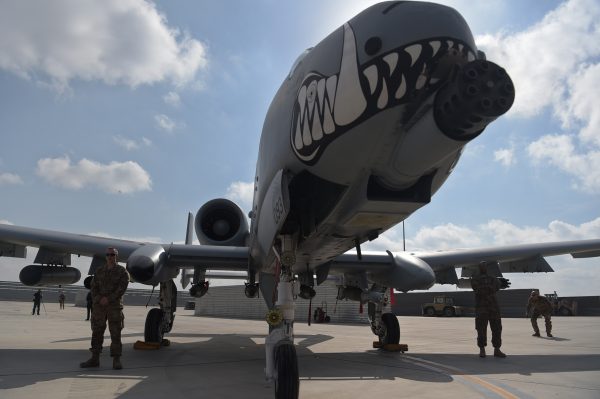 On January 18, 2018, the U.S. Justice Department announced that Xu Jiaqiang, a former IBM software developer in China, was sentenced to five years in prison for stealing, duplicating, and obtaining proprietary source code from IBM.
On December 6, 2017, four former executives of a key U.S. chipmaker, Applied Materials, were charged by the federal court with stealing chip designs from the company and attempting to use them to set up a Chinese startup. They downloaded data, including more than 16,000 drawings, from the company's internal engineering database.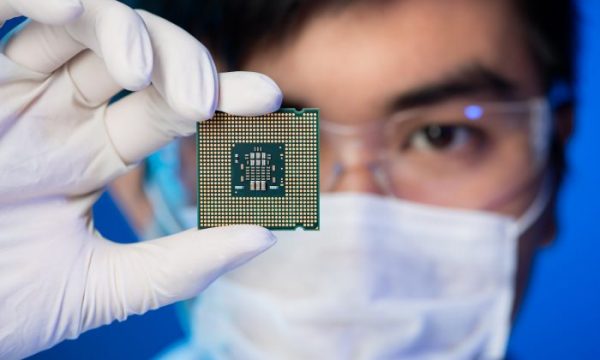 In 2012, Jin Hanjuan, a Chinese-born software engineer who had become a naturalized U.S. citizen, was sentenced to four years in prison for stealing trade secrets from Motorola and attempting to sell them to a Chinese telecoms company that develops products for the Chinese military.
Again in 2012, a Chinese national, Liu Sixing, who worked at L-3 Communications, a major defense contractor in the U.S., was sentenced to five years imprisonment for stealing the company's technology involving guidance systems for missiles, rockets, and drones. According to the Justice Department, he had stolen the files in preparation for future employment in China, having delivered presentations about the technology at several Chinese universities, the state-run Chinese Academy of Sciences, and conferences held by the Chinese regime.
Strategy 4: Encouraging Cooperation With Foreign Companies
Another channel through which the CCP is able to acquire sensitive technologies is allowing Chinese and foreign businesses to work in partnership. According to The New York Times, two U.S. companies, Advanced Micro Devices and Hewlett Packard Enterprise, have formed partnerships with Chinese companies in the R&D of server chips, giving them access to their technology. Intel is partnered with a Chinese semiconductor firm to make high-end mobile phone chips. IBM has agreed to transfer some of its mainframe banking computer technology to its Chinese counterparts.
Last year, the Chinese internet giant Tencent Holdings formed a strategic partnership with the world's leading science journal publisher Springer Nature. According to Cheng Wu, vice-president of Tencent, he wants to help foster young scientists.
Tencent hosts the annual WE conference, where Chinese and foreign professionals in the science and technology fields share their ideas.
The 2017 Tencent WE conference website states that over the past four years, 45 top scientists from around the world appeared on the stage of WE. Their expertise spanned from space exploration, life sciences, to artificial intelligence.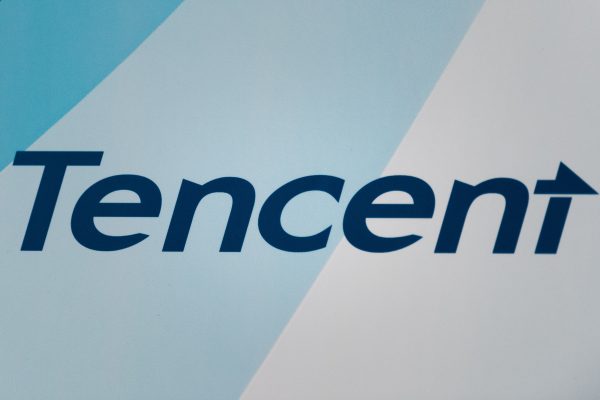 New York-based political commentator Ming Zhu noted that the Chinese regime welcomes various international conferences to be held in China, for its own ulterior motives. These conferences are a platform whereby the CCP is able to collect relevant information and ideas from the speeches given by foreign top-notch scientists. Such conferences also allow the Chinese regime to detect tech companies that can serve a purpose for its agenda, then give Chinese firms time to prepare an offensive.
For example, In 2015, Satellogic, an Argentine satellite company, participated in the WE conference. Tencent later invested in Satellogic in June 2017. That month, Satellogic launched its sixth micro-satellite in Jiuquan City, China, transported with China's Long March-4B (Chang Zheng-4B) carrier rocket.
In 2014, Robert Richards, co-founder of Silicon Valley think-tank Singularity University, joined the WE conference and introduced his new company, Moon Express, a space transportation firm. Tencent also later invested in it.
Chinese Companies Must Serve Party Strategy
The CCP supports Chinese businesses in making investments abroad. However, its support is limited to only high-tech investments that are useful to the CCP's strategic purposes. As for Chinese companies that attempt to invest in other industries abroad, they are under strict regulation by the Chinese authorities.
Last year, the CCP stepped up its regulation of Chinese companies' overseas investments. In a notice issued by the State Council on August 18, Beijing encouraged Chinese businesses to invest in high-tech and advanced manufacturing businesses, as well as setting up R&D centers abroad.
The same notice also told firms to limit their overseas investments in real estate, hotels, and the entertainment industry. Last year, China's Wanda Group, which had invested extensively in those industries—including by acquiring American movie theater chain AMC—was severely disciplined by Beijing. The company then sought to sell many of its real estate acquisitions in Los Angeles, Chicago, UK, and Australia.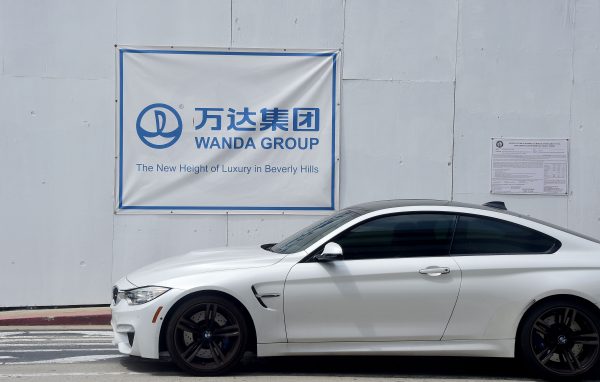 Amid the company's troubles, Wanda's chairman Wang Jianlin had to declare openly that he will have his company focus on domestic investments from now on, in a July 2017 interview with Caixin, a Chinese business magazine.
Ming Zhu commented that under the Chinese Communist regime, private businesses are not truly private and cannot make their own decisions. Beijing regulates the private sector's assets by setting forth rules for them.