A subvariant of the Omicron coronavirus variant is more infectious than the original version, according to researchers in Denmark.
People are more likely to get infected with BA.2, the Omicron subvariant, regardless of whether they've received a COVID-19 vaccine, even with a booster dose, researchers with the University of Copenhagen, the Technical University of Denmark, and Statens Serum Institut stated.
The study examined 8,541 COVID-19 cases that occurred in households containing 2 to 6 people. About a quarter of the cases were caused by the new subvariant, according to genomic sequencing of the samples.
The study found that the increase in susceptibility to the subvariant was "significantly greater" in vaccinated people compared to unvaccinated people, pointing to BA.2 having even more success in evading the protection from vaccines than BA.1, the original version of the Omicron variant.
Researchers also found that unvaccinated people were more likely to transmit the virus when infected with the subvariant, while vaccinated people weren't when compared to cases caused by BA.1.
Like most studies, unvaccinated people included those who had received one dose of a two-dose COVID-19 vaccine, such as the Pfizer-BioNTech vaccine, and people who had received full primary regimens of one of the vaccines, but tested positive before 14 days had elapsed.
The Pfizer vaccine is by far the most utilized COVID-19 vaccine in Denmark, with approximately 85 percent of Danes who have been vaccinated receiving it during their vaccinations.
"We conclude that Omicron BA.2 is inherently substantially more transmissible than BA.1, and that it also possesses immune-evasive properties that further reduce the protective effect of vaccination against infection, but do not increase its transmissibility from vaccinated individuals with breakthrough infections," the study reads.
The study was published without peer review on the medrxiv website.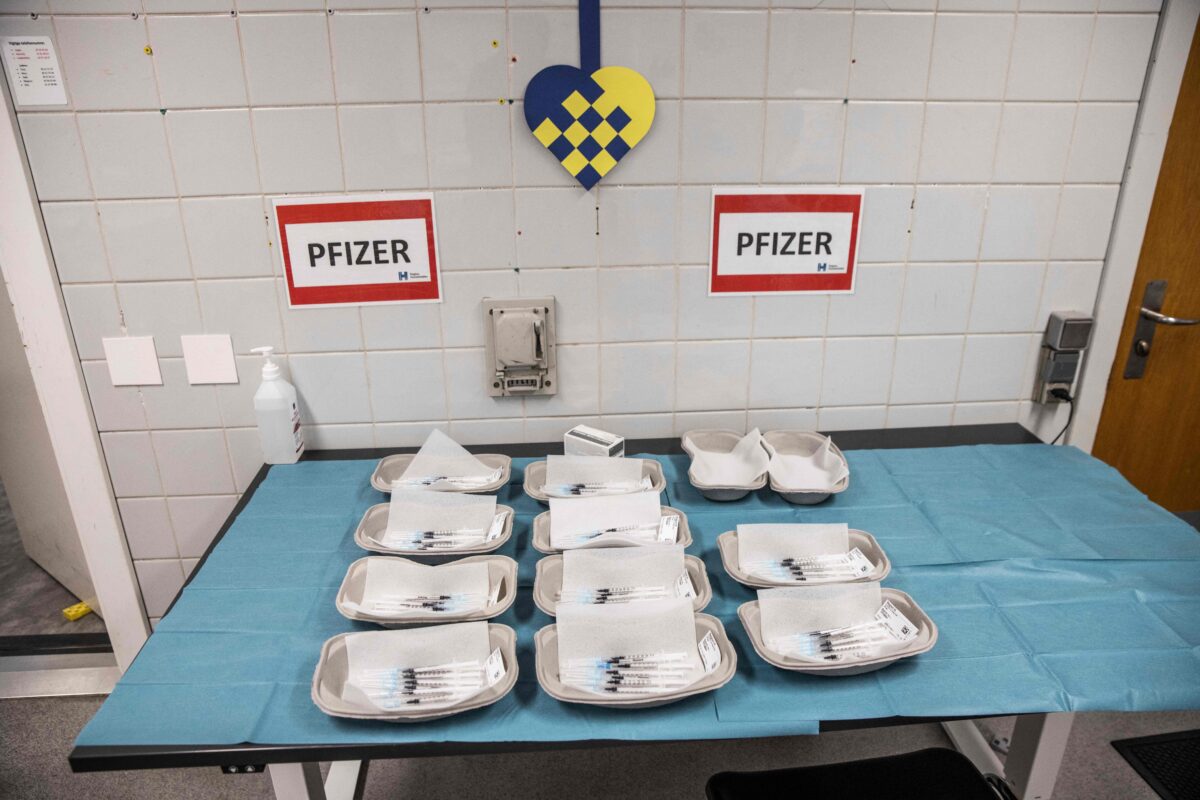 Omicron is a variant of the CCP (Chinese Communist Party) virus, which causes COVID-19. It became dominant in countries around the world in late 2021, displacing the Delta coronavirus variant.
The Omicron variant has proven more transmissible and infectious than the Delta variant, but causes fewer cases of severe disease on average.
BA.2 has been increasing as a share of infections in multiple countries in recent weeks, including the UK and the United States. The subvariant has different mutations than BA.1.
BA.2 has quickly become dominant in the UK, displacing BA.1. Health officials in the country said in a recent update that early data on BA.2 suggest that it transmits more easily than BA.1, but doesn't cause more severe disease.
Limitations of the new study include the period of time studied occurring during the winter holidays. Because more people likely gathered with friends and family during that period than normal, some cases classified as secondary in the study are actually primary cases, researchers said.
More studies are required to further investigate the properties of BA. 2, they noted.