An attorney for the Ohio woman acquitting of killing her newborn revealed the next steps in the case.
Brooke Skylar Richardson, 20, was acquitted on three of the four most serious charges in the case, including aggravated murder, involuntary manslaughter, and child endangering, according to WHIO, a local station.
However, she was charged with abuse of a corpse. Reports said that she could face one year in prison.
When the verdict was read, she broke down in tears. She said, "I love you" to her parents, The Journal-News reported.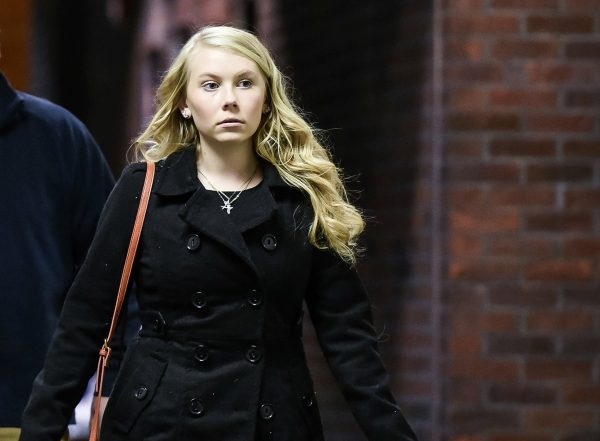 Her attorneys Charles H. and Charles M. Rittgers issued a statement after the verdict was rendered by the jury of seven women and five men.
"This is … well, as her attorney, and knowing other cases throughout the country, this was well over-charged from the get go," Charles H. Rittgers told the station.
They were asked about what will happen to her moving forward.

"She has worked in our office since this came up, and hopefully she'll be able to go to college," Charles H. Rittgers also stated.
She started classes and finished one semester at Sinclair Community College, he also said.
Warren County Prosecutor David Fornshell said the inability to determine the child's cause of death was a key point for the jury.
"I think unfortunately that probably played a major factor in the outcome we saw today," Fornshell said.
Fornshell said that he suspects that Richardson killed the child.

"I do believe she killed her child," Fornshell said. "I understand there are proof issues."
He added later, "That baby deserved for us to go in there and fight."
Prosecutors said that the high school cheerleader was trying to keep her "perfect life" and hid her pregnancy from her parents. She then buried the child in her parents' backyard in May 2017 around the time of her senior prom, Fox8 reported.