The Ohio House leader accused of heading a $60 million money laundering scheme was voted out of his position on Thursday.
Larry Householder, a Republican, was removed as speaker of the Ohio House of Representatives.
The unanimous 90-9 vote came with nine members, including Householder, absent, local news outlets reported. Householder is still a representative.
"It was clear that Mr. Householder is unable to effectively lead the House," House GOP leadership said in a statement to news outlets after the vote. "This is an opportunity to move the House forward and continue our work to move Ohio forward. It is our hope that the Ohio House will soon elect a new Speaker to lead this institution."
House Minority Leader Emilia Sykes, a Democrat, said the charges Householder faces meant he could no longer serve as House speaker.
"His removal is the first step toward restoring public trust, which for the second time in three years has been eroded by Republican leadership that sees itself as above the law," she said in a statement.
Sykes and other Democrats hope Republicans quickly choose their next leader so the legislature can do its job. They also want Republicans to hold a separate vote removing him from his role as representative.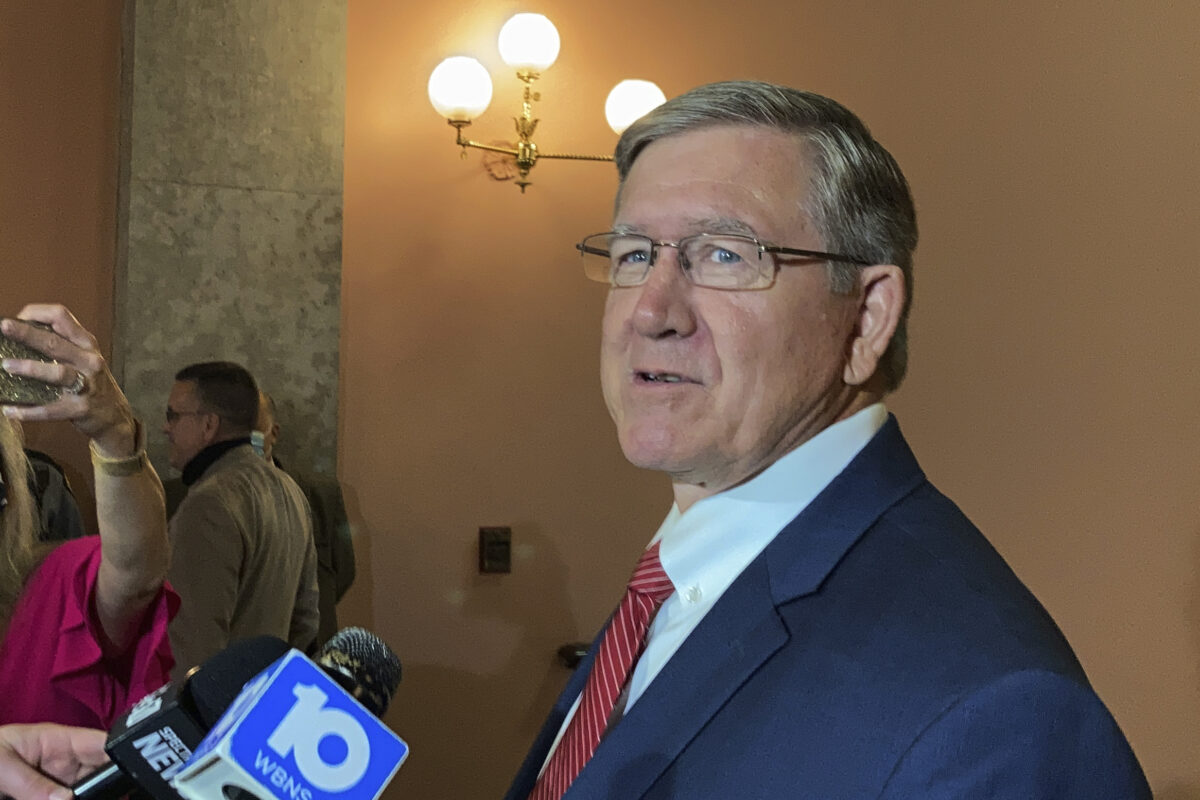 State Rep. Bill Seitz, a Republican, told the Columbus Post-Dispatch Republicans wouldn't hold a vote on replacing Householder until one candidate garners support from at least 50 members of the GOP caucus.
State Reps. Bob Cupp and Jim Butler are believed to be the frontrunners.
Householder and four others, including former Ohio Republican Party chair Matthew Borges, were charged last week for allegedly orchestrating a money laundering and bribery scheme that included passing a billion-dollar nuclear plant bailout.
"These allegations are bribery, pure and simple. This was a quid pro quo; this was a pay-to-play," U.S. Attorney for the Southern District of Ohio David DeViller told reporters at a press briefing announcing the charges.
Ohio Gov. Mike DeWine, a Republican, said after the charges were filed that he supports repealing the bailout law.
DeViller's office announced Thursday that a federal grand jury indicted Householder and the other defendants.
Householder received more than $400,000 in personal benefits as a result of payments to Generation Now, a nonprofit that he secretly controlled, according to court filings. He allegedly received funds to settle a personal lawsuit, money to pay for upkeep of a residence in Florida, and funds to pay off thousands of dollars of credit card debt.
The defendants face up to 20 years in prison if convicted.