An Ohio farmer who left the Republican Party over President Donald Trump's agricultural policies says he's running against Rep. Jim Jordan (R-Ohio), a staunch ally of the president.
Chris Gibbs, 61, told the Toledo Blade he plans to officially announce a campaign on Wednesday. He might run as an independent.
"Tariffs for agriculture have been devastating," Gibbs said. "In northwest Ohio, [farmers] have had a heck of a time."
Gibbs said some farmers still support Trump but are also facing difficulties due to tariffs. Trump has said he is using tariffs to balance trade with China and other countries that have historically taken advantage of the United States.
Gibbs voted for Trump in 2016 but later stepped down as chairman of the local GOP. He has appeared on networks that are highly critical of Trump, including CNN and CNBC, criticizing Trump's trade policies.
"I can take it, sure, but I don't have to be quiet about it," Gibbs said on CNN on Aug. 3, 2018.
Gibbs told the Blade that Jordan is part of the problematic culture in Washington.
"People are tired of the vitriol in Washington, on both sides. It isn't just Jim Jordan. It's the vitriol back and forth and the lack of ability to roll up your sleeves and get something done for the American people," he said.
"I never anticipated that the Republicans in Congress would wilt in their responsibility to their oath and serve the President over serving their districts."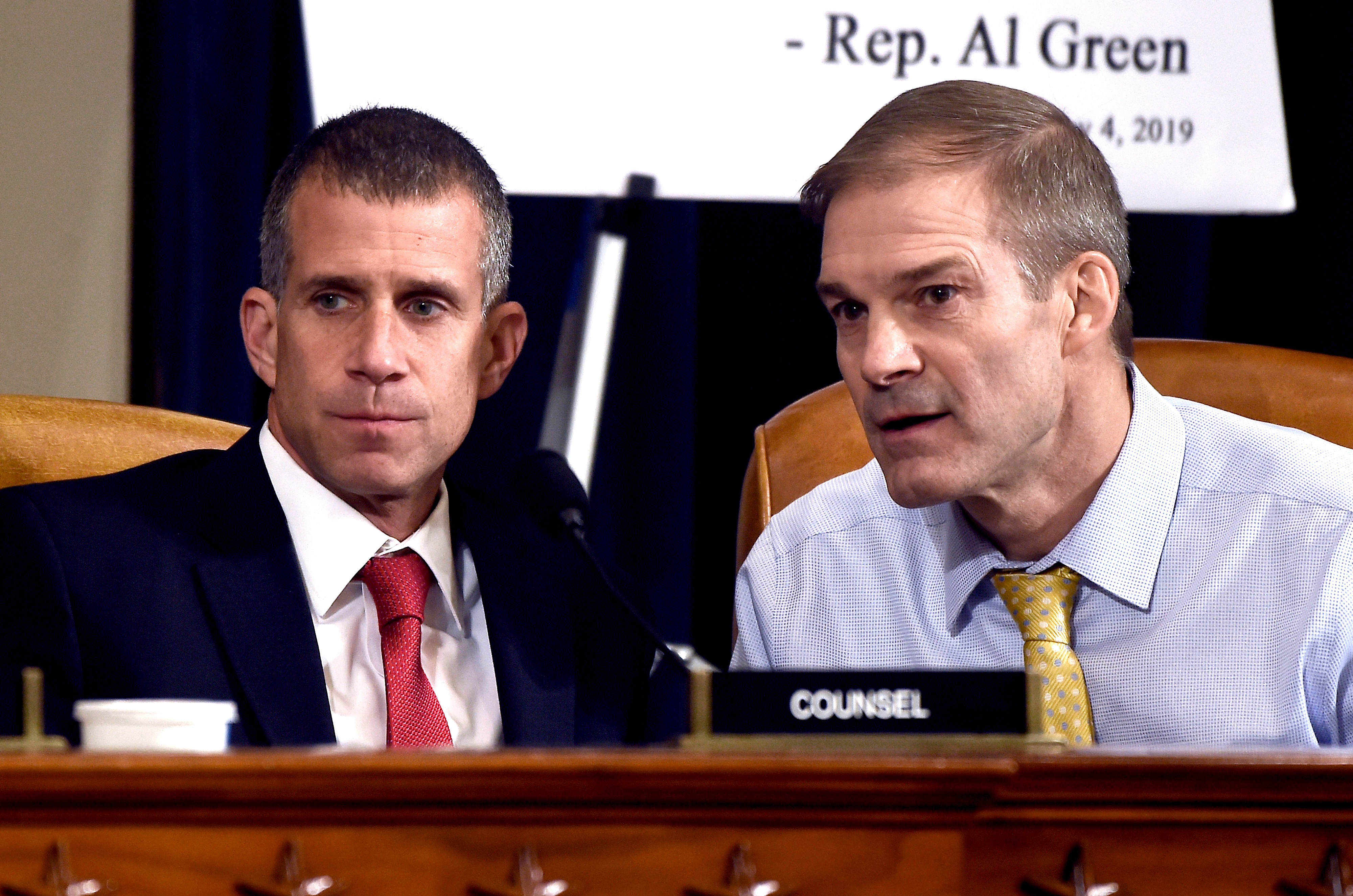 Jordan, 55, is known for his aggressive style and appearing on Capitol Hill without his suit jacket. He was assigned to the House Intelligence Committee just before the open impeachment hearings to help lead the GOP's questioning of witnesses as Democrats try to impeach Trump.
Jordan has represented Ohio's 4th Congressional District since 2006 and has won at least 58 percent of the vote in all of the elections since then. In 2018, Jordan trounced challenger Janet Garrett, garnering 65 percent of the vote.
Two Democratic candidates, shipping manager Jeffrey Sites, retired television writer Mike Larsen, and paralegal Shannon Freshour, have announced bids for the seat prior to Gibbs's entry.
Larsen announced his bid about a week ago, telling the Fremont News Messenger he got experience working for Rep. Jackie Speier (D-Calif.) and campaigning with former congressional candidate Janet Garrett.
"I never had a strong desire to run for congress, but while traveling the district in 2018 with Janet Garrett, I felt that there were new ways to reach voters that my party wasn't doing," he said. "Farmers are really hurting due to the trade war and climate change. Representative Jordan won't even address climate change and did nothing to dissuade the President—his close ally—not to kill the domestic soybean market."
Jordan faces no challengers within his own party as of yet.
The district went for Trump in 2016 by a margin of 33 percent.