Migrant families in Texas are being transported to other sectors along the southern border by plane and bus due to "capacity limitations," officials with Customs and Border Protection (CBP) told The Epoch Times on May 19.
The transportation of migrants, border patrol officials said, is being done to help mitigate the challenges posed by what they described as an "unprecedented number" of people in CBP custody.
Resources were further strained by requirements affecting the Department of Homeland Security (DHS) to release migrant family units from detention "within 20 days of their arrival." Border Patrol officials had apprehended over 500,000 illegal aliens on the southern border as of May 10.
"To address this critical operational challenge, and to ensure the safety of individuals in our custody, on May 10, CBP began transporting unprocessed family units across southern border sectors to leverage available capacity for processing and holding," a CBP official told The Epoch Times via email.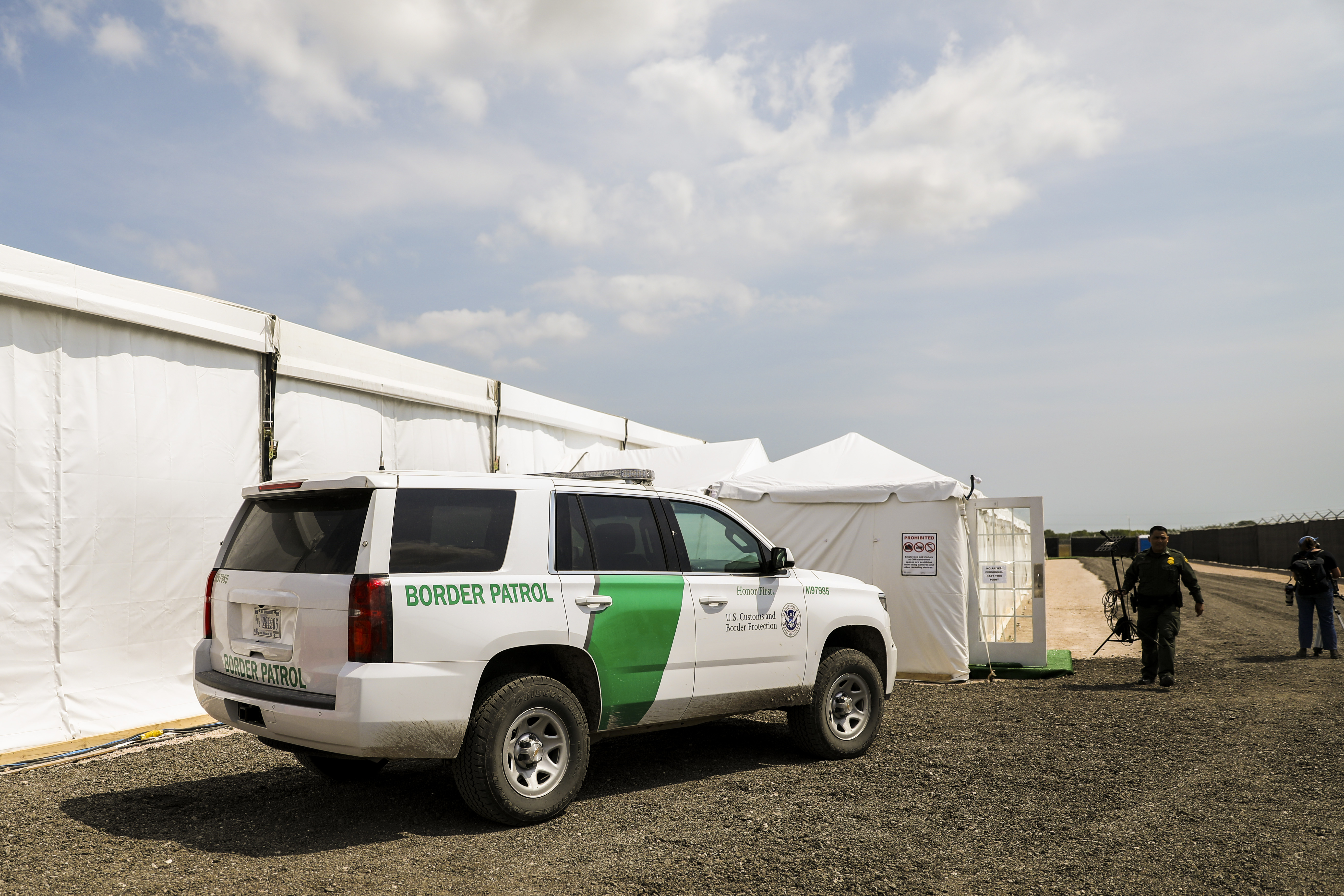 Officials said that all migrant family units will undergo basic tests to ensure they are fit for travel. The types of transportation for sending migrants between southern border sectors "include van, bus, and air travel."
Immigration and Customs Enforcement (ICE) aircraft are currently providing flights for migrants from the Rio Grande Valley Sector in Texas to the Del Rio and San Diego sectors. In addition, ICE is transporting individuals from the Yuma Sector to the El Centro Sector. Migrant individuals from the Rio Grande Valley Sector are also being transported to the Laredo Sector by bus.
According to Reuters, three flights will arrive in the San Diego area from the Rio Grande Valley each week, carrying "approximately 130 people per flight."
In the past week alone, apprehensions averaged over 4,500 people a day, according to officials. The high number of apprehensions have pushed multiple Border Patrol sectors to "exceed their capacity to expeditiously process, transfer to ICE, or direct release."
As of March 19, CBP said they began "releasing non-criminal, processed family units," stemming from the limited capacity of ICE facilities.
Acting DHS Commissioner John P. Sanders said in a statement that CBP has begun transporting "hundreds of families by bus and aircraft" from what he called "severely overcrowded processing facilities," to stations with fewer crowds along the southwest border.
"This is the latest contingency we've exercised in response to the ongoing humanitarian and border security crisis, which has overwhelmed the entire immigration system," he said on March 18.
Sanders also responded to what he referred to as "inaccurate reports in the press" that said the CBP had planned to send migrants to Florida.
"CBP has no plans to transport people in our custody to northern or coastal border facilities, which include Border Patrol stations in Florida," he said.
President Donald Trump said weeks ago that he's considering a plan to transport aliens who are apprehended after illegally crossing the southwest border exclusively to sanctuary cities, which have laws in place requiring them to not cooperate with federal ICE agents, making them a haven for illegal immigrants and crime. Trump said the idea should make them "very happy."
Trump also has advocated for a stronger border wall to stop the influx of illegal immigrants. Acting Defense Secretary Patrick Shanahan on May 10 approved the transfer of $1.5 billion to build more than 80 miles of barriers on the border with Mexico.