The Orange County Soccer Club will be facing LA Galaxy II—the reserve team for LA Galaxy—on Sept. 10, not only to fight for a spot in the playoffs, but also for their home stadium in Irvine, Calif.
The OC Soccer Club's contract with the City of Irvine to use the Great Park Championship Stadium is up for renewal in November. But the city council will consider on Sept. 13 exclusively contracting it with LA Galaxy II.
"We love the stadium … We've made memories here; we've won a trophy here and community groups have benefited from us playing here. And we want to continue playing there," OC Soccer Club spokesman Chad Romiti told The Epoch Times.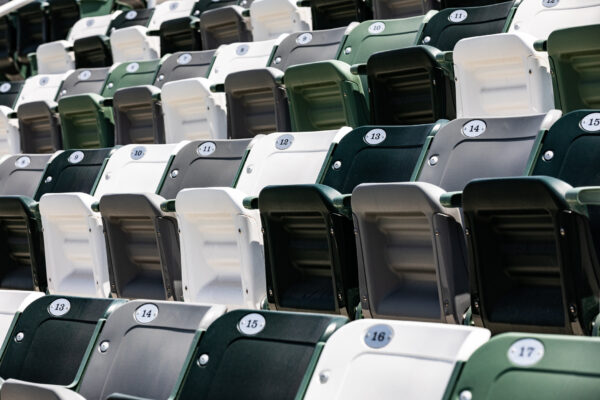 LA Galaxy officials are promising to replace any lost revenue for the city if they terminate their contract with the Orange County Club, and has also committed to hosting more youth camps and clinics for the community.
A spokesman for the LA Galaxy was not immediately available for comment.
Since the stadium opened to the public in 2017, the Orange County Soccer Club has been hosting games and community events, including firework nights, youth camps, and the like.
LA Galaxy is OC Soccer Club's closest opponent and the two teams have always had a healthy rivalry, Romiti said.
"Obviously we are upset about what is happening with LA Galaxy's ownership and their bid to have us evicted from the stadium," Romiti said. "But we have no quarrel with LA Galaxy II players and technical staff or Galaxy fans—many of whom have been very supportive through this process."
The city is considering a new direction after community-based groups, who can currently use the stadium 80 days out of the year, have complained about their difficulty in securing days to play in the stadium.
If the city allows LA Galaxy to use the stadium, that will open more days for community-based groups to use it, according to a city staff report.
The city is also considering a third option next week: to not lease the stadium to any professional soccer teams and replace the grass with artificial turf, which would cost the city $1.5 million, but cut the cost of maintenance.