Samantha Power, former U.S. ambassador to the United Nations in the Obama administration, made over 260 requests to unmask the identities of individuals whose conversations the National Security Agency (NSA) has recorded—at least one for every working day in 2016—according to Fox News.
Her unmasking requests took place at a "rapid pace" in former President Barack Obama's final days in office, Fox News reported, and she "even sought information in the days leading up to President Trump's inauguration."
The Fox News story cites multiple unnamed sources who are allegedly close to the matter.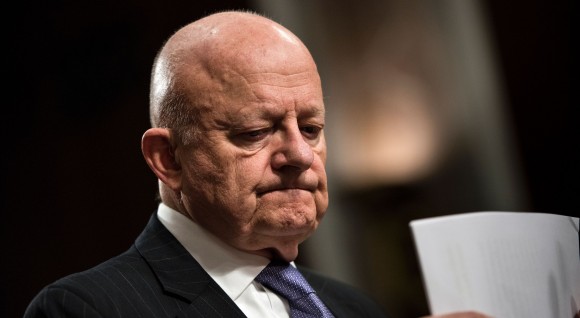 Power is one of three Obama administration officials the House Intelligence Committee is seeking answers from for unmasking the names of Americans—including members of President Donald Trump's election and transition teams.
Typically, the names of U.S. citizens are redacted in NSA reports, but certain officials are able to have these names revealed—a process known as unmasking. Typically, the reports with unmasked names are not allowed to be spread, and the unmasking of the names and the possible spread of intelligence gathered on American citizens is now under investigation.
The unmasking efforts of Obama administration officials may have been far-reaching. CNN cited three unnamed sources on Sept. 18, claiming that during the elections, a secret order was given by the Foreign Intelligence Surveillance Act (FISA) court to wiretap Trump's former campaign chairman Paul Manafort.
While CNN and other legacy news outlets previously accused President Donald Trump of lying when he announced in a March 4 tweet that "Obama had my 'wires tapped' in Trump Tower just before the victory," the network was forced to give a nod to the president's claim following the latest finding.
Terrible! Just found out that Obama had my "wires tapped" in Trump Tower just before the victory. Nothing found. This is McCarthyism!

— Donald J. Trump (@realDonaldTrump) March 4, 2017
Manafort has a home in Trump Tower, and James Clapper, the former Director of National Intelligence under Obama, told CNN on Sept. 20 that "it's possible" that Trump's voice was picked up in the Manafort wiretap.
The Intelligence Committee issued three subpoenas on May 31 seeking information on unmasking requests that were made by Power, Obama's former National Security Adviser Susan Rice, and Obama's former CIA Director John Brennan.
The initial subpoenas were issued to the NSA, CIA, and FBI, and sought information on any unmasking requests made by the three former officials between Jan. 2016 and Jan. 2017.
House Intelligence Committee Chairman Devin Nunes told The Daily Beast on June 5, that the individuals currently being looked into are "only the beginning. There are many more officials that we have concerns about abusing the intelligence programs."
Nunes sent a letter to Director of National Intelligence Dan Coats on July 27, which notes that officials may have been using unmasking to leak information aimed to advance their political goals.
It states, "we have found evidence that current and former government officials had easy access to U.S. person information, and it is possible that these officials used this information to achieve partisan political purposes, including the selective, anonymous leaking of such information."
Some individuals appear to have made such requests with little justification. The report notes that one unnamed individual it discovered is in a position with "no apparent intelligence-related function," yet still made "hundreds of unmasking requests during the final year of the Obama administration."
According to Fox News, the individual mentioned above "is widely reported to be Power."
The letter says, "The Committee also understands that Obama-era officials sought the identities of Trump transition officials within intelligence reports. However, there was no meaningful explanation offered by these officials as to why they needed or how they would use this U.S. person information."
Based on these findings on the Obama administration's use of unmasking, the letter says, "the Committee is left with the impression that these officials may have used this information for improper purposes, including the possibility of leaking."