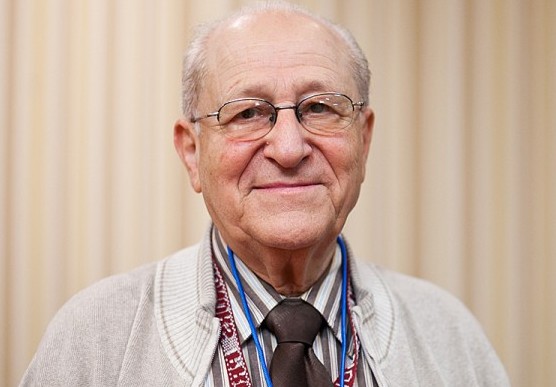 NEW YORK—The elderly crowd at restaurant near JFK Airport on Monday all had tragedy in common. The Holocaust survivors warmly mingled with each other, and shared stories with their liberators about life in the concentration camps.
Rick Carrier was a U.S. Army corporal during World War II. He blew the locks off the Buchenwald Concentration Camp, liberating Irving Roth, although the two did not meet then. The two New Yorkers met for the first time on Monday. Both are now embarking on a journey to Poland along with other survivors, liberators, and approximately 10,000 students, to the former Auschwitz Concentration Camp for the March of the Living on April 19.
Roth said he describes the "signposts along the road to Auschwitz" to students. Looking back, he noted how racism escalated in small increments. It didn't seem so serious when Jews were limited to shopping from 3 p.m. to 4 p.m., but the small steps ultimately led to great misery at concentration camps.
On a previous trip to Auschwitz, Roth said, he felt visitors to the site "think of my grandfather, who was murdered in Auschwitz, as a corpse. That's not who he was. He was a person, he did things; he had a life."
Roth has encouraged people to seek out Holocaust survivors and find out what the genocide victims were like when they were alive.
"They are people who played the violin, people who studied the Talmud," said Roth.
With reporting by Amal Chen