New York City's Elmhurst Hospital is dealing with an influx of patients with the CCP virus, which causes the COVID-19 disease, as 13 patients died there within 24 hours.
The 13 deaths that occurred on Tuesday and Wednesday was "consistent with the amount of ICU patients being treated there," a spokesman for NYC Health + Hospitals said in a statement.
"Elmhurst is at the center of this crisis. It's the number one priority of our public hospital system right now." "Staff are doing everything in our power to save every person who contracts COVID-19," the spokesman said. "But unfortunately this virus continues to take an especially terrible toll on the elderly and people with preexisting conditions."
Nearly one-third of the COVID-19 cases in the United States are in the city, which saw the death toll increase to 280 on Wednesday, accounting for about a quarter of all deaths in the country from the new illness. Six hundred and sixty patients are in intensive care units.
The Epoch Times refers to the novel coronavirus as the CCP virus because the Chinese Communist Party's coverup and mismanagement allowed the virus to spread throughout China and create a global pandemic.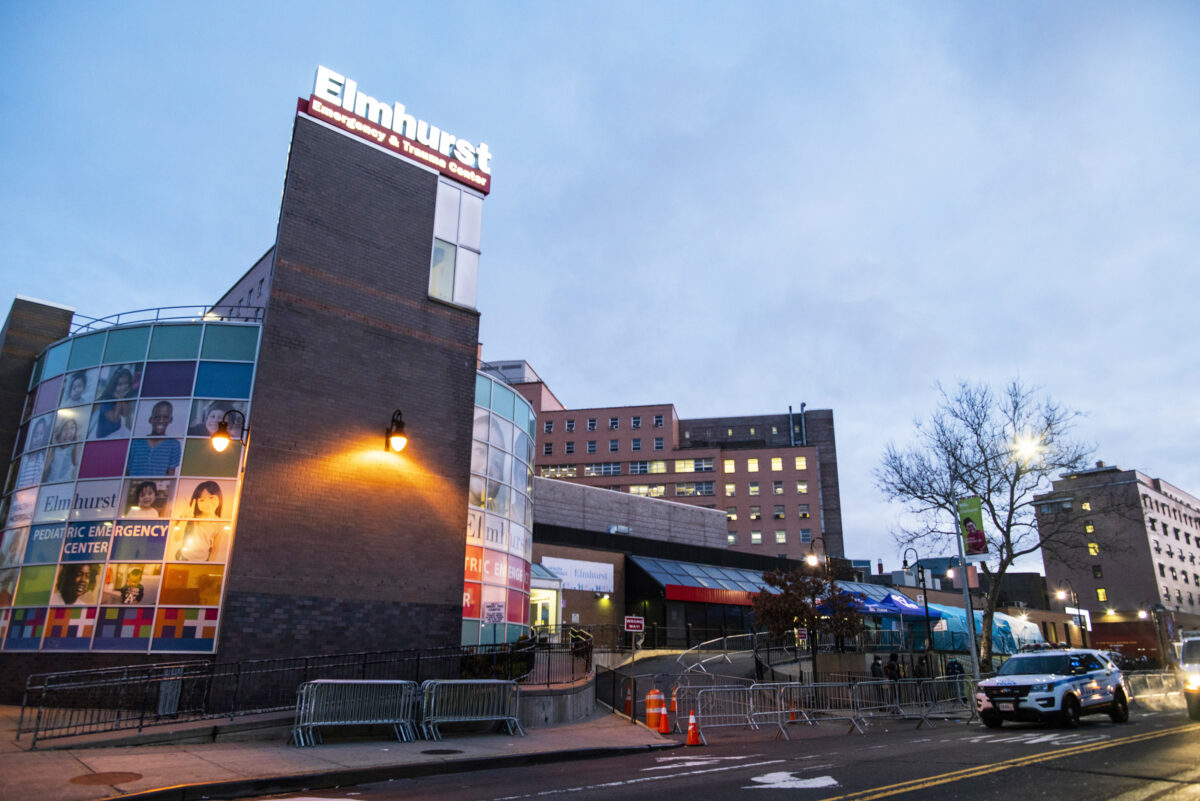 Scores of people went to the hospital in the borough of Queens this week to get tested for the virus. Six hundred and sixty patients are in intensive care units. Queens has seen the most hospitalizations out of any borough, with 1,363 so far.
About two dozen doctors and nurses from other hospitals arrived at Elmhurst on Wednesday, Councilman Francisco Moya told a local website.
"It's very accurate to say it's overrun. I've spoken to workers at the hospital and you can hear it in their voice—it's a sign of desperation that they need help," said Moya, who was born at the hospital and used to work there.
"While some assistance is coming … it's not enough," he added. "If we don't address this, it's only going to get worse. And I'm afraid of what will happen then."
Moya said on Twitter that the hospital "is critically short on everything," including ventilators.
"COVID patients are dying in the emergency room before they even get a bed. Elmhurst Hospital needs ventilators. I don't care where they come from," he said.
Workers are suffering from a shortage of personal protective gear. An emergency room doctor told Rep. Grace Meng (D-N.Y.) that workers "are forced to use equipment that should be used for a single patient over the course of their entire shift," she wrote in a letter to President Donald Trump, urging him to provide more equipment for the city.
Mayor Bill de Blasio told reporters late Wednesday that from what he's seen, April will be tougher than March for the city.
"At this point, May could be even tougher than April, and people need to be ready for that," he said, urging people not to let their guard down.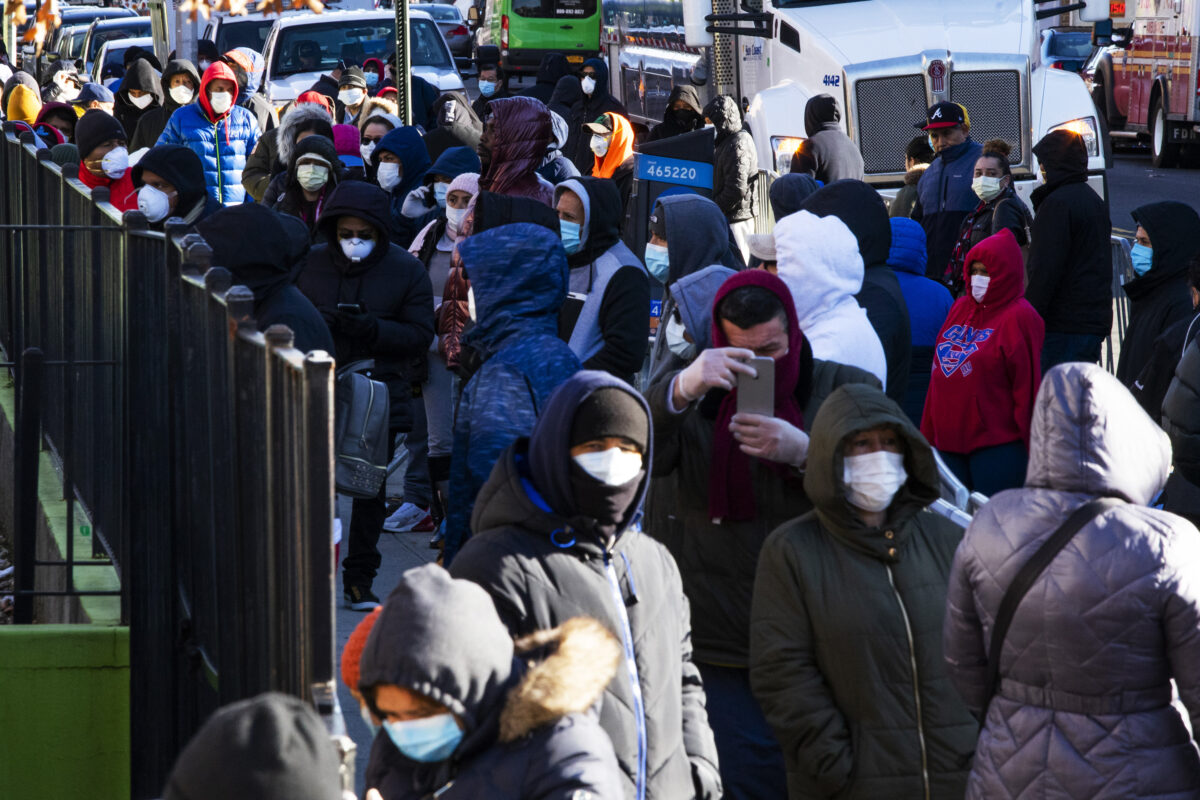 The situation is causing "intense stress" on the healthcare system, as well as people working in hospitals, he said.
Speaking at his daily briefing on Tuesday, de Blasio disputed the characterization of any hospitals in the city being "overrun."
NYC Health + Hospitals CEO Mitchell Katz "has been very open about the fact that there's been a disproportionately high number of cases at Elmhurst Hospital in Queens, and yet, at the same time, it's an extraordinary facility that's very well run and they've been making constant adjustments to deal with it," he added.
2009 Outbreak
A 2009 policy alert (pdf) from the city's comptroller at the time said that the H1N1 influenza was threatening to overwhelm Queens.
"With Queens as the epicenter of the illness, hospital emergency rooms in the vicinity of the closures are seeing unprecedented numbers of patients," William Thompson wrote at the time after speaking with emergency room workers in the borough.
"To be sure, while the timing of the H1N1 virus itself was not foreseeable, the likelihood of some event of a similar nature causing a sudden surge in demand was both foreseeable and inevitable," Thompson added. "In fact, it is one of the core missions of the City and State Departments of Health, as well as other State and municipal agencies, to prepare for and respond to this type of healthcare emergency."