NYCIFF: A Truly Global Film Festival
May 29, 2014 5:45 am Last Updated: May 28, 2014 12:19 pm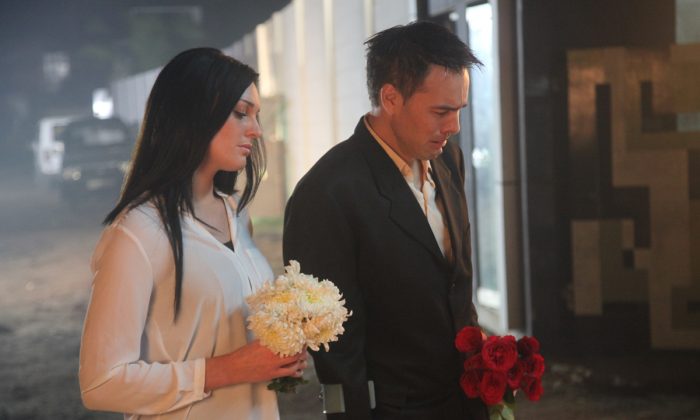 The 5th annual New York City International Film Festival, May 29–June 5, gives filmmakers worldwide a grand NYC debut, and a helping hand. Its mission statement vows to encompass a highly diverse global cultural range, which is how the NYCIFF distinguishes itself from other big-name festivals. Screenings will be at a variety of locations around the city. 
The film lineup promises to be stellar, with over 110 selections: shorts, full-lengths, and documentaries from 28 countries, including the United States. Each evening will introduce a film to the press in celebratory fashion, including photo ops with film casts and crews.
The opening gala and premiere, a black-tie event at the School of Visual Arts Theatre, will be followed by the premiere of the Swiss film "Sam," wherein a 7-year-old boy moves from his mother's house to the home of his father, a blocked writer named Gerome. Gerome becomes inspired; Sam gets his sorely missed, divorced dad back.
On May 30, NYCIFF introduces "Bridge and Tunnel," a New York film depicting 20-something life at home (with parents) in the New York City suburbs.
Saturday, May 31, is the festival's second annual Latino Film Day. The top films from the full range of Latin American countries will be screened. "Greencard Warriors" starts at 8 p.m., starring Manny Perez and Vivica A. Fox. "Greencard Warriors" is an inner-city drama about illegal immigrants surviving the violent streets of Central Los Angeles. Telemundo 47 and NBC Espanol will be there.
Bringing the focus back to America is "Squatters," wherein a homeless couple takes up residence in a Pacific Palisades mansion while the homeowners are away. It stars Richard Dreyfuss, Lolita Davidovich, and Nancy Travis.
Another film where a building becomes the focal point of contention is "Burning Calcutta." It is based on the real story of a basement fire at a centrally air-conditioned Indian hospital that took the lives of 89 patients in 2011. All starring actors, plus press and media, will be attending. 
Short-narrative, documentary, and animated films will be shown during the day, including the documentaries "Walk On" (USA) and "The Cocaine Route" (Columbia). The latter is based on a two-year survey by a Franco-Colombian journalist who explored the chain of cocaine from producer to consumer..
Several seminars will be dedicated to filmmakers of illustrated film.
Other seminars will answer questions pertaining to maximizing benefits of filming in New York, finding tax-saving opportunities, and general information on theatrical distribution.
On June 5, all categories of shorts and feature films will be awarded.
NYCIFF ticket prices range from $16 for general admission to $500 for the opening gala red carpet event. NYCIFF.com