New York City Mayor Bill de Blasio is expected to announce his presidential bid sometime this week, four people with knowledge of the plan told the New York Daily News.
De Blasio is the latest to launch a longshot bid in a crowded field of 2020 Democratic candidates. Two sources told the outlet his presidential campaign could start as early as his birthday on May 8, when he will turn 58 years old. De Blasio himself said on May 2 that he would announce this month if he was running.
When asked at a press conference about the details of his possible run, the mayor took an optimistic tone. His office didn't respond to a request for comment by press time on the details of his expected run.
"I have never run for anything without intending to win," he said on May 2. "And you can look at my track record. I was an underdog in everything I've ever been near. I'm not saying that with any hubris. I think this is extraordinarily rich field and complex, dynamic, ever-changing."
De Blasio, who has been described by The New York Times as "a young leftist" in his earlier days, recently launched his own version of the controversial "Green New Deal" that recently was presented to Congress. His progressive plan aims to cut emissions from the city's high rises and "ban" the classic glass and steel skyscrapers that make up the Big Apple's skyline.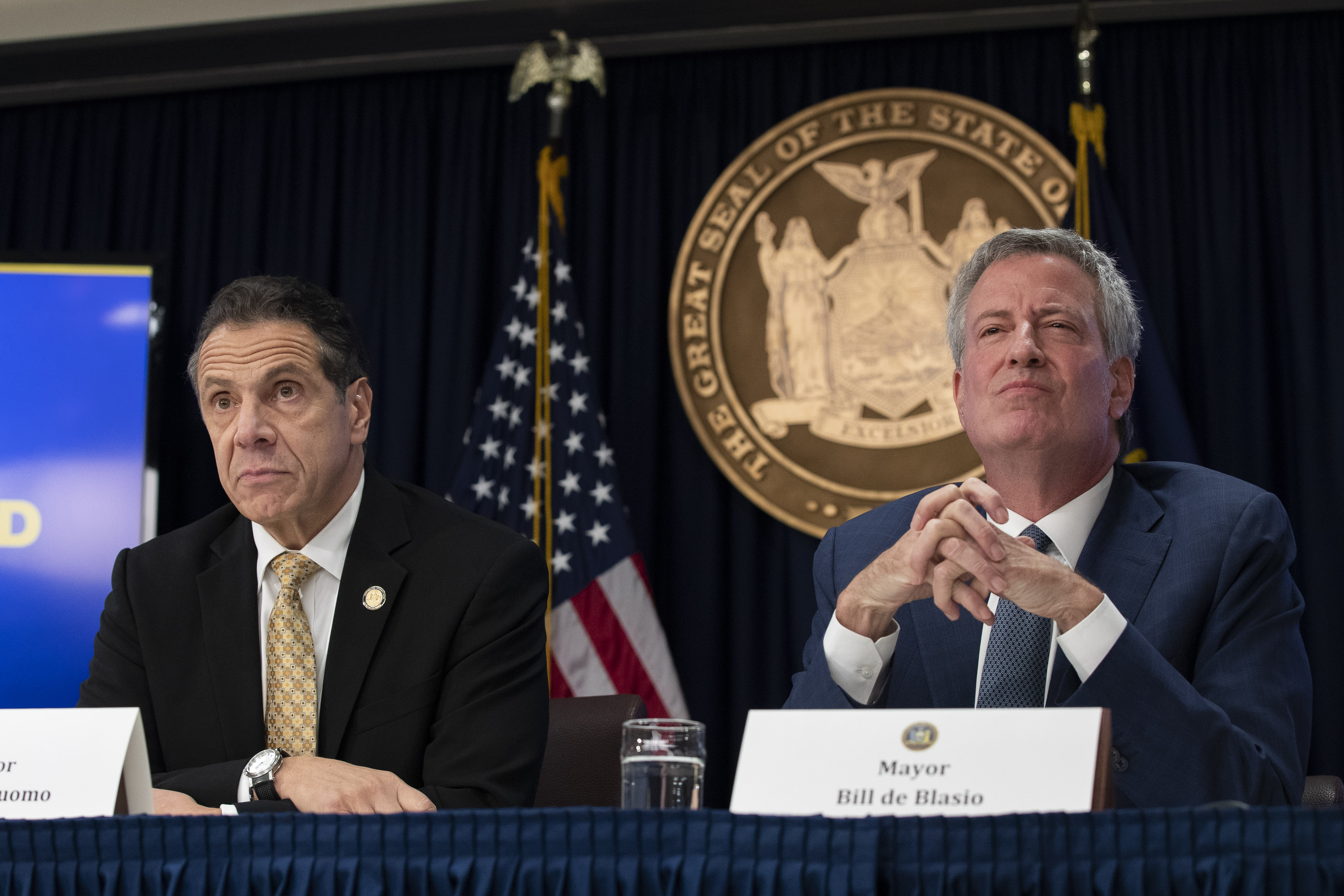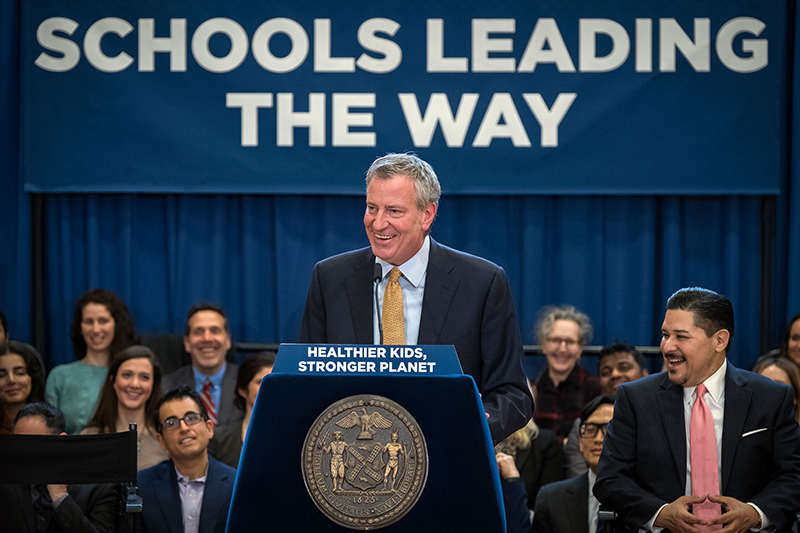 A Quinnipiac University Poll last month found that an overwhelming majority, 76 percent of New York City voters, believe de Blasio shouldn't run for president. Meanwhile, only 18 percent said he should.
"Mayor Bill de Blasio's flirtation with a 2020 White House bid is prompting a rare moment of unity among New Yorkers. Three-quarters of them say, 'Mr. Mayor: Don't do it,'" said Mary Snow, a polling analyst for the Quinnipiac University Poll.
In March, the mayor of the Big Apple implemented a "Meatless Monday" school program that would provide students in the city's 1,800 public schools an all-vegetarian breakfast and lunch menus every Monday, which he said would improve New Yorkers' health and reduce their environmental impact on the planet.
In January, he announced a health care plan to cover an estimated 600,000 residents, including illegal immigrants. The mayor touted the program as a step toward universal health care.
De Blasio, in his 2019 State of the City speech, also touted the redistribution of wealth.
"Brothers and sisters, there's plenty of money in the world. There's plenty of money in this city. It's just in the wrong hands," he said. "You deserve a city that gives you the share of prosperity that you have earned."
According to the Associated Press, de Blasio is running mainly to raise his profile and to secure a position in another Democrat's administration.
"Bill de Blasio has had a fair amount of big, progressive achievements as mayor of New York City," said Rebecca Katz, a former adviser who isn't working on de Blasio's possible presidential campaign. "I don't want to get in his head too much, but my guess is he wants the world to see it, understand it, and thank him for it."
De Blasio has traveled to key early voting primary states over the past few months in order to lay the groundwork for his campaign.