A woman being questioned by the New York City Police Department over the disappearance of a Staten Island father made a chilling admission to police, according to a report.
The woman told detectives that her boyfriend "killed somebody—and he made me go with him to get rid of the body in New Jersey," a source told the New York Post.
Law enforcement sources said that Stewart had a relationship with the couple but the details of the relationship weren't immediately clear.
The NYPD has started treating the case as a homicide versus a missing person case.
The source told the Post that the man and woman are the main suspects.
Investigators are "trying to flip the girl on the guy so they get one of them to admit to stabbing the victim to death. They're trying to get them to admit where they dumped the body," the source said.
An NYPD spokesman said two people are in custody over Stewart's disappearance but didn't confirm further details.
The couple was named as Angelo Nesimi and Zammara Sanchez by the New York Daily News. Nesimi's lawyer Mario Gallucci said that his client was being investigated for the disappearance and suspected murder of Stewart.
"I think they're going to hit him with domestic violence while they try to get him on murder," Gallucci said, noting his belief that his client's girlfriend would receive similar charges.
Law enforcement sources told the News that the couple are drug addicts and that Sanchez called 911 regarding a car accident over the weekend but when emergency responders arrived, there was no accident and she began ranting about how her boyfriend had killed a man.
When detectives arrived and tried to question Nesimi, he swallowed cocaine and was rushed to a nearby hospital.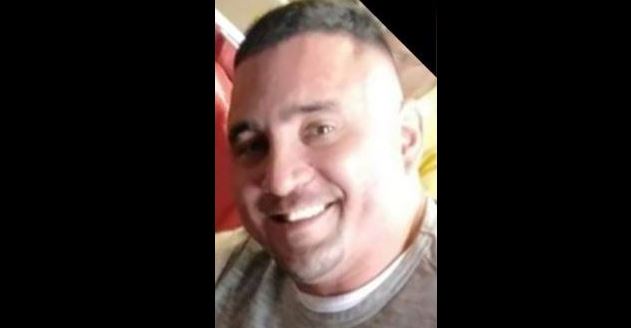 Stewart Vanishes
Michael "Mikey" Stewart, 40, the missing man, was last seen leaving O'Neill's Irish Pub on Forest Avenue at 6:30 p.m. on Dec. 20 in the Staten Island borough of New York City.
Surveillance footage captured him arguing with two men outside a nearby barbershop.
Then, around 2 a.m. the next day, he sent his mother the message asking for help, his aunt told the New York Post.
"Detectives are telling us he was hurt," Roxanne B., the aunt, said.
Police officials told the family that the missing person case is now being treated as a suspected homicide.
"He loves his daughter. She's been crying every night for him. She's starting to see that something's wrong," Stewart's aunt said of his 4-year-old daughter.
"Me and his mother both feel he has been murdered," the aunt added to the NY Daily News. Law enforcement sources and witnesses who last saw Stewart said that he was dealing with financial and domestic issues, according to the Staten Island Advance.
Prior to being at the pub, Stewart had a fight with his ex-girlfriend over visitation of his daughter, sources told the Advance.
In addition, he apparently was having financial troubles as he asked relatives for money.
After leaving the pub, Stewart was seen at two different barbershops. The second was EZ Does It.
A man who was working that night said Stewart told him he was in a dispute with a male acquaintance of his ex-girlfriend. "He told me he got into a fight. …. I told him 'Go home bro,'" said the worker.
From NTD News