New York Attorney General Letitia James, a Democrat, tapped Loretta Lynch, who once served as attorney general under President Barack Obama, to help investigate alleged misconduct by police officers during recent protests.
Democratic New York Gov. Andrew Cuomo announced last month he was asking James to probe "disturbing clashes" that unfolded during protests in New York City, telling reporters: "The public deserve answers and they deserve accountability."
Lynch and Barry Friedman, a New York University law professor, will serve as special advisers who will help the state's top law enforcement official in the investigation, James announced this week.
"The right to peacefully protest is one of our most basic civil rights, and we are working without rest to ensure that right is protected and guarded," James said in a statement. "As we continue our investigation, I will continue to use every tool at my disposal to seek answers and accountability, and that includes calling on the sharpest minds to lend their expertise. There is no question that Attorney General Lynch and Professor Friedman have the experience and knowledge, and our investigation will be all the more powerful because of their support."
While attorney general under Obama, Lynch led several investigations into police departments to see whether misconduct was taking place.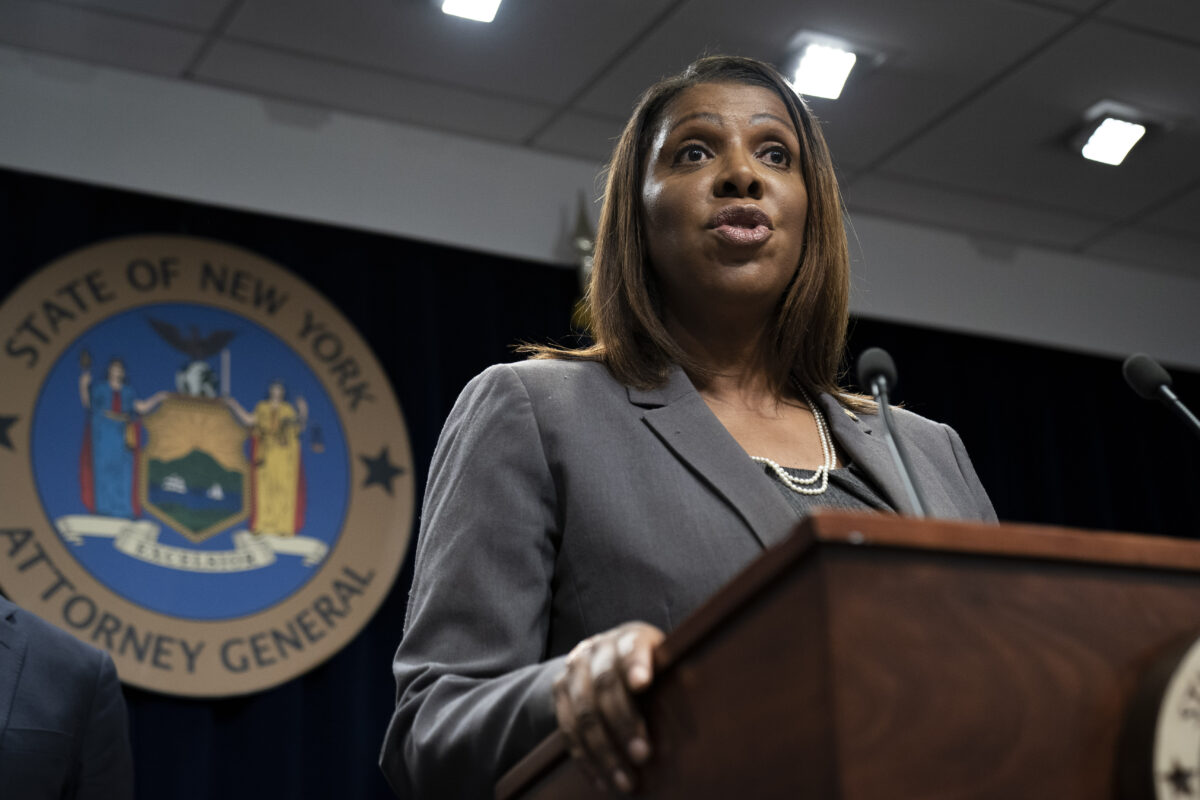 One of the probes, into the Chicago Police Department following the death of Laquan McDonald, concluded officers regularly used force that was "unjustified, disproportionate and otherwise excessive."
In a statement released by James's office, Lynch said, "There is no greater responsibility of government than the protection of its citizens. It is time to examine recent events to ensure that all New Yorkers receive truly equal protection under the law."
Friedman added, "We know that our communities are best served and protected when all stakeholders have a seat at the table, not just those in power. It's clear New York is ready for an in-depth look at our policing polices."
Lynch is also known for her history with Hillary Clinton, the former secretary of state, declining to prosecute Clinton over using a personal server to send classified emails.
NYPD spokeswoman Sophia Mason said in an emailed statement to The Epoch Times: "The Attorney General is the highest ranking law enforcement official in the state. We will continue to work closely with her and her office."