Prosecutors asked a federal judge in Brooklyn, New York, if they could present a trove of new evidence that top NXIVM members took part in an illegal campaign contribution scheme to a presidential primary campaign for "political influence," court documents reveal.
The alleged scheme was brought to light amid the ongoing high-profile case involving NXIVM, the purported self-help organization based in Albany, New York, which gained infamy in 2018 due to egregious sex-trafficking charges involving sex slaves.
While the court filing didn't mention the individual by name, NXIVM ex-publicist and whistleblower Frank Parlato confirmed to The Epoch Times that the scheme was aiding Hillary Clinton's 2008 presidential campaign.
According to the filing, the government intends to introduce witness testimony and documents at trial that demonstrate that in 2007, the defendants and their co-conspirators "were involved in an illegal scheme to exceed contribution limits to a presidential primary campaign."
Parlato told The Epoch Times in a phone interview previously that the group's members met with the Clintons on several occasions; he himself didn't attend. Parlato first revealed the story about the group's alleged schemes.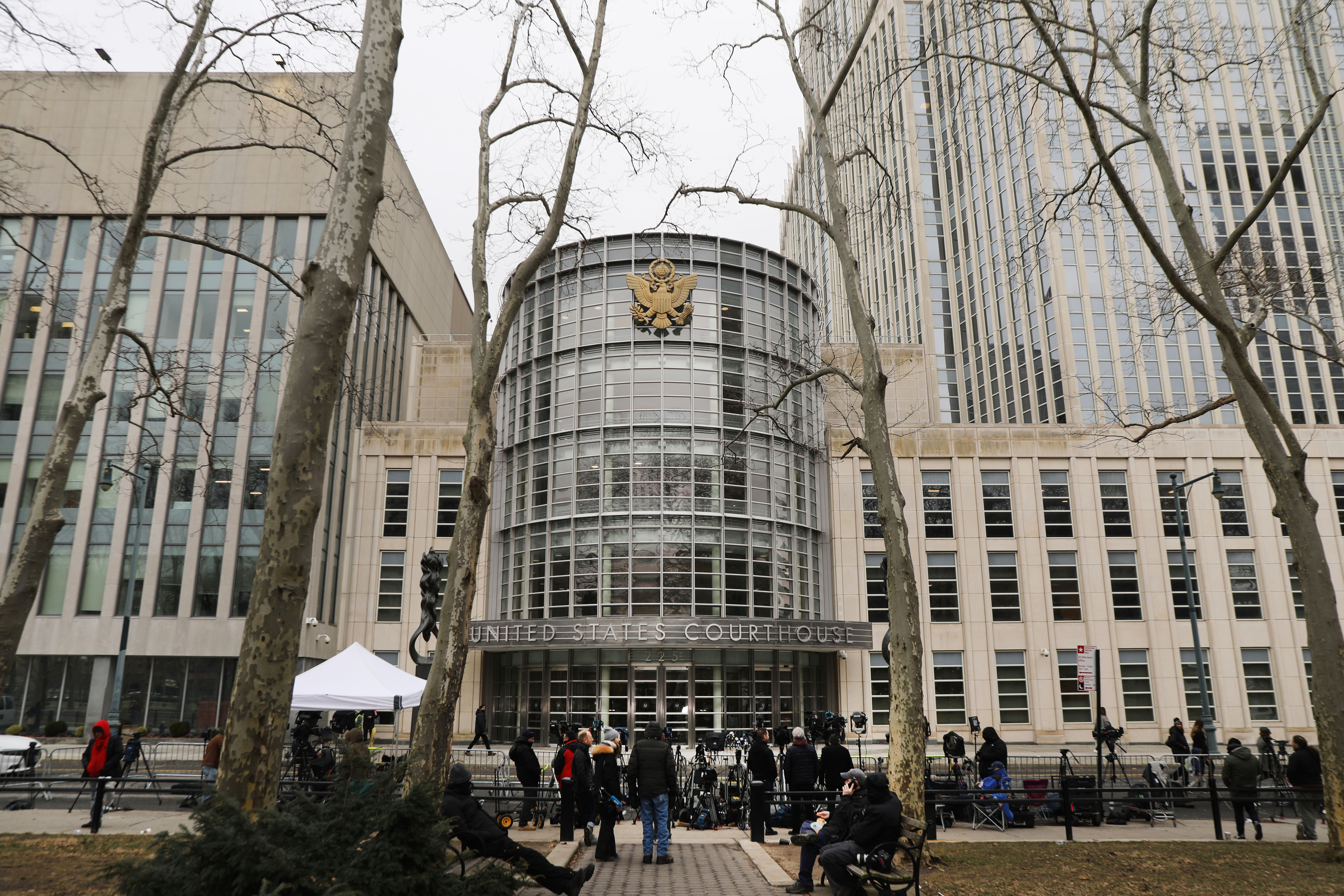 "The Clintons wanted money from them [NXIVM] and as far as I know, their main interest was to get people in jail," he said. "There was one woman who was talking about Raniere's underage-sex activities and they wanted her jailed, so that they could stop her from talking."
The Epoch Times requested a comment from Clinton via the Clinton Foundation but didn't receive an immediate response.
Prosecutors specifically identified top NXIVM leaders and defendants Clare Bronfman, an heiress to the Seagram beverage company, and Nancy Salzman, the former NXIVM president, as taking part in the illegal plan.
Bronfman herself donated to Clinton's campaign on three occasions between 2007 and 2008, according to records from the Center for Responsive Politics, a nonprofit.
"Witness testimony, corroborated by documentary evidence, will demonstrate that at least 14 members of the NXIVM community, including at least five defendants and co-conspirators, made the maximum campaign donation to a primary campaign with the understanding that they would be reimbursed by Bronfman or Nancy Salzman," the filing stated.
The contributions were allegedly "bundled" and presented to the candidate at a fundraising event attended by conspirators that included Salzman, prosecutors said.
A cooperating witness who attended the event will testify that the defendants and their co-conspirators made the contributions "in hopes of obtaining political influence to advance their own agenda," the filing said. Part of their agenda also included targeting perceived enemies of Keith Raniere, NXIVM's leader.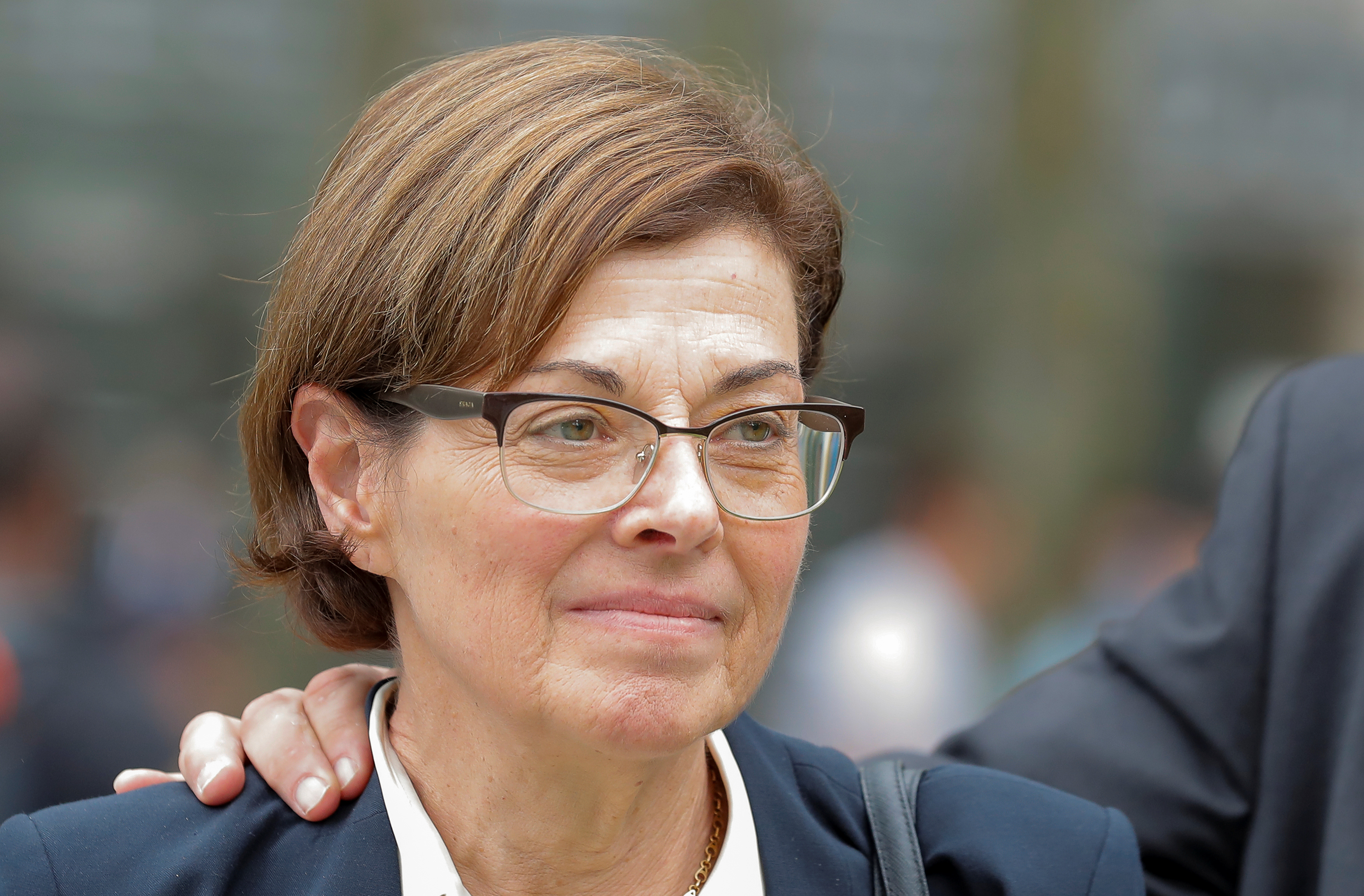 Parlato also said that Bronfman handled the illegal contributions in the scheme.
"Clare got the cash together to give to Clinton illegally, and how she did that was she gave cash to different NXIVM cult members and then they made checks out to Hillary Clinton for the maximum amount that could be donated at the time, which was $2,700," he said.
NXIVM had a "degree of protection" due to their connections with Clinton that allowed the group to thrive and continue, Parlato noted. 
"I can't say that the Clintons were directly involved, but they took their money," he said.
Prosecutors also said they would seek to add evidence of "similar conduit contributions" to other elected officials.
On its website, NXIVM calls itself "a community guided by humanitarian principles that seek to empower people and answer important questions about what it means to be human."
Guilty Pleas
Salzman and other defendants in the case, including her daughter, Lauren, and former "Smallville" actress Allison Mack, have since pleaded guilty. Bronfman and the group's bookkeeper, Kathy Russell, have pleaded not guilty.
Defendants admitted in court to the existence of a secret society within NXIVM called DOS, or "The Vow," founded by Raniere, who is currently being held without bail. Raniere has pleaded not guilty.
Prosecutors said the society was created around 2015 and is purported to be an acronym for the Latin phrase "dominus obsequious sororium," which translates loosely as "master over the slave women."
It was in this internal society where Raniere, who was the "highest master" of DOS, forced other members, all women, to have sex with him.
According to court documents, the secret society allegedly operated as a pyramid scheme, with levels of "slaves" headed by "masters"; slaves were then expected to recruit their own slaves, thus becoming masters themselves.
The society allegedly recruited members on the condition that they would give up personal, often embarrassing, information about themselves, including compromising images or videos, as "collateral." Once inside, members were regularly required to provide additional collateral to ensure they kept the group's activities secret.