A member of NXIVM's executive board quietly pleaded guilty to conspiracy charges sometime last week and admitted in court to harboring her own personal slave.
Lauren Salzman, a top-ranking member of the purported self-help organization and daughter of co-founder Nancy Salzman, told Judge Nicholas Garaufis at the Eastern District Court in Brooklyn that she threatened her slave with deportation and kept her imprisoned in a room between March 2010 and April 2012.
The high-profile NXIVM case has gained infamy for egregious sex-trafficking charges. Salzman's hearing was not listed on the court calendar, and a judge soon sealed the transcript until parts of it could be redacted.
A spokesperson for the Eastern District Court told The Epoch Times on April 2 that Salzman pleaded guilty to racketeering conspiracy and racketeering.
Salzman, 42, also admitted in court to being a member of the secret society within NXIVM called DOS, or "The Vow," founded by the group's leader, Keith Raniere, who is currently being held without bail. Salzman harbored her slave before DOS was officially founded.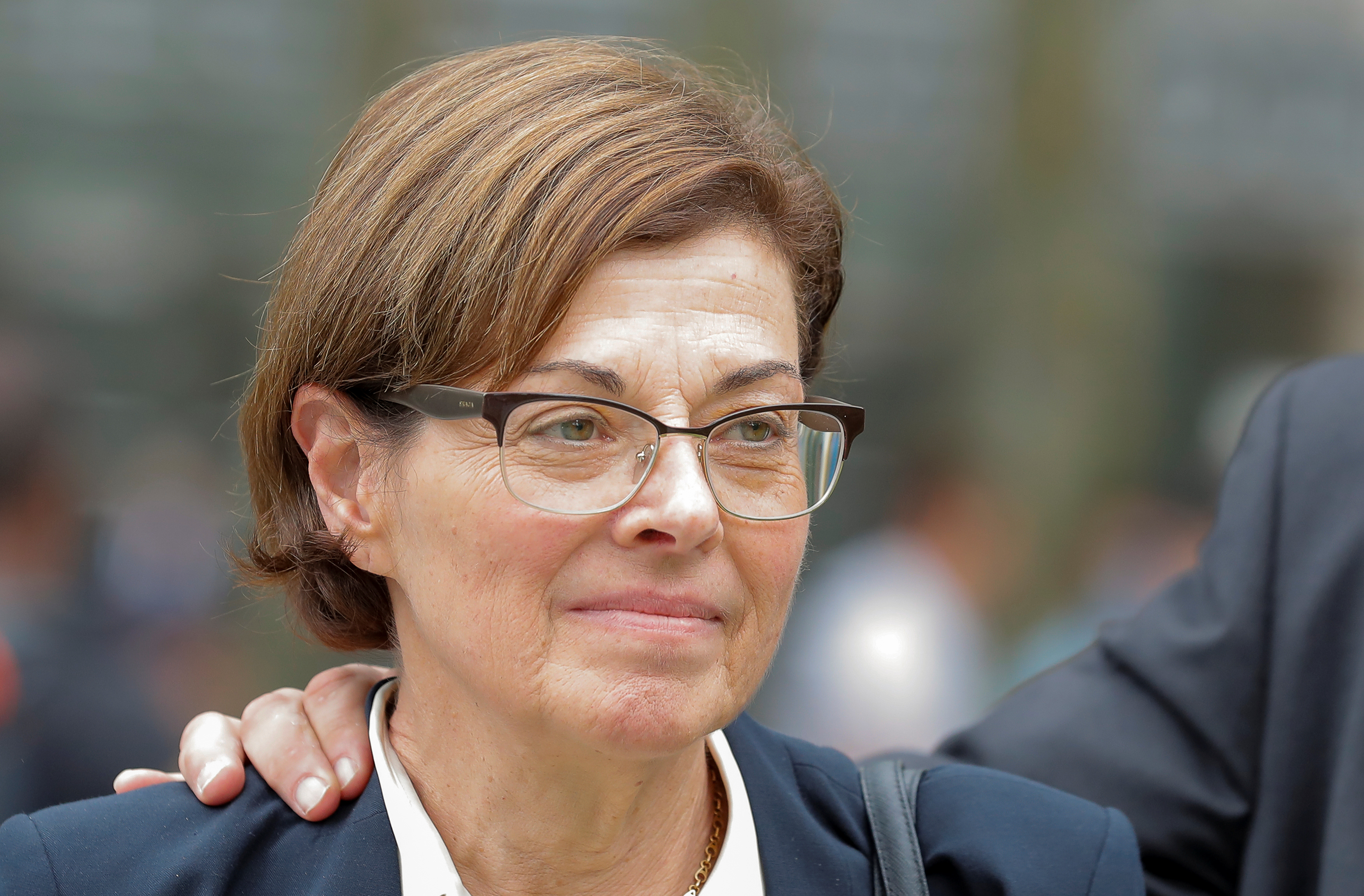 Prosecutors said the society was created around 2015 and is purported to be an acronym for the Latin phrase "dominus obsequious sororium," which translates loosely as "master over the slave women."
"I knowingly and intentionally harbored Jane Doe 4, a woman whose identity is known to me, in a room in the home in the Northern District of New York and threatened to deport Jane Doe 4 back to Mexico if she did not complete labor requested by myself and others," Salzman said, according to Frank Report, the publication run by NXIVM's ex-publicist and whistleblower Frank Parlato, who first broke the story about the group's alleged schemes.
During the court proceeding, Garaufis explained to Salzman that the maximum term of imprisonment is 20 years for each of her two charges. He reportedly told Salzman that "no one knows today what your exact guidelines range will be." Additional statements from Garaufis were redacted from the official transcript.
According to court documents, the secret society allegedly operated as a pyramid scheme, with levels of "slaves" headed by "masters"; slaves were then expected to recruit their own slaves, thus becoming masters themselves.
Salzman said she was a member of DOS between January 2017 and June 2017, during which time she "knowingly and intentionally obtained the labor and services in the form of acts of care" from lower-ranking DOS members.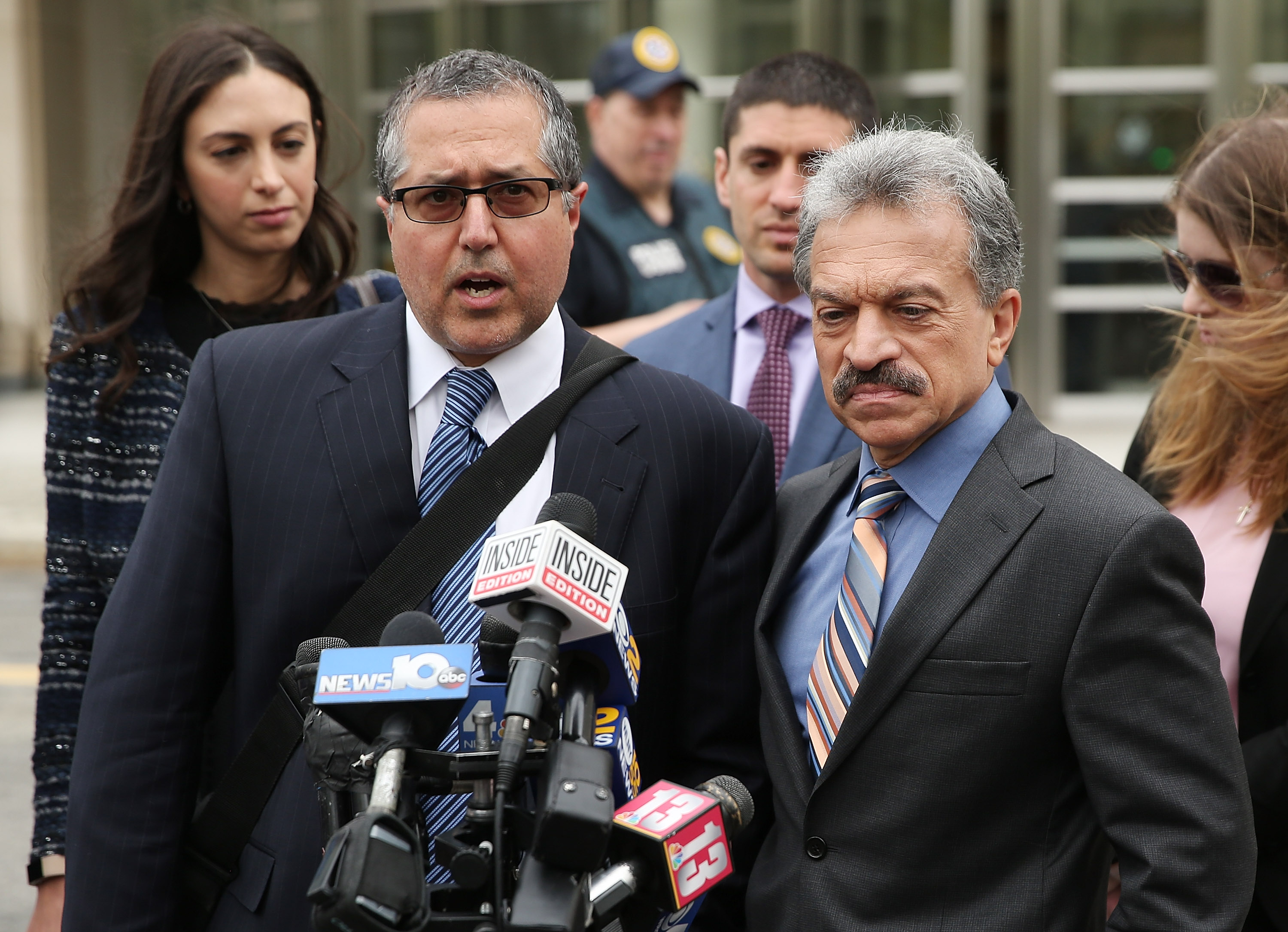 She also detailed how she formed relationships with many NXIVM members over the years through her association with the group. Salzman said she believed she was helping to "empower people to live their left lives" but later admitted that she "blindly followed" Raniere to engage in criminal conduct.
Raniere, the purported master of the DOS inner circle, had access to all the women in the group, court documents indicate. Some of NXIVM's inner teachings also allegedly touted the need for men to have multiple sex partners, but for women to be monogamous, prosecutors say. Some DOS members allegedly were branded with Raniere's initials.
The society allegedly recruited members on the condition that they would give up personal, often embarrassing, information about themselves, including compromising images or videos, as "collateral." According to the charges, once inside, members were regularly required to provide additional collateral to ensure they kept the group's activities secret.
Previously, Salzman's mother, former NXIVM President Nancy Salzman, pleaded guilty on March 13 to one count of racketeering conspiracy. Hours later, prosecutors unsealed an indictment against Raniere that accuses him of twice inducing a minor to "engage in sexually explicit conduct for the purpose of producing one or more visual depictions of such conduct" in 2005.
Salzman was one of the four co-defendants in the case against Raniere. The other three are Seagram billionaire heiress Clare Bronfman; former "Smallville" actress Allison Mack; and the society's bookkeeper, Kathy Russell.
The new charges added against Raniere sparked speculation that his co-defendants might agree to cooperate against him, according to The Associated Press. In the wake of the allegations, the company announced the suspension of all operations until further notice.