Mid-career professionals looking for a career change will find it easier and faster to switch to teaching as the New South Wales government tries to address the growing teacher shortage crisis.
"The best and brightest from other professions must be encouraged to become teachers, and right now, there are too many barriers to entry. We are tearing down these unnecessary barriers to entry.
"We have incredible teachers in our system already, enjoying fulfilling careers. We are now saying to people outside the profession that you too can be a successful teacher with a rewarding career, and we want you," NSW Education Minister Sarah Mitchell said in the announcement.
Mitchell noted that the new pathways were for experienced professionals in relevant subject areas or those with prior teaching experience in the higher education system.
A report in April found that NSW needed at least an additional 11,000 teachers, not counting existing teacher shortages, to meet the rising number of enrolments in schools. STEM and special education teachers are particularly sort after.
The education overhaul will introduce more flexible and shorter degrees for professionals and experts, depending on their existing knowledge and teaching experience. Professionals can find themselves in a classroom with a salary in as little as six months, depending on teaching experience.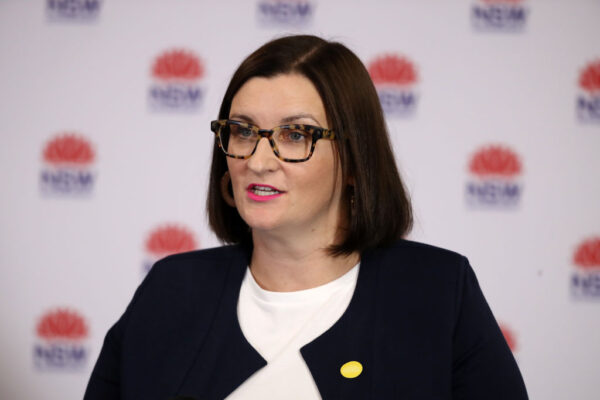 NSW Treasurer Dominic Perrottet said the new scheme was in line with recommendations in the NSW Productivity Commission's White Paper, which found that teacher quality can boost productivity.
"We're always looking for better ways of working to give our kids a brighter future, and ultimately the whole state benefits from that," Perrottet said. "When we create opportunities for passionate and talented people to become teachers, we're creating opportunity for our kids."
However, the NSW Teacher's Federation (NSWTF) believes that no fast-track program or incentive scheme would address the existing shortages nor help employ the estimated 11,000 additional teachers required in the next decade.
"Lifting the appeal of the profession by reducing workloads and significantly increasing salaries is the way to stop the shortages, not lowering standards and looking for quick fixes that don't exist," NSWTF President Angelo Gavrielatos told The Epoch Times.
Gavrielatos referred to the Gallop inquiry, which investigated the nature of a teacher's work, and why fixing wages and workload problems was core to solving the shortage issue.
The Gallop inquiry warned that the current government stance on public wages "undermines the standing and attractiveness of the teaching profession" and that without a significant increase, the state would not be able to address teacher shortages.
"Uncompetitive salaries and unsustainable workloads are making it impossible to recruit and retain the best people in teaching. The workloads of teachers have increased every year, but their salaries have fallen every year in comparison with other professions," Gavrielatos said.