Preliminary NAPLAN results were released today revealed that Australia's overall education performance has remained steady, but New South Wales (NSW) Year 9 students recorded the worst results in reading since the testing system began.
One in ten students failed to reach the national minimum standard (NMS) for reading, putting the NSW Year 9 cohort behind Victoria and Western Australia.
The number of students who failed to reach the NMS for reading has doubled since 2008, where around one in 20 students had failed to meet the minimum standard in the state.
However, in all other areas, NSW continues to rank top three and also achieved the highest mean score in spelling and writing for Years 3 to 7.
"Once again, NSW students are achieving above the national average in all five domains, at all year levels," NSW Education Minister Sarah Mitchell said.
Similarly, in other states, extended lockdowns and disruptions to learning have appeared to have minimal impact on overall education performance.
"It's reassuring to see that overall, our students' literacy and numeracy standards have not significantly suffered, despite the major disruptions of COVID-19 and remote learning," ACARA CEO David de Carvalho said (pdf). "However, this does not mean there has been no impact on specific students or demographic groups."
ACARA found that the declining standards in writing have begun to flatten, while the average trend for primary school level reading and high school numeracy was improving.
Federal Education Minister Alan Tudge said headline results were pleasing, but further analysis was needed to assess the full impact of COVID-19 on Australia's education.
"It is certainly a relief that we have not yet seen the significant declines that we may have expected due to school closures, particularly in Victoria," Tudge said. "The results also show a resilience among young Australians, and they are testament to the hard work of teachers and parents who are supporting learning at home."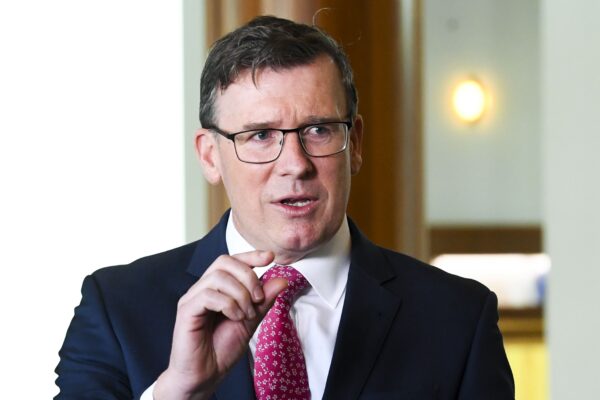 Tudge said he remained "very concerned" about the ongoing impacts of school closures on students and their families, as well as individuals who have disengaged from school altogether.
"I also remain focused on the longer-term goal of returning Australia to the top group of educations nations, including by lifting standards in literacy and numeracy," he said.
Despite Queensland results remaining steady, participation in the testing program plummeted as the state's Teachers' Union encouraged parents to withdraw their children from taking the assessment. Almost one in five students did not take the test, The Courier Mail reported.
Meanwhile, despite Victorian schools remaining closed longer than those in other states, Victorian students defied expectations and recorded improvements, ranking first in several subjects and year levels.
"The results suggest that persistent effort to improve outcomes pays off," De Carvalho said. "It is testament to the resilience of students, teachers, parents and carers, and school and system leaders during these challenging times."
The 2021 NAPLAN exams were held in May, prior to the extended lockdowns in NSW and Victoria.