Year 12 students undertaking their Higher School Certificate (HSC) trial exams will face disruptions after the New South Wales government announced a two-week extension to home learning on Wednesday.
The NSW Education Standards Authority (NESA) said that schools could decide whether to postpone trial exams from July 26 to Aug. 9 or provide suitable alternative assessment tasks.
Schools will need to advise students of their chosen arrangements for the trial exams.
"I want to say categorically that students will have the opportunity to receive the HSC this year," NESA CEO Paul Martin said. "Students should continue to focus on their studies and prioritise looking after their wellbeing."
The exams are run independently by schools based on guidelines and form a substantial part of a student's final HSC mark.
Martin said the NESA's main concerns were for the HSC oral language exams scheduled for July 31 and dance exams that were due to start on Aug. 2.
"We will issue further advice about these exams mid-next week," Martin said. "At this stage, we are planning for the drama, music, and written exams and the marking of major works and projects to go ahead on schedule in a COVID safe way."
Greg Whitby, the executive director of the Catholic Education Diocese of Parramatta, said the move to delay the trials was sensible.
"This is a common-sense decision that is all about supporting the wellbeing and learning of the class of 2021," Whitby told Sydney Morning Herald. "I hope that decision-makers continue to consider the needs of these diligent and resilient young people."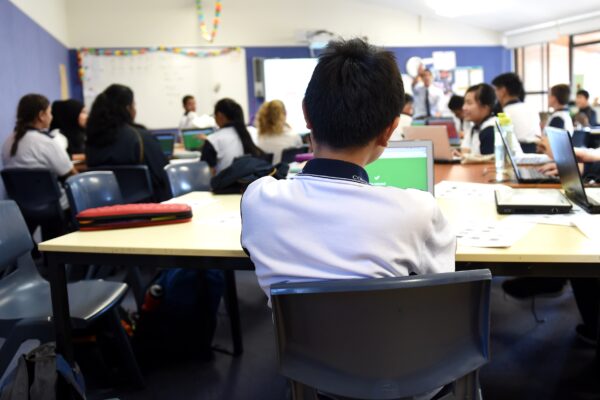 The NSW lockdown, which was initially planned for two weeks, has been extended until "at least July 30."
"We need to get down to as close to zero as possible," Premier Gladys Berejiklian said, referring to the COVID-19 community-acquired cases on Wednesday.
NSW Education Minister Sarah Mitchell had previously tried to reassure students and was confident that lockdown affected students would not be disadvantaged.
"To our HSC students, I say, please stay calm, focus on your studies and look after each other," Mitchell said.
Some schools have already announced that their trials would go ahead as planned while following health advice.
"All public schools in the Shoalhaven have not changed their plans and are moving ahead and following COVID safe practices," a spokesperson for the Department of Education said.
A delay in trials means students will have less time to prepare for HSC exams that are scheduled to begin on Oct. 12.