New South Wales (NSW) Premier Dominic Perrottet said the millions of rapid antigen tests (RATs) arriving over the week will be crucial to ensuring schools open the first day of the term.
"It is incredibly important to get schools back on day one," Perrottet told reporters on Tuesday. "That is the commitment of this government and we'll be doing so in a way that is safe for students, for parents, and for teachers."
"As the World Health Organisation says, schools should be the first to open and the last to close."
He said it was "incredibly important" for children's education, social, and mental health outcomes to return to school as soon as possible.
The NSW government has been working closely with the Victorian government on back-to-school plans, which will be presented to the National Cabinet on Thursday and announced to the public afterwards.
While the two state governments have been working to ensure schools open on the first day possible, Queensland and South Australia made the decision to keep their schools closed for a further two weeks, allowing time for more children and teachers to receive vaccination and booster shots.
"That is not an acceptable outcome in my perspective," Perrottet said.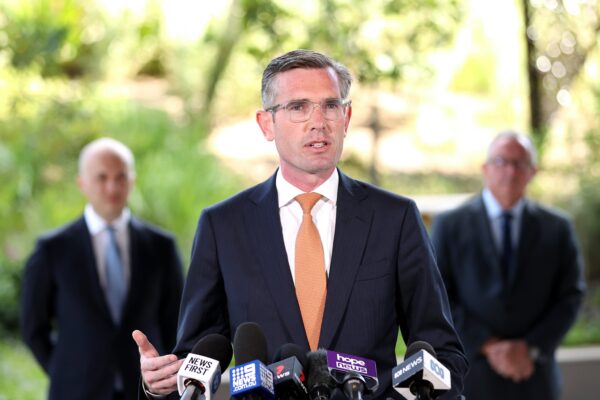 Perrottet acknowledged that there would be challenges with reopening schools, such as the isolation of COVID-19-positive teachers and kids, that will disrupt the learning in classrooms.
"But that is a better issue to be dealing with than having our schools closed," he said. "We've seen over this period of time certain students lose a quarter of their schooling because of lockdowns and because of not being able to access education. That is not a tenable position going forward."
The government has also been asking for the return of retired teachers and fast-tracking accreditation for final year university students to fill workplace gaps.
However, the Independent Education Union of Australia (IEUA) has criticised these calls and said they were angry that the premier made the announcement without consultation of school staff through their representative unions.
IEUA NSW Branch President Christine Wilkinson said many retired teachers were immunocompromised and at high-risk of severe illness if exposed to COVID-19 from children.
"It is especially concerning in the case of primary schools as countless young children have not yet received their vaccinations," she said.
IEUA NSW Branch Acting Secretary Michael Wright said there was a clear risk of undermining the teacher profession in the decision to fast-track accreditation for final year students.
"New teachers would be thrown in the deep end without support," he said.
As part of measures to ensure schools stay open, education staff is one of the groups required to receive a booster shot for COVID-19. The vaccination rollout for children aged 5 to 11 also began on Jan. 10.