The New South Wales (NSW) government has announced additional funding into the state's education system as students begin returning to classrooms.
The COVID-19 Intensive Learning Support Program will be extended to help any students who need help catching up, and funding will be invested into the indoor air quality in schools.
Premier Dominic Perrottet said following the positive reception and uptake of the learning program; the government would commit an additional $383 million to continue supporting students into next year.
"We know our students are resilient, but there's no doubt that 2021 has been a tough year, with many students learning from home for twice as long as last year," Perrottet said.
"Early insights from the ongoing evaluation of the program show that students are bouncing back thanks to the intensive tutoring delivered through the program, and we are committed to helping them do so again next year."
Treasurer Matt Kean said the program had exceeded its employment goal by providing more than 7,500 employment opportunities to educators around the state. He said the extension of the program would only further build on this success.
Education Minister Sarah Mitchell said the program that was introduced in Term 1 of this year has been highly effective at helping students get back on track.
"Principals and teachers I have spoken with over the last few months have been unanimous in their support for the program in meeting their individual school and student needs," Mitchell said.
"Our additional investment for 2022 will continue the focus on literacy and numeracy and enable us to strengthen the provision of online tuition, ensuring greater accessibility to meet student need."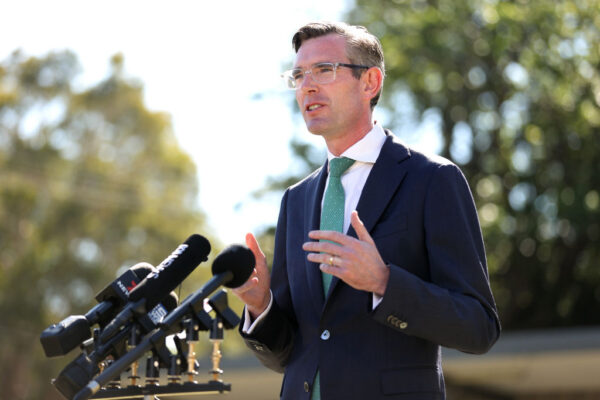 The state government will also invest $100 million into assuring the indoor air quality in classrooms. Perrottet said it was part of the government's commitment to keeping the community safe as the community adapts to living with COVID-19.
"The funding will enable us to support ongoing improvements to air quality in public schools, making schools some of the best ventilated spaces in the community," he said.
Works will include installing automatic fresh air ventilation systems, replacing windows, ceiling, and exhaust fans, and providing air purifiers where necessary.
Mitchell said it should give parents confidence when sending their children back to school.
"What this program does is leverage the insights from our comprehensive audit and expert advice to future-proof our learning spaces not just for COVID-19, but for bushfires and other air quality issues," she said.