Australia will begin rolling out the Novavax COVID-19 vaccine at select general practices, community pharmacies, and state clinics across the country for Australians aged 18 and over from Feb. 14, one week earlier than planned.
It is the first protein-based vaccine approved for Australians, allowing people who have allergies to certain ingredients used in approved vaccines or other issues to take an alternative option.
"Protein vaccines use a non-infectious protein component of the virus manufactured in a lab. After vaccination, immune cells recognise the vaccine protein as foreign and launch an immune response against it," Federal Health Minister Greg Hunt said in a statement.
While most people in Australia are already vaccinated, with 95 percent of people aged 12 and above having taken at least one dose, Hunt expects the arrival of Novavax will encourage that number to go higher.
"Despite high vaccination rates in Australia, there has been a demand for a protein-based formula," he said. "For some people, the arrival of Novavax will be the extra push they need to get their first jab and kick start their protection against COVID-19."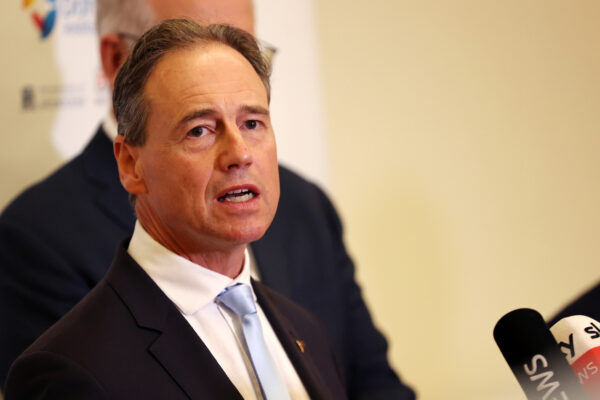 The first batch of the 51 million doses of Novavax purchased by the federal government arrived on Tuesday.
According to trial data, Novavax has a vaccine efficacy of 90.4 percent in adults aged 18 and over. The most commonly observed adverse effects were headache, myalgia, fatigue, and malaise.
Novavax also announced that its vaccine showed 82 percent efficacy against the Delta variant in 12- to 17-year-olds, according to new clinical trial data involving 2,200 adolescents across the United States.
"We are encouraged by the results in this adolescent population given the ongoing need for alternative vaccine options for COVID-19," Novavax Chief Medical Officer Filip Dubovsky said. "We believe the Novavax vaccine offers a differentiated technology and option for this younger population given its established protein-based technology already used in other vaccines, and the positive responses demonstrated against variants."
Meanwhile, the Australian Technical Advisory Group on Immunisation has updated its guidance for vaccination status.
ATAGI moved away from the term "fully vaccinated," with the new rules saying Australians aged 16 and over will now only be considered "up-to-date" with vaccinations once they receive a booster shot.
Novavax has not been approved for booster shots, but studies are currently underway in Australia.