The war in Ukraine is pushing European countries to rethink their reliance on Russian energy, with Germany looking to extend its use of coal to help wean itself off Russian gas and Denmark resuming construction of a pipeline linking Poland to Norwegian gas fields after a 33-month hiatus over environmental concerns.
Russia's invasion of Ukraine has triggered worries that Russian gas supplies to Europe could be cut, highlighting the need to diversify energy supplies and spurring European countries to action.
Denmark-based grid operator Energinet has announced its resuming construction of the Danish section of Baltic Pipe, which will connect Poland to Norwegian supplies of natural gas.
"We are very busy making up for the lost months, in order for us to finalise the project in time. Our contractors will add more manpower and machinery to the project, which will allow us to accelerate the pace of construction and finish as soon as possible," Søren Juul Larsen, project manager for Baltic Pipe Project at Energinet, said in a statement.
Energinet said it has obtained a new environmental permit and expects the pipeline to be partially operational from Oct. 1 this year and running at full capacity of up to 10 billion cubic meters from Jan. 1, 2023.
The pipeline aims to reduce Polish reliance on Russian gas, seen by Warsaw as an urgent imperative in light of Russia's aggression in Poland's close ally and neighbor Ukraine.
Poland now gets half of its 20 billion cubic meters of total annual gas consumption from Russia's energy giant Gazprom. The long-term contract between Poland and Gazprom expires at the end of this year and Warsaw doesn't plan on renewing it.
Construction of the pipeline was halted in 2019 after Danish regulators pulled its permit over concerns about the impact on protected mice and bat species.
"We are of course very committed to protecting nature and wildlife during the construction of Baltic Pipe," Larsen said, adding that the new permit features added protections for wildlife and describes in detail precautions that Energinet must take to protect protected species during construction.
Energinet's Polish partner Gaz-System said it's on track to finalize construction of Baltic Pipe components in Poland to allow gas to start flowing from Norway by Oct. 1, 2022.
The resumption of construction highlights a renewed urgency on the part of European countries to become less dependent on Russian energy supplies.
Germany has seen a major pivot in policy in response to Russia's invasion of Ukraine, announcing a massive boost in defense spending, freezing certification of Nord Stream 2, and moving forward with plans to build two new liquefied natural gas terminals to import more of the fuel from countries like the United States.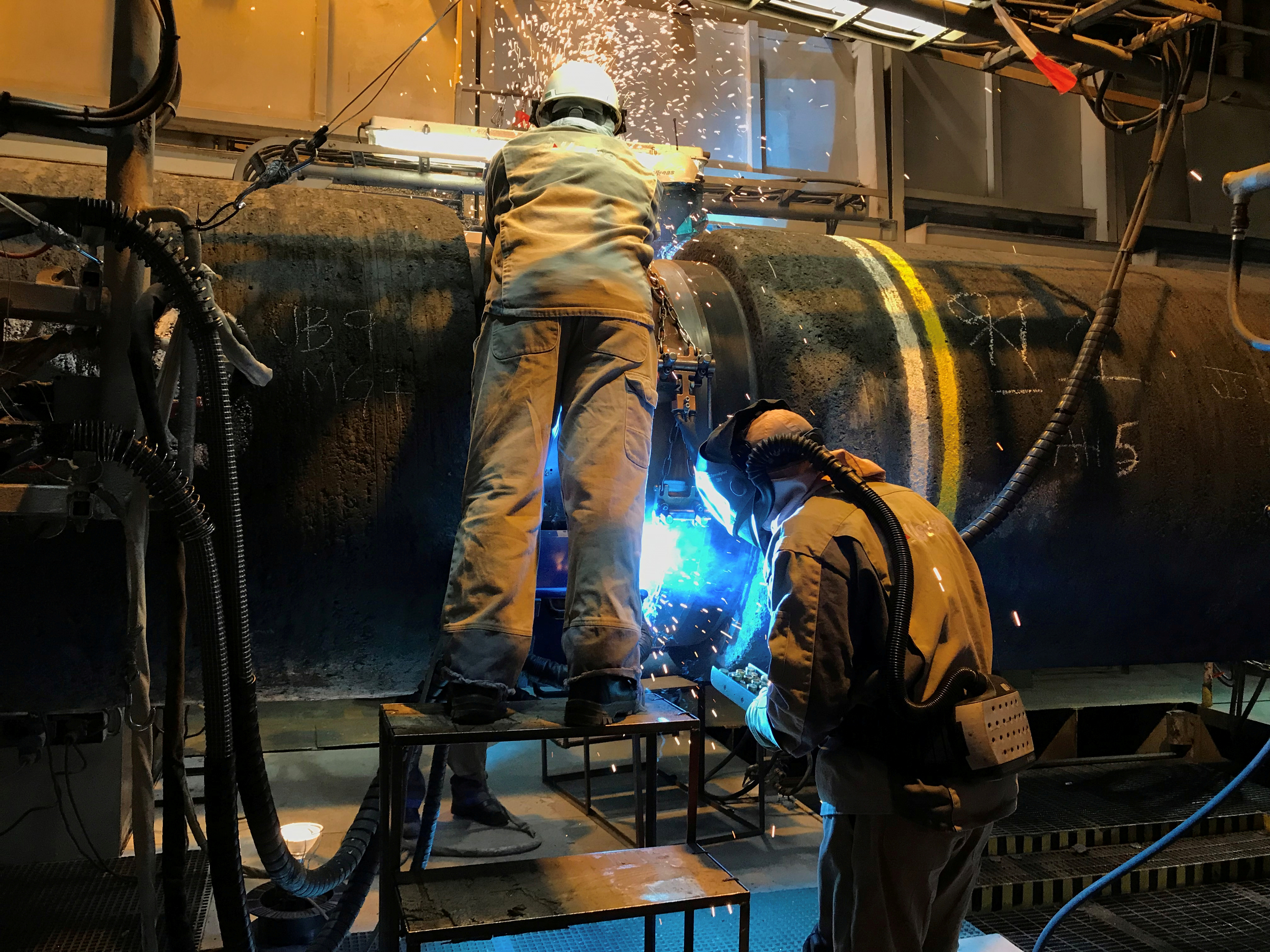 Berlin is also looking to extend the use of coal as Germany tries to wean itself off Russian natural gas.
Germany's coal plants could stay in operation beyond 2030, the current deadline for ending coal, according to Robert Habeck, Germany's minister for economy and energy.
"Strengthening our energy sovereignty strengthens our security," Habeck said on Monday ahead of talks with European Union counterparts. "Therefore, we must first overcome the high dependence on Russian imports of fossil fuels—a warmonger is not a reliable partner."
Russia supplies around 35 percent of Germany's crude oil, 55 percent of its natural gas, and half its coal.
The numbers are similar for all of the European Union, with Russia supplying around 27 percent of the bloc's crude oil, 41 percent of its natural gas, and 46.7 percent of its coal.
The Ukraine crisis is also leading to more calls to boost U.S. fossil fuel production, both to strengthen America's energy security and that of its European allies.