North Korea threatened to send troops into the demilitarized zone that separates South and North Korea, coming a day after the communist regime blew up a liaison office that served as a mission between the two countries.
Over the past week, North Korean officials, led by Kim Yo Jong, the sister of North Korean dictator Kim Jong Un, has vented about defectors sending leaflets across the border into the tightly-controlled country.
Now, the office of South Korean President Moon Jae-in condemned Kim for her "rude and senseless" criticism of Moon and warned that it won't tolerate any more provocations.
"It is a senseless act to disparage (Moon's speech earlier this week) in a very rude tone without understanding its purpose at all," Yoon Do-han, Cheong Wa Dae's senior secretary for public communication, said via the Yonhap News Agency.
Kim, who is believed to be the daughter of former leader Kim Jong Il, criticized Moon after he said North Korea should not go back on deals made during a 2018 summit.
"We won't tolerate any more of North Korea's indiscreet rhetoric and act," which "fundamentally harm" mutual trust between the two countries, Yoon said, adding that Pyongyang should show "basic etiquette" and not act in an "unprecedentedly unreasonable" way.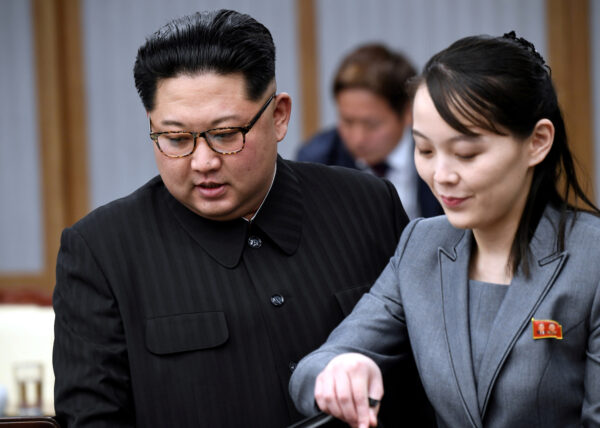 After the building was demolished, Pyongyang suggested that it is not finished with its provocations, threatening to send military forces to the border areas that were demilitarized for years.
North Korea's General Staff said military units will be deployed to the Diamond Mountain resort and the Kaesong industrial complex, both just north of the heavily fortified border. The two sites, built with South Korean financing, have been closed for years due to inter-Korean disputes and U.S.-led sanctions.

The North also said it will resume military exercises, reestablish guard posts and boost military readiness in border areas as well as open front-line sites for flying propaganda balloons toward South Korea. Those steps would reverse agreements reached between the Koreas in September 2018 aimed at lowering military tensions along the border.
The state-run propaganda outlet, the Korean Central News Agency, on Wednesday said that recent actions were taken to retaliate for South Korea's failure to prevent activists from floating propaganda leaflets across the border.
The Associated Press contributed to this report.