North and South Korea will sit down for high-level talks next week in what optimistic observers hope could be a turning point in the current standoff.
While some experts believe Pyongyang is making a genuine effort at diplomacy, others say the North Korean regime is simply changing tactics. They hold that Pyongyang intends to leverage its newfound nuclear and ballistic missile capabilities to push for economic concessions while trying to drive a wedge between Seoul and Washington.
The talks will center on Pyongyang possibly sending its figure skating pair to participate in PyeongChang Winter Olympics in South Korea from Feb. 9-25.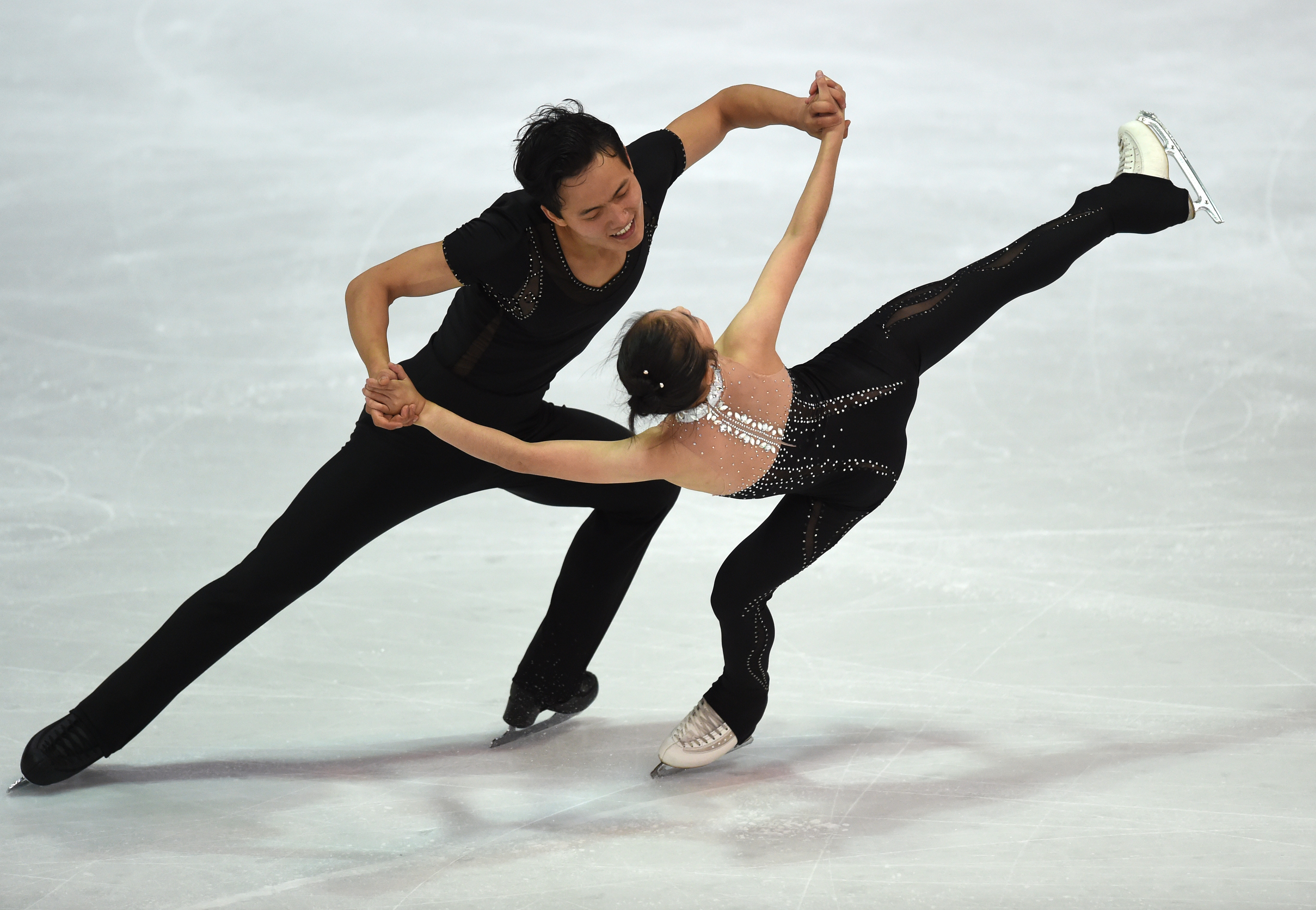 South Korea hopes that these limited talks could open the door to a broader dialogue.
North Korean leader Kim Jong Un signaled he wanted to open lines of communication during his New Year's address, saying his regime would open its doors to anyone from South Korea interested in " dialogue, contact and travel, if they sincerely wish national concord and unity."
He also wished the upcoming games success and said the regime was willing to send its delegation.
South Korea eagerly responded on Tuesday, proposing talks that the North agreed to the next day by firing up a special hotline that had sat silent and unused for two years. The two sides spoke twice Wednesday and are now preparing for face-to-face talks.
Those talks will happen this Tuesday at the truce village of Panmunjom, according to South Korea's Ministry of Unification.
"The main agenda items will include how to improve the two Koreas' relations including (the North's participation in) the Winter Games," Baik Tae-hyun, a ministry spokesman, told reporters, according to Yonhap News.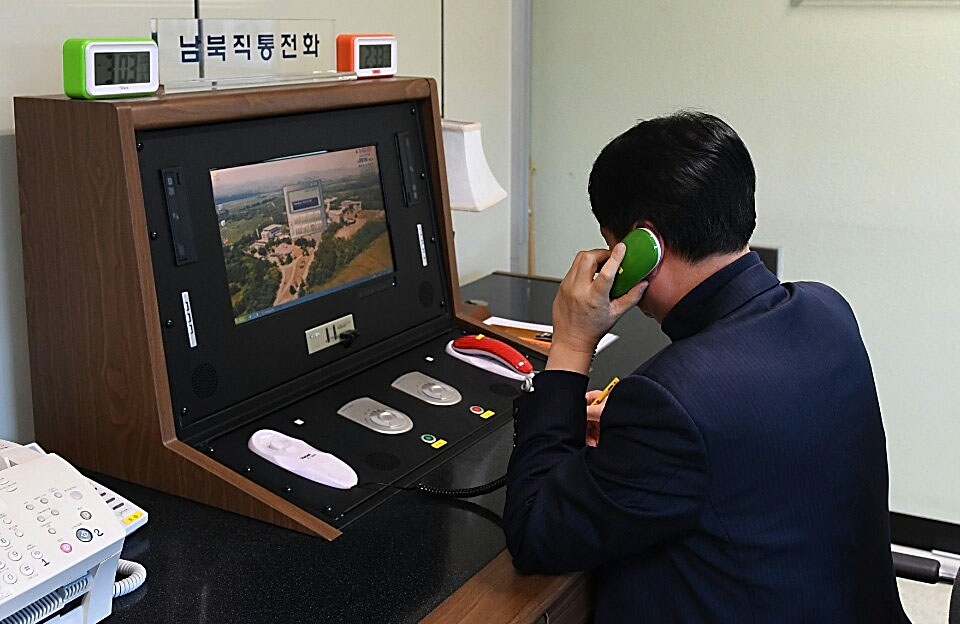 The talks come shortly after new U.N. sanctions further ratcheted up pressure on North Korea with tighter caps on petroleum exports to North Korea and restrictions on countries using North Korean laborers, a key source of revenue for the regime.
China has agreed to honor the sanctions.
The announcement for the talks also comes immediately after South Korea and the United States announced a pause in military exercises during the upcoming games.
U.S. ambassador to the United Nations Nikki Haley sounded caution on the talks in comments to reporters in Seoul on Monday.
"North Korea can talk to anyone they want, but the U.S. is not going to recognize it or acknowledge it until they agree to ban the nuclear weapons that they have," she said.
Meanwhile, U.S. State Department spokeswoman Heather Nauert said on Jan. 2 that North Korea might be trying to drive a wedge between the United States and South Korea, something that would not work, she added.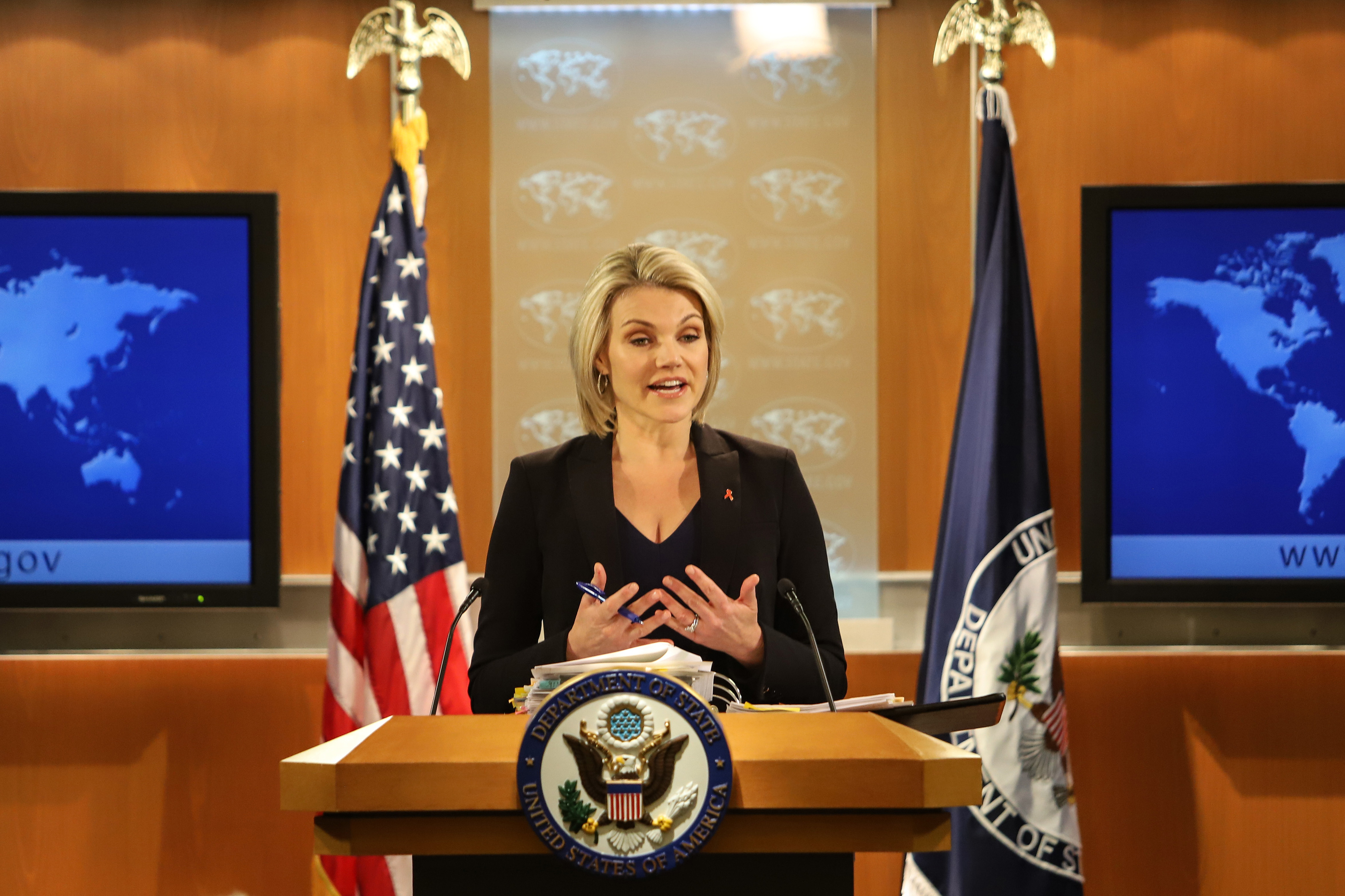 "I can assure you that that will not happen, that will not occur. We are very skeptical of Kim Jong Un's sincerity in sitting down and having talks," she said. "Our policy hasn't changed, the South Koreans' policy has not changed, that we both support a denuclearized Korean Peninsula." 
Two days later, Nauert added that the upcoming talks would be largely limited to discussing North Korea's participation in the upcoming Olympics, and that South Korea wasn't going to go beyond that topic.
"We are closely linked up with the Republic of Korea," she said. "This is not something where the Republic of Korea is going to go off freelancing."
While skeptics believe Kim is using talks to achieve tactical goals, such as securing time to develop his weapons program or a more permanent pause in joint South Korea-U.S. military drills, experts writing for 38 North believe Kim is seriously seeking diplomacy.
They say the fact that the call for talks was announced by Kim, detailed by his chairman of the Committee for the Peaceful Reunification of the Country, and made directly to the South's President Moon Jae-in indicate that North Korea truly wants dialogue.
"This is the 'gold standard' when it comes to North Korean initiatives. It is very serious," wrote the two authors of the post.
But there is reason to suspect North Korea will want no more than entry to the Olympics and formal acknowledgment of its nuclear arsenal.
In the same New Years speech where Kim announced his hopes for renewed ties with South Korea, he also pledged to deepen his regime's nuclear stockpile and warned "The United States should know that the button for nuclear weapons is on my table."
Recommended Video:
Melania Trump's First Year as First Lady