For months, President Donald Trump has been calling on the North Korean regime to abandon its nuclear weapons program. It appears now that North Korea has got the message.
North Korean state media reported on Tuesday that it has observed the U.S. military "running into top gear."
In addition to pursuing a diplomatic solution, Trump is also using economic sanctions and the threat of military force to put pressure on Pyongyang.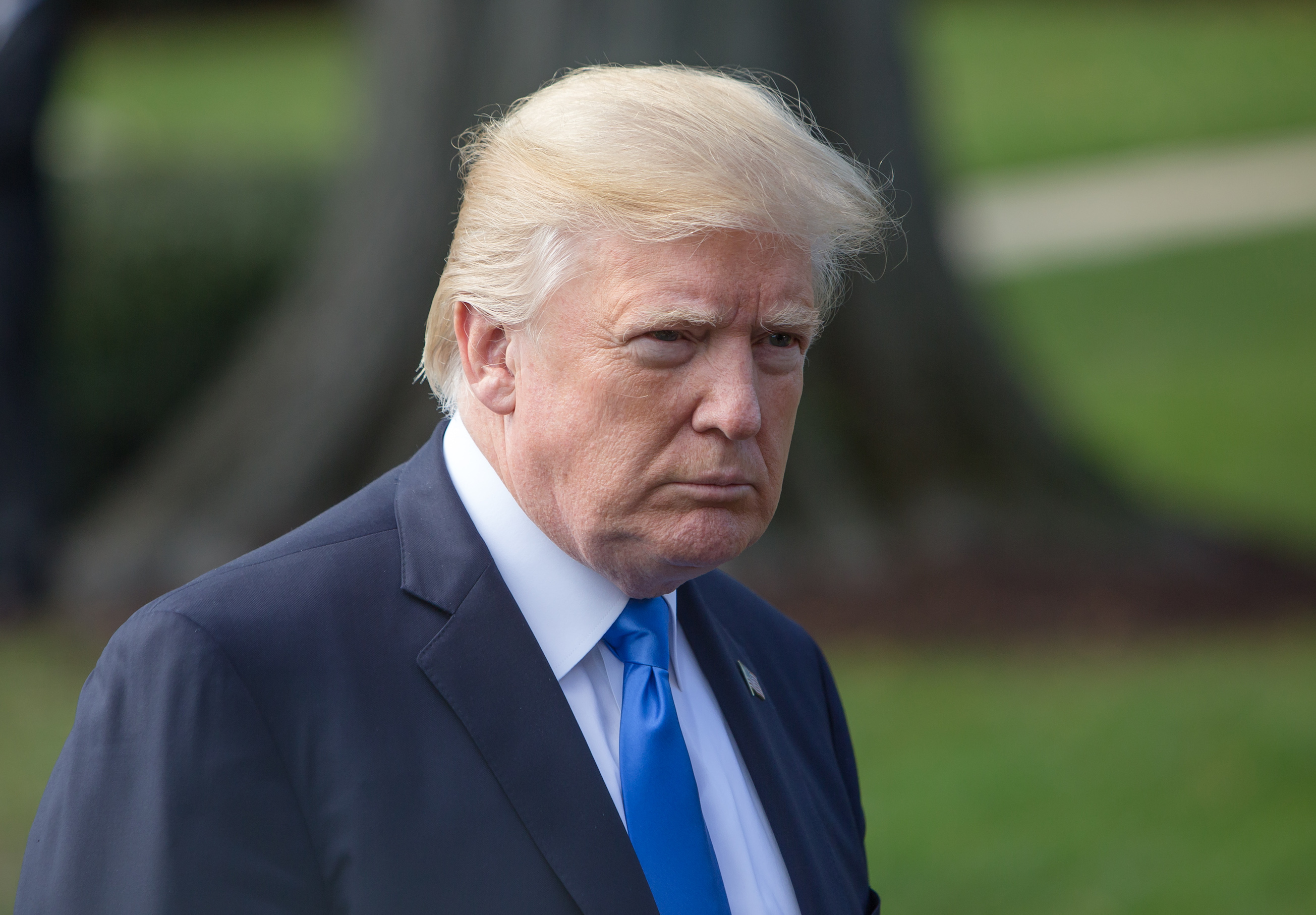 Just this week, U.S. Pacific Command announced it has added two more aircraft carriers and their accompanying strike groups to the 7th
Fleet.
This is adding to already substantial forces near the Korean Peninsula. It also announced the deployment of F-35 fighter jets to Japan.
"The U.S. strategic assets including nuclear strategic bomber, nuclear carrier and submarine are flooding into the Korean peninsula and war games are staged incessantly," North Korea's state media reported.
North Korea's state media also seems to think it is just a matter of time before the United States will carry out a strike against the communist regime.
"Now the Korean peninsula situation is teetering on the edge of nuclear war," it said.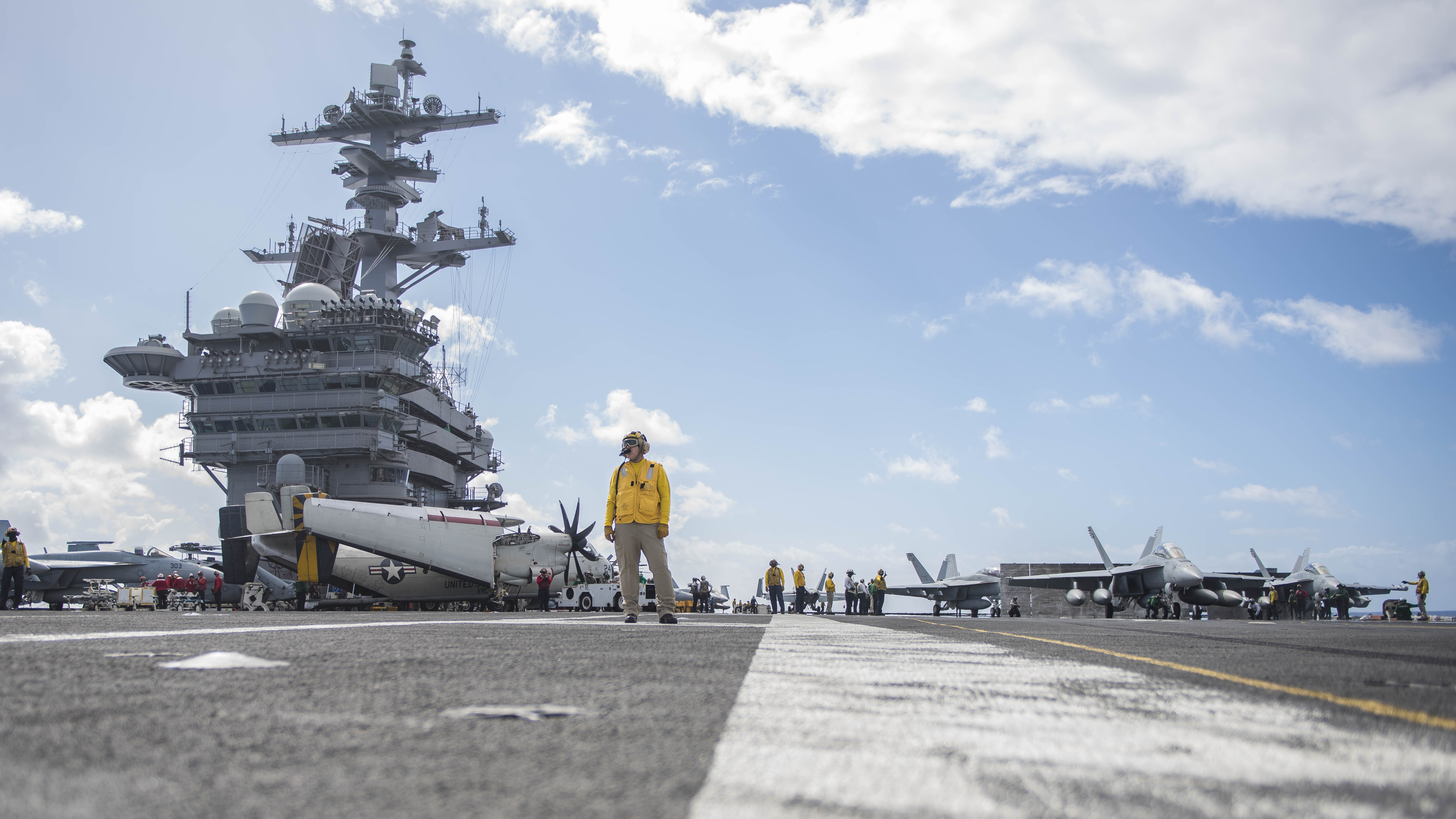 While North Korea has for years called for war with its adversaries, the question now is whether it will be willing to abandon its nuclear weapons program to avert an actual war.
The U.S. military is far superior to North Korea's. And while North Korea has threatened to strike the United States, as well as allies Japan and South Korea, with nuclear weapons, experts believe it lacks the capability to successfully deliver a nuclear warhead on a ballistic missile.
However, the military and intelligence community believe that North Korea might just be months away from solving the final engineering challenges that would allow it to do so.
Preparations for military options have been well underway. Trump has had several meetings with senior military leaders in recent weeks.
The Air Force announced last week that the munitions at its base in Guam, which is home to B1-B strategic bombers, have been completely restocked to a level 10 percent higher than last year.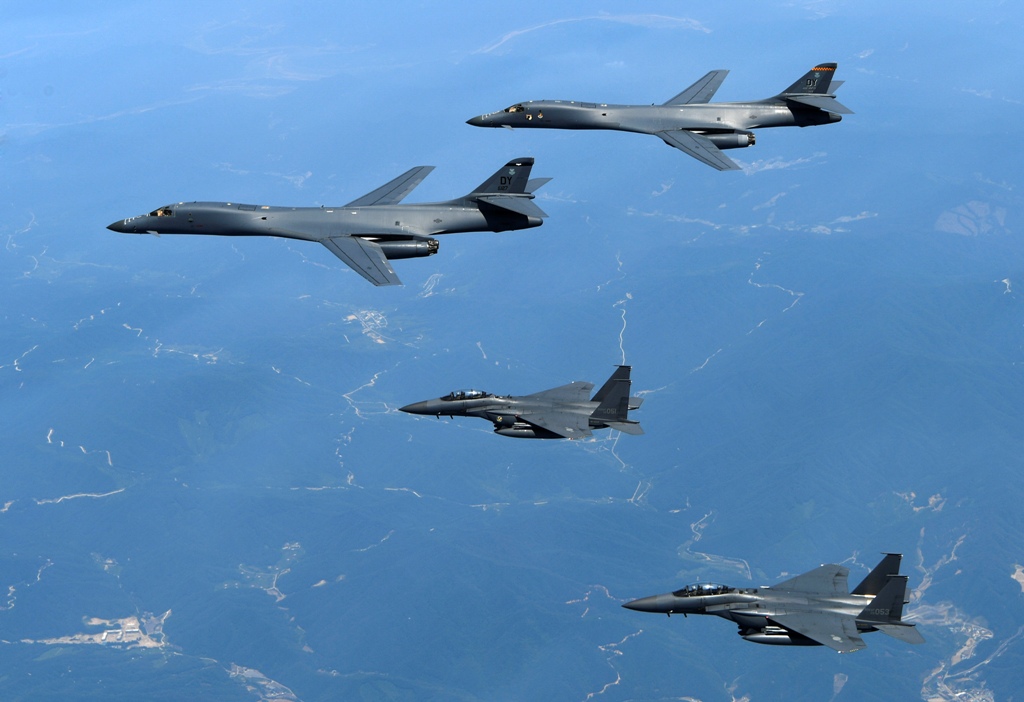 "The inbound munitions ensure required assets are available in theater to support national objectives," said Maj. Erik Schmid, 36th Munitions Squadron commander, in a statement released on Oct. 18.
Decades of diplomatic talks with North Korea have been unable to solve the threat of North Korea developing nuclear weapons. An agreement reached between the Clinton administration and the Kim regime in 1994, which provided North Korea with financial aid as well as two light-water nuclear reactors in exchange for an end to its nuclear weapons program, was later broken by the North.
By 2006 North Korea conducted its first underground nuclear test. It has conducted five more since then, the most recent one in early September.
In response to the latest nuclear test, the U.N. Security Council voted unanimously to adopt new sanctions on North Korea, restricting its natural gas and oil supplies and limiting its ability to export.
Secretary of State Rex Tillerson said on Oct. 15 that Trump had instructed him to seek a diplomatic solution and that he would continue to try to talk with North Korea "until the first bomb drops."
"I think he does want to be clear with Kim Jong Un, that regime in North Korea, that he has military preparations ready to go," Tillerson told CNN.
"But be clear, the president has also made clear to me that he wants this solved diplomatically. He is not seeking to go to war."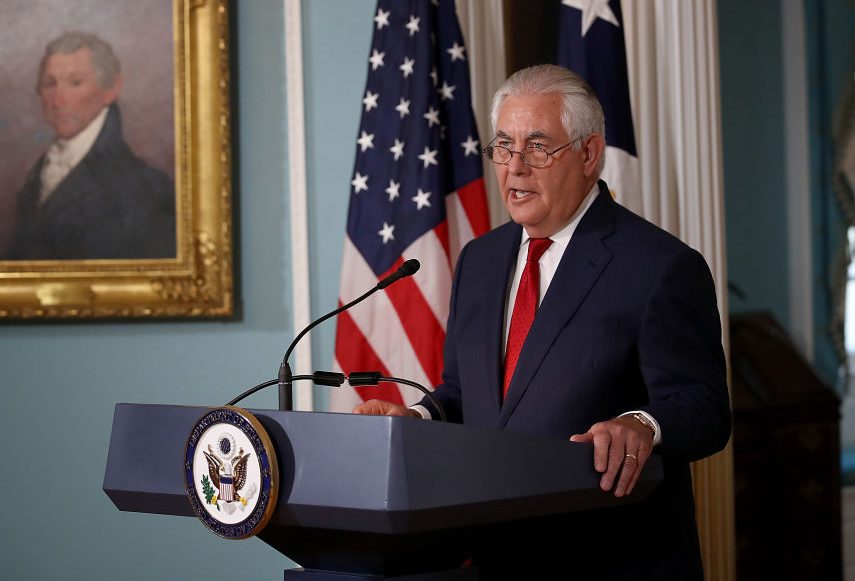 So far North Korea has not been willing to negotiate the abandoning of its nuclear weapons program.
In addition to the United States deploying military assets into the Korean Peninsula region, South Korea and Japan have also been preparing militarily.
The two countries have been conducting joint military drills with the United States in recent weeks and have been increasing their missile defense systems.
Defense Secretary Jim Mattis warned earlier this year that an armed conflict with North Korea would be "probably the worst kind of fighting in most people's lifetime."
Since then, Mattis has instructed the U.S. military to "be ready" for such a conflict and has said that while the United States does not seek to attack North Korea, it has several options available for the "total annihilation" of the country.
Those comments were echoed by President Trump when he said before the U.N. General Assembly in September that the United States could "totally destroy" North Korea if it was forced to defend itself or its allies.