The North Korean regime is increasingly worried about upgrades being made to Japan's military, as well as potential changes to the country's national defense guidelines.
Since its surrender in World War II, Japan has only maintained a defensive military force.
However, with increased threats from North Korea—which has threatened multiple times in recent months to attack Japan with a nuclear weapon—Prime Minister Shinzo Abe said that the current situation will be reassessed.
Abe is expected to accelerate a debate on reviewing Japan's national defense guidelines in early 2018.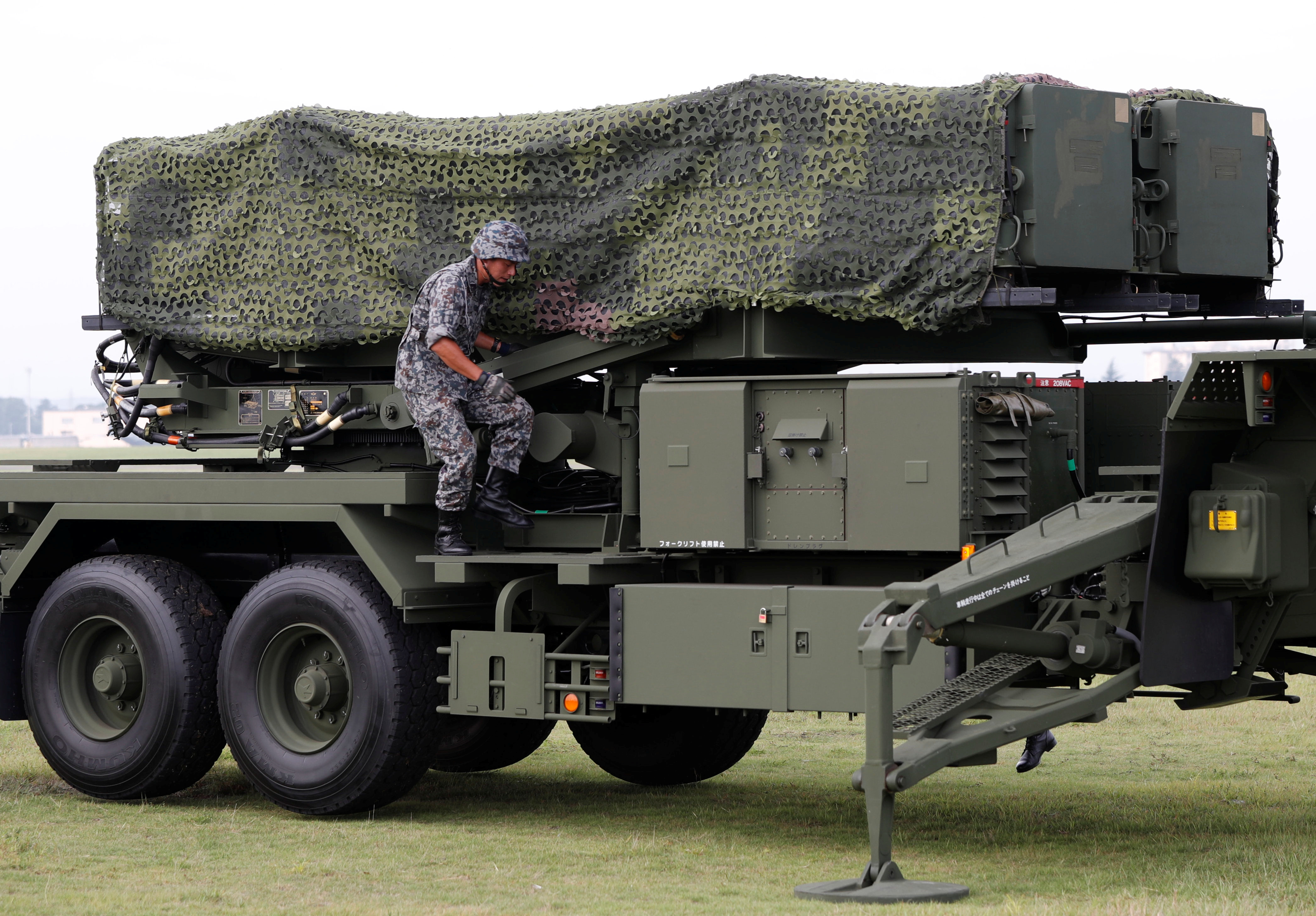 Its previous defense guidelines were set in 2013 and were meant to last a decade before the next review, but that could change given the current threat from North Korea.
The North Korean regime raised concern in its state media about Japan conducting its military review earlier than the once-in-10-year schedule.
The regime is worried that Japan would increase its "purchase of American arms" and enhance "Japan-U.S. cooperation."
Last month the North Korean regime fired an intercontinental ballistic missile into outer space after which it was able to re-enter the atmosphere, landing in the waters of Japan.
Over the past year, Japan has already seen significant increases to its military—enough to make the regime in Pyongyang worried.
In June, Japan produced its first F-35 fighter, assembled at a Mitsubishi Heavy Industries factory in Toyoyama, with technical assistance from Lockheed Martin.

By November, the United States had deployed 16 F-35 fighter jets to Japan.
Japan is currently exploring whether to change its largest warship equipped with a flat flight deck into a carrier for the F-35 fighter jets.
Because of the F-35's ability to take off and land vertically, the helicopter carrier could be converted into an aircraft carrier.
Japanese Prime Minister Abe has developed a close relationship with President Donald Trump, and Japan has participated in a number of military drills in the region in recent months.
Following a two-day visit by Trump to Japan in November, Japan announced that it would issue a new set of sanctions on North Korean individuals and organizations.

"The North Korean missile and nuclear issue is a pressing threat unseen before," said Chief Cabinet Secretary Yoshihide Suga at the time. "Its provocative actions, in which it has ignored the severe warnings of international society, are totally unacceptable."
Suga said the move was taken in the wake of Trump's visit as a way of demonstrating the determination of the two nations to stand together and increase pressure on Pyongyang.
In Japan, President Trump reiterated the United States' commitment to work with Japan and South Korea against the North Korean threat.
Trump said that Japan will be buying a lot more U.S. military equipment. He said this will, on the one hand, help them keep safe with the most advanced equipment in the world, and on the other hand, help reduce the trade deficit the United States has with Japan and create jobs in America.
Melania Trump's First Year as First Lady