In an unusual move for the North Korean regime, it raised concerns about the U.S. moving more strategic military assets into the region.
For months the North Korean regime has threatened to attack the U.S. mainland as well as Japan and South Korea with nuclear weapons.
But after President Donald Trump's forceful response, including a threat to use military force if needed, the regime in Pyongyang appears increasingly worried about the potential of an armed conflict.
A commentary published by the Korean Central News Agency on Friday talks about the "danger of the U.S. move to send its strategic assets towards the Korean peninsula."
The U.S. military has sharply increased its assets in the region.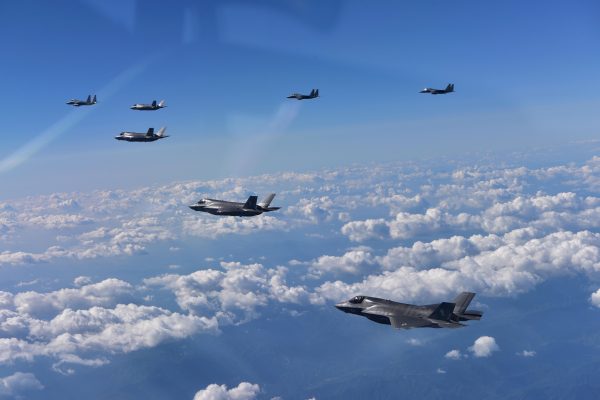 Just last week the U.S. Marine Corps announced it had finished deploying a squadron of the highly advanced F-35B fighter jets to Japan.
The fighter jets use a "unique combination of stealth, cutting-edge radar and sensor technology, and electronic warfare systems," according to the U.S. Marine Corps.
The U.S. also deployed three Aircraft carriers and accompanying strike groups to the Western Pacific. One of the carriers, the USS Nimitz, is now on its way back to its homeport in Bremerton, Washington, after participating in massive naval drills.
The North Korean regime said in the commentary that the U.S. strategic assets had gotten increasingly "dangerous in the estimation of its round, size and content than before."
"No one can vouch that the U.S. moves will not lead to a preemptive nuclear attack and total war against the DPRK any moment," it said.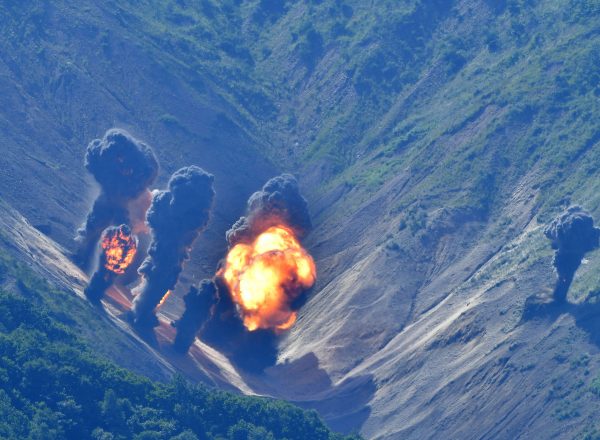 A viable military threat has been a key part of Trump's strategy in dealing with North Korea. Trump has demanded the complete denuclearization of the Korean Peninsula, which he hopes to achieve through talks with the regime.
However, pointing to decades of failed attempts by previous U.S. administrations to reach such an agreement, Trump is using the threat of military force to get North Korea to the negotiating table.
And while North Korea has not shown a willingness yet to negotiate its nuclear program, the regime has not launched a ballistic missile since September 15, after having conducted over 80 such tests since 2011.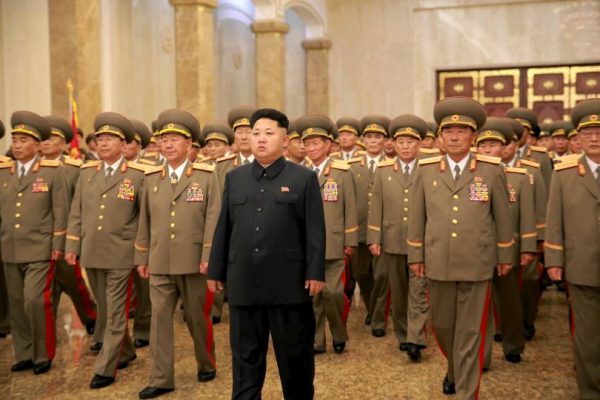 Trump has also vowed to improve America's military. Defense Secretary James Mattis testified before congress in June that the sequestration of the military had done more harm to the military than its enemies.
"No enemy in the field has done more to harm the combat readiness of our military than sequestration," Mattis said.
Under pressure from Trump, the House passed a nearly $700 billion defense authorization bill on Nov. 14.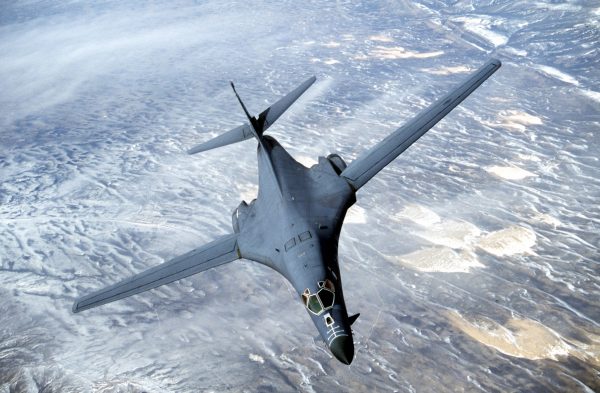 The U.S. has also stepped up its military drills in the region. Earlier this month, the US Air Force flew two B-1B supersonic bombers, accompanied by South Korean fighter jets, over the Korean peninsula.
Speaking in South Korea on Nov. 8, Trump sent a personal message to North Korean dictator Kim Jong Un, offering his country a better way forward.
"North Korea is not the paradise your grandfather envisioned. It is a hell that no person deserves," Trumps said.
"Yet, despite every crime you have committed against God and man, we're ready to offer, and we will do that—we will offer a path to a much better future."
Trump said that the first steps North Korea would need to take towards a better future is to stop its development of ballistic missiles and to completely denuclearize.
If you enjoyed reading this article, please support our independent journalism by sharing it on social media. Thank you!