North Korea confirmed the launch of four missiles this week, which involved an upgraded long-range cruise missile system and a surface-to-surface tactical guided missile, state-run media reported on Friday.
Two long-range cruise missiles were launched over the East Sea of Korea—also known as the Sea of Japan—on Tuesday, hitting a target island 1,800 kilometers (1,118 miles) away, state media Korean Central News Agency (KCNA) said in its report.
KCNA also noted that Pyongyang launched two tactical guided missiles on Thursday to assess the "explosive power of the conventional warhead" of a tactical guided missile.
South Korea's Joint Chiefs of Staff earlier reported that two ballistic missiles were launched from Pyongyang's Hamhung city on Thursday and traveled about 190 kilometers (118 miles) to a maximum altitude of 20 kilometers (12 miles). It also detected the two cruise missiles launched off the east coast of Korea on Tuesday.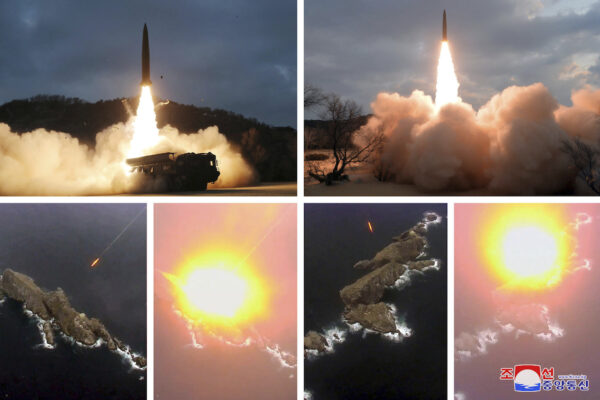 North Korean leader Kim Jong-un reportedly visited a munitions factory that produces the country's "major weapon system," KCNA said in a separate report on Friday, without specifying the date or location of the factory.
The report claims that Kim lauded the factory for its "collective innovation and improvement in the production of major weapons," and emphasized the factory's critical role in modernizing the national defense sector.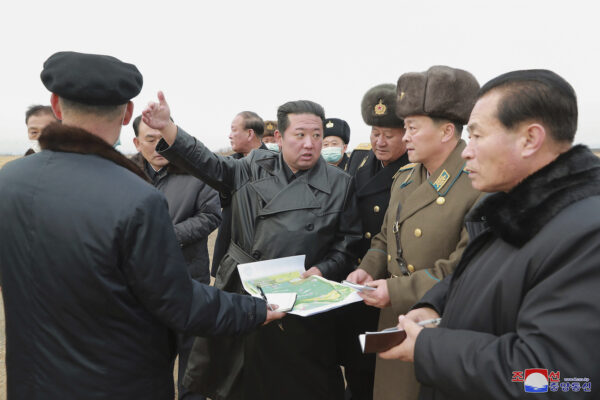 Pyongyang has conducted six missile tests this month, including the recent two launches. Two of its previous missile tests on Jan. 5 and Jan. 11 involved hypersonic missiles, one of which was described as having "superb maneuverability."
The U.S. ambassador, Linda Thomas-Greenfield, issued a joint statement on Jan. 20 on behalf of eight countries—the United States, Albania, Brazil, France, Ireland, Japan, United Arab Emirates, and the United Kingdom–urging the Security Council to be unified in condemning Pyongyang's "unlawful behavior."
They called on the council committee to support the U.N. sanctions against those who aid North Korea's weapons programs, warning that failing to do so would be tantamount to giving Pyongyang "a blank check."
Mark Lambert, deputy assistant secretary of state for Japan and Korea, said that Washington has made it "very clear" to Pyongyang that it holds "no reservations" regarding denuclearization talks.
"We have to have a serious discussion about the denuclearization of North Korea, and if North Korea is willing to do that, all sorts of promising things can happen," Lambert said on Wednesday, Yonhap News Agency reported.
The Biden administration has said it is open to a dialogue with North Korea at any time without preconditions, but the authoritarian state accused Washington of having "hostile policies" such as military drills and sanctions that it must withdraw against Pyongyang before any talks can resume.