RALEIGH, N.C.—Thick forests, clear skies, and acres upon acres of luscious farmland are abundant in the towns surrounding Raleigh, North Carolina. Farmers here say their lives haven't been hit too hard by the pandemic, and they're not too worried about it, either.
What they have expressed concern with, however, is mail-in voting.
The Epoch Times spoke to a dozen local farmers in and around the state's capital, including some who work in the agritainment industry, which includes farm-based entertainment such as cornfield mazes, berry-picking, etc.
In interviews, some of the topics that farmers mentioned were important to them included lowering drug prices, lowering taxes, adding conservative judges, ensuring law and order, and "America First" policies that help the economy.
Most lean toward President Donald Trump, citing the billions in aid provided directly to farmers each year. A few didn't explicitly say which candidate they would be supporting, indicating a wish to stay apolitical. Recently, an additional $13 billion in coronavirus relief was announced for farmers and ranchers.
Agriculture and agribusiness combined make up the primary industry in the state, with over 52,000 farms occupying 8.5 million acres of farmland, according to the National Association of State Departments of Agriculture. Of these farms, more than 1,600 are century farms, meaning they have had continuous family ownership for 100 years or more.
North Carolina is also the leading producer of sweet potatoes, tobacco, Christmas trees, hogs, turkeys, trout, strawberries, and pickling cucumbers.
Ronnie Fish, who owns and operates Ronnie's Berry Farm—a pick-your-own berry business that has been in his family for 150 years across three generations—said he feels Trump has benefited farmers.
Fish, who serves on the county board of the North Carolina Farm Bureau as well as the bureau's state board committee on agritourism, said he has talked to those who have dealt with the president personally, including the secretary of agriculture and the national president of the Farm Bureau.
"Trump is really for farmers. He says we need farmers," Fish told The Epoch Times. "He is doing everything he can to help; he knows all these tariffs hurt."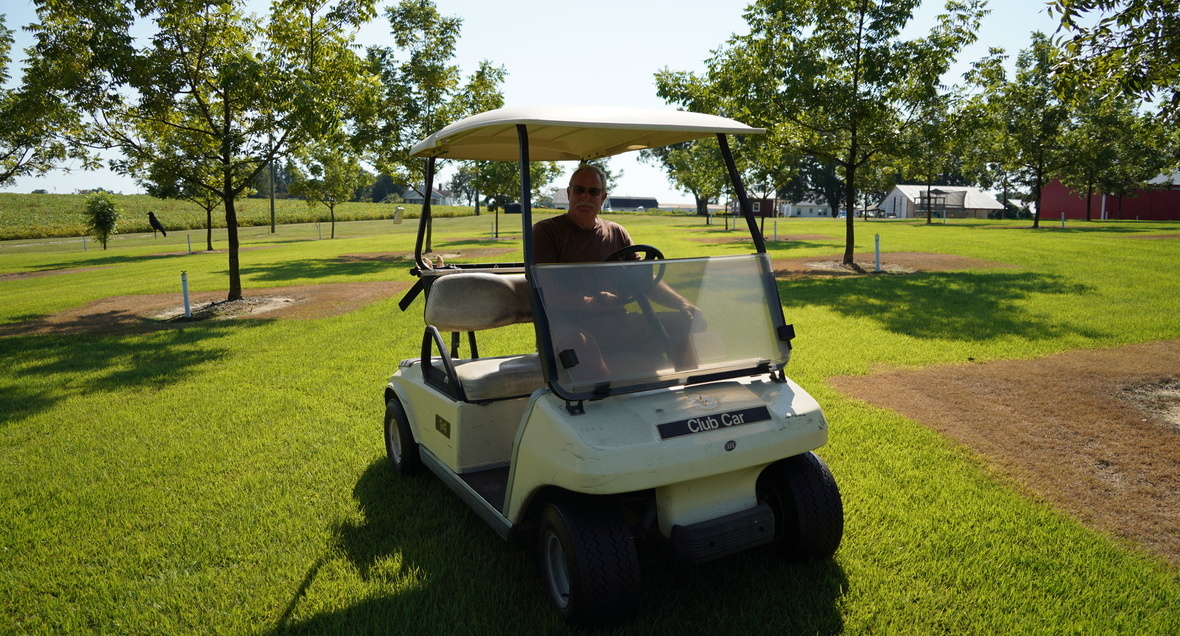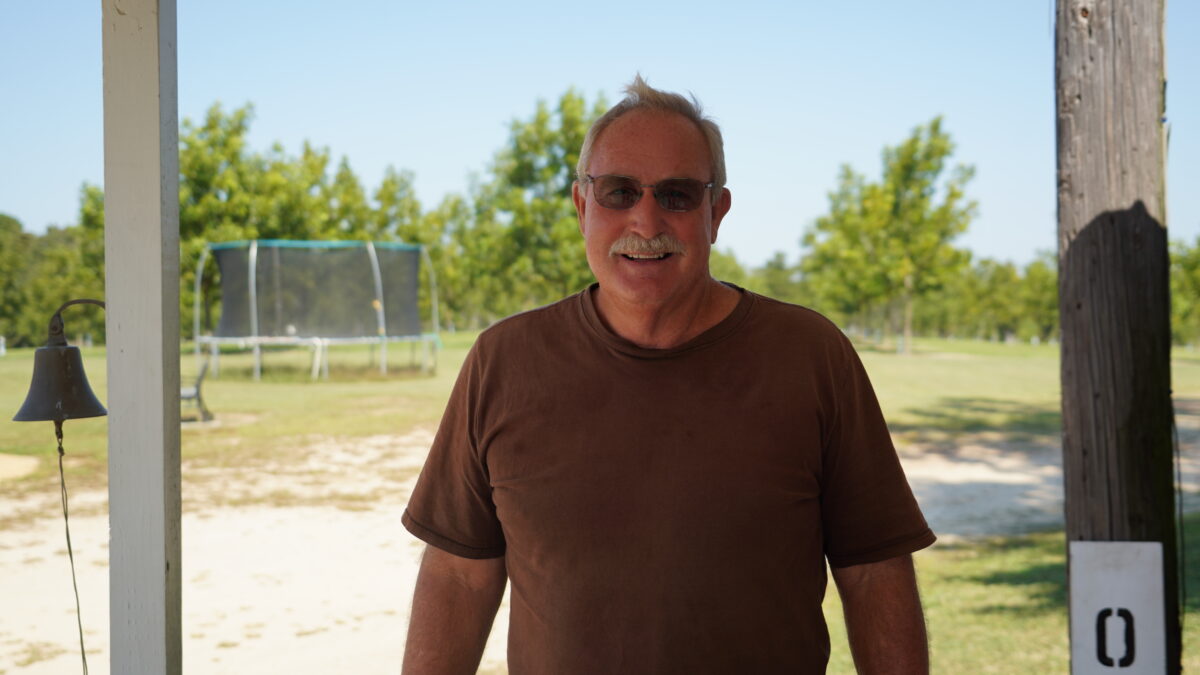 Most smaller farmers haven't been directly affected by the U.S.–China trade war, including Fish himself, who said they serve a more local, niche market and don't deal with any exports. The president's focus on the economy is the major reason that Fish supports him.
Fish runs his farm along with his wife and their two dogs. His three-acre, pick-your-own berry farm is nestled within his larger 30-acre property in the town of Angier.
While there have been over 231,000 positive cases of COVID-19 virus in the state and thousands have died, according to Oct. 11 data from the state's Department of Health and Human Services, the pandemic hasn't really affected his farming business, as he still gets customers and the produce is still growing.
In 2016, Trump won the state of North Carolina and its 15 electoral votes over then-Democratic candidate Hillary Clinton.
Recent polls appear to show Trump and Democratic nominee Joe Biden in a virtual toss-up in North Carolina, with one Reuters/Ipsos poll placing them both at 47 percent.
Like other farmers, Fish said he'll be voting in person because of concern about the integrity and security of the current mail-in voting system.
Mail-In Voting
The issue of voter fraud, which has gained more media attention in recent years, is a highly contentious issue that is largely divided along political-ideological lines.
In the past few weeks alone, mail-in voting mishaps or ballot issues have been reported in a number of states.
A former mail carrier in New Jersey was arrested for dumping mail, including almost 100 election ballots. In another instance, about 2,100 Los Angeles County voters received mail-in ballots without a way to vote for president. In yet another case, officials in Ohio said about 50,000 voters in Franklin County received incorrect absentee ballots in the mail. There have also been similar cases recently occurring in Virginia, California, and New Jersey.
It's become quite a concern for farmers in North Carolina.
At the Raleigh Farmers Market, a number of farmers and farm employees told The Epoch Times they would be voting in-person. The market is one of the key hubs in the area and is owned by the North Carolina government and operated by the state's Department of Agriculture and Consumer Services.
"[I'm] definitely voting in person," farmer Lynne Diehl told The Epoch Times at her stand on Oct. 6. "I'm praying that people will be honest. But I'm hearing things … where ballots have been found tossed to the side or in the bin—that concerns me.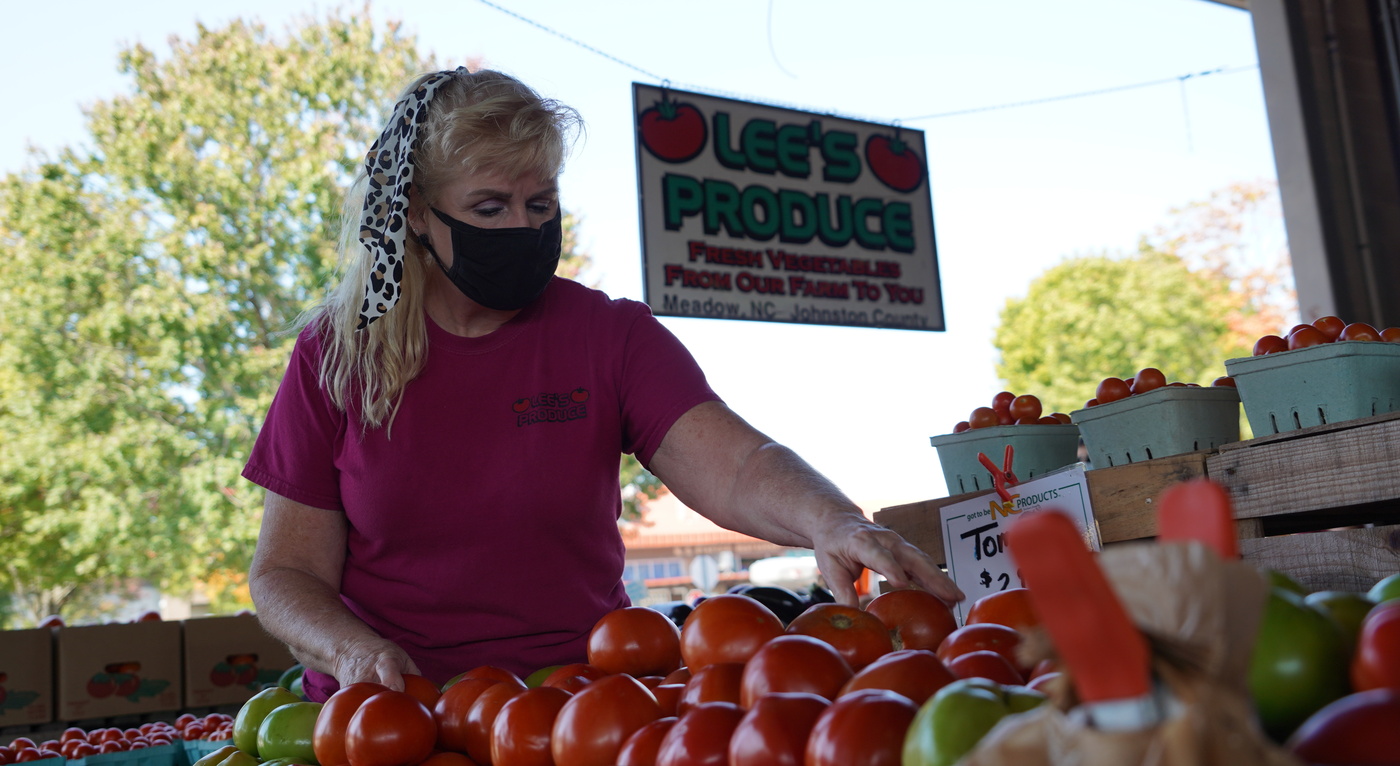 "I will go in person to make sure mine counts."
Diehl said she's voting for Trump because she has directly benefited from his policies, especially his economic ones.
"I see it in my paycheck, I see it in my 401(k)," she said.
"I work in the market, so I hear people saying how their relatives couldn't find a job. Now that manufacturing has been brought back, there are more jobs out there, and they were able to support themselves," Diehl added. "I see a lot of that."
Not one farmer The Epoch Times spoke to at the market said they would be voting by mail.
In early September, Trump said that voters in North Carolina could check on their mail-in vote by going to a polling place in person to check whether it's been tabulated. North Carolina allows any registered voter to request a ballot by mail.
In June, Attorney General William Barr reiterated his concerns over election security, saying that elections that are conducted predominately through vote-by-mail could open up "many occasions for fraud … that cannot be policed."
Barr's comments echo the president's stance on the issue.
Tammy Wodaoo, another farmer running a stand at the market, said she'll also be voting in person.
"There are a lot of issues with the mail these days that I don't think the public is aware of," Wodaoo told The Epoch Times. "They need to be smart about that."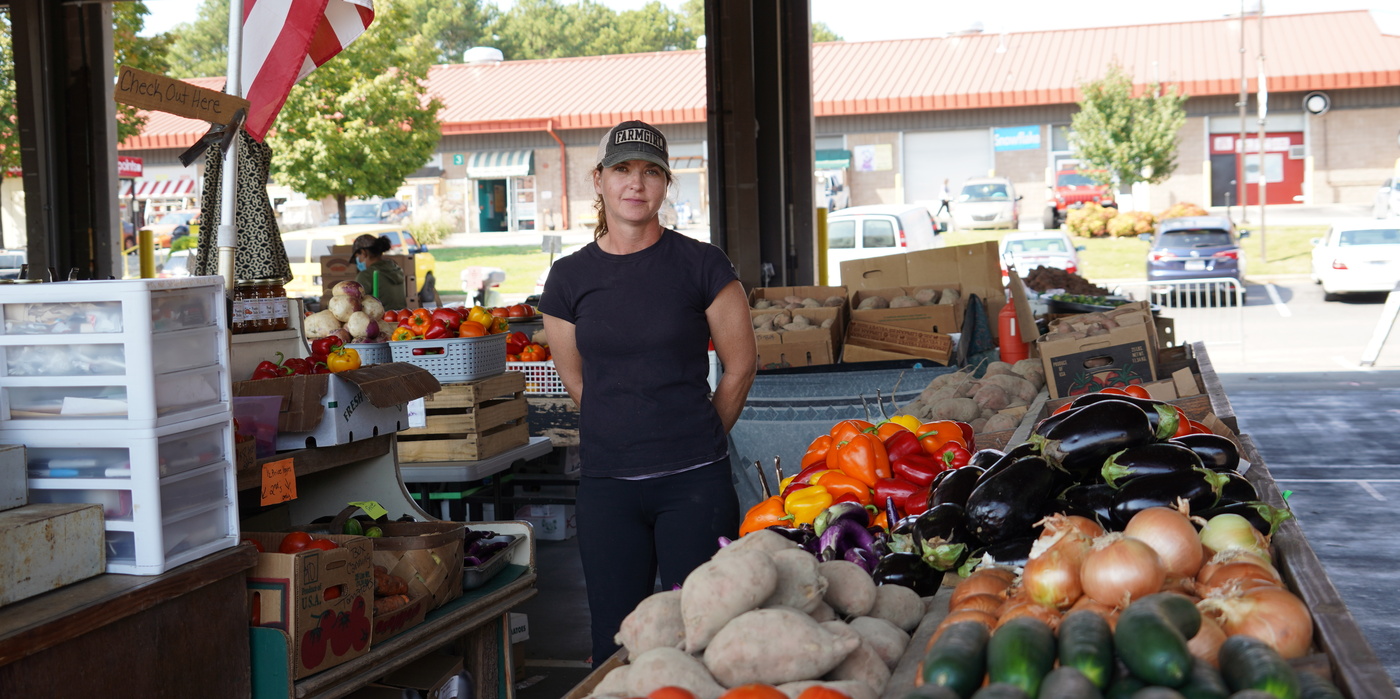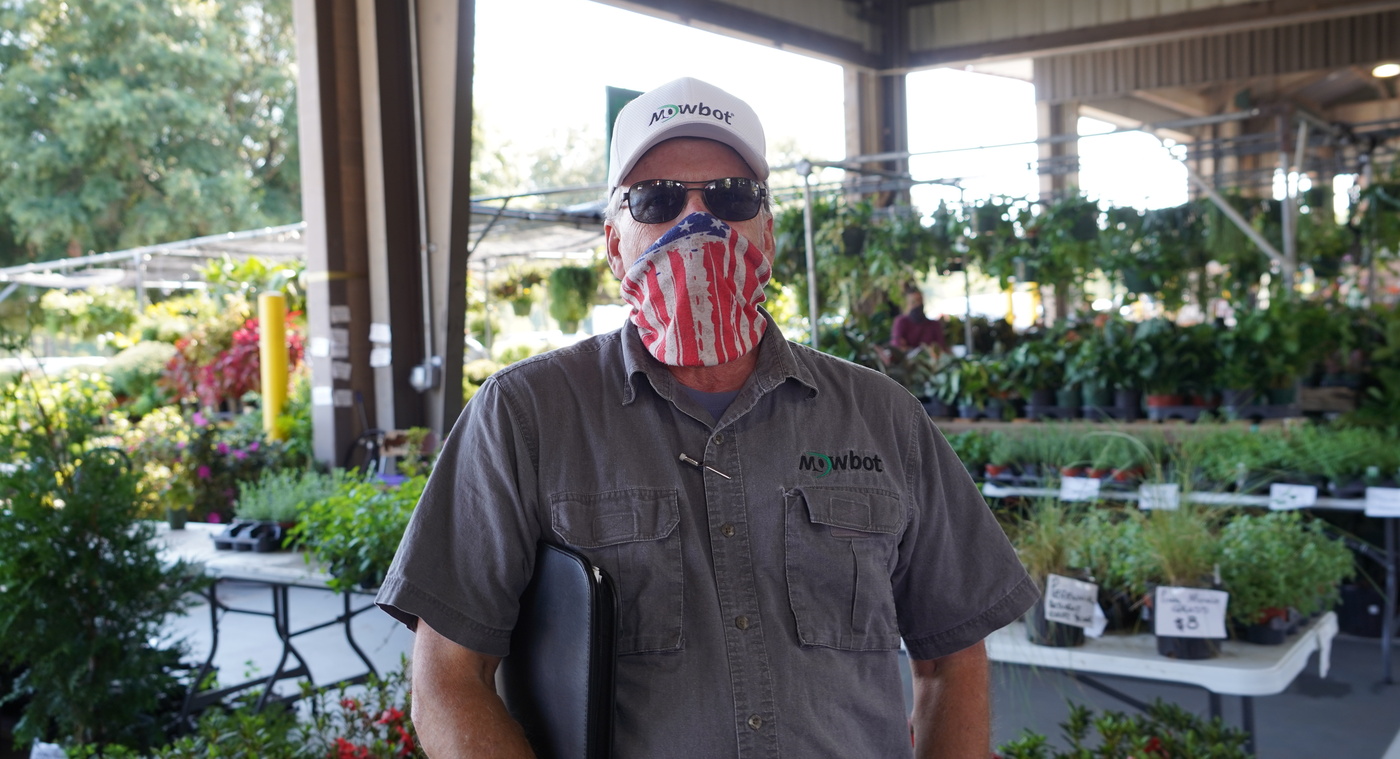 One business owner called the mail-in voting push a "scam waiting to happen."
"Its already in progress in other states," Tim Flannery, owner of Mowbot, told The Epoch Times, as he was in the process of setting up his stand in the market. Mowbot provides robotic lawnmowers and has franchise locations across the United States.
"I think it's just going to be a fiasco. They are going to try and hype it up that we can't do it in person but, in reality, if we're out here now, we can go out to vote," Flannery said.
Curtis Smith, a North Carolina business owner who was shopping at the farmers market, criticized Trump's handling of the racial unrest and of the virus.
Smith said he is voting in person but not because he's concerned about the security of the mail-in system.
"I trust our system as far as mail, but I will be going in person and I will go early," he told The Epoch Times. "I'm one of those people who can't be intimidated, you can't tell me I can't go … I have to trust the system."
Taxes
Michael Phillips, owner of Phillips Farms, a mainly agritainment business located in Cary, said for him the No. 1 issue has always been taxes, noting that he tries to stay out of politics and keep his head down with work.
"I hear people talk about when someone's rich or someone's not rich, but as a farmer, you can have a great season or you could have a terrible season," Phillips told The Epoch Times.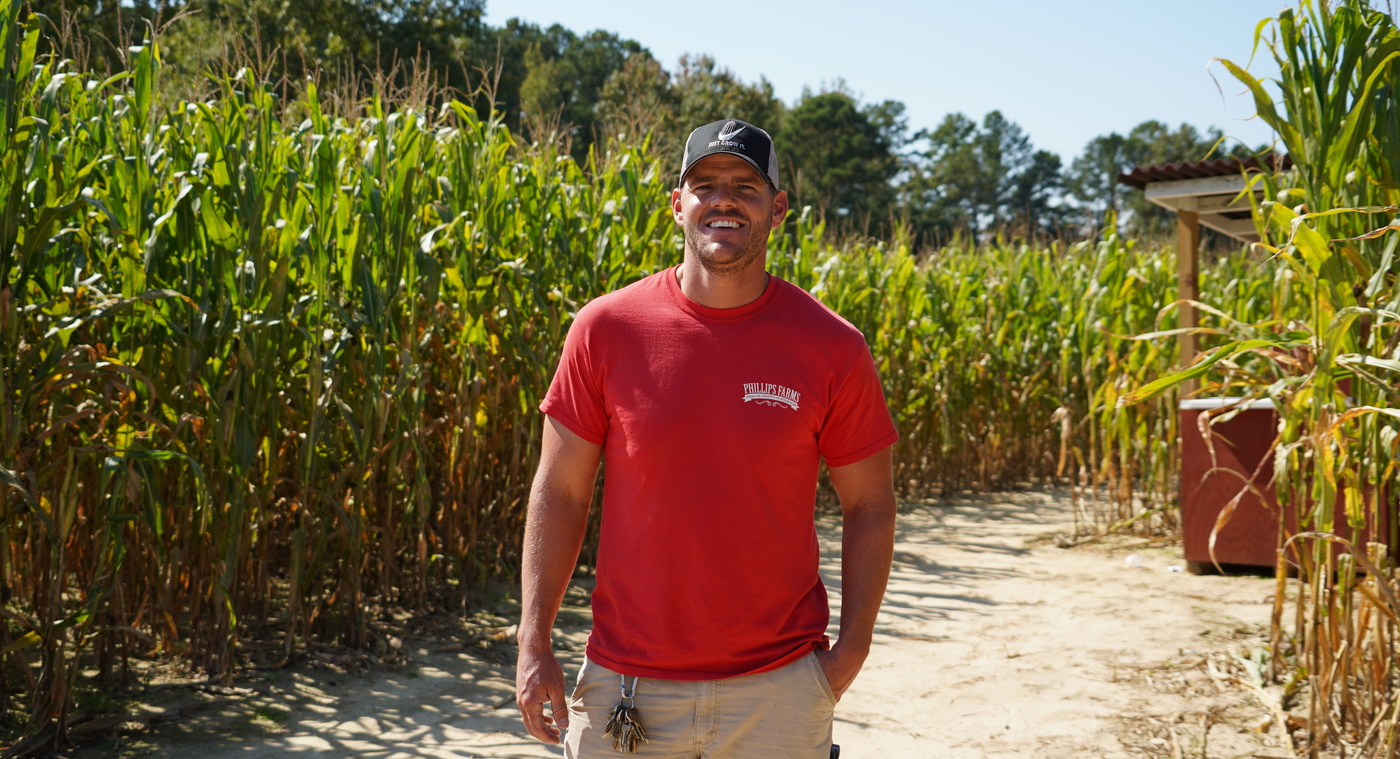 He said he worries about paying a much higher amount of taxes some years—which is all dependent on the weather and other factors.
His farm has served central North Carolina for more than 100 years, primarily farming hay, straw, corn, strawberry crops, and Christmas trees every December. The major attractions are the family's Corn Maze and Haunted Farm.
"If I have a good season this year, how much do I have to pay in taxes? What can I actually reinvest on my farm with crops, fertilizers, people who I can hire as extras to come in?" Phillips said.
Trump has signed tax-cut legislation and proposed a cut to payroll taxes. He also increased the estate tax basic exemption amount to $10 million from $5 million. Biden said he would increase taxes by $4 trillion over 10 years, including raising taxes on people making over $400,000 a year.
Phillips also talked about seeing a transformation in Cary as he grew up on his farm over the years. Decades ago, the region was mostly rural farmland. Today, the landscape is different as IT industries have moved their offices into the area and others have moved in as well, likely due to the lower cost of living.
He also said he would voting in person this election, saying, "I don't trust the government for much of anything."
"For me, there's got to be some screw-ups there, no matter what you do," Phillips added. "If you can't get out [to vote], then okay, but if you're a healthy person, then go out."