Australia did not make any commitment to the United States in the event of a Taiwan conflict in exchange for access to its Virginia-class nuclear submarines, Defence Minister Richard Marles said.
"Absolutely not. And I couldn't be more unequivocal than that," Marles told ABC Insiders.
Leaders of Australia, the United Kingdom, and the United States unveiled on March 13 that Australia will purchase at least three Virginia-class nuclear-powered attack submarines over the next decade under the AUKUS agreement.
Marles said that while the submarines had the capability to operate in war, the primary intent was protecting regional stability.
"I'm not going to speculate about the future of Taiwan … what Australia would do or not do in respect of any future conflict will be a matter to be considered at that time by the government of the day," he said.
The purchases will be made to replace Australia's aging Collins-class diesel-powered submarines in response to China's increasing military aggression in the region.
Marles revealed that the continued cost of having the nuclear submarine capability is 0.15 percent of GDP, less than 10 percent of the defence budget, which is two percent and expected to grow to 2.2 percent.
"For that, we get the most transformational capability of our defence force, a dramatic increase in our potency," he said.
"This is easily, in the context of defence spends, the best value money of 0.15 percent [of GDP] that we'll spend."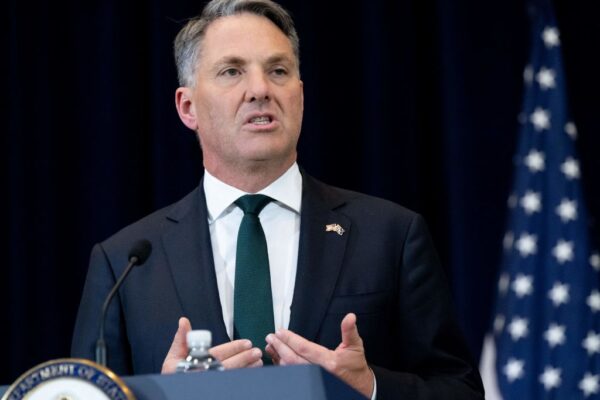 During question time in Parliament, Marles said the reason Australia needed submarines could be seen from a "cursory glance."
"Our geography—we have long trading routes which connect us to the world," he said on March 20.
Trade routes to Japan and South Korea, Australia's third and fourth biggest two-way trading partners, also require passing through the South China Sea.
"The defence of Australia doesn't really mean that much without the collective security of our region and the maintenance of the rules-based order upon which we increasingly depend," Marles told Parliament.
He also explained that while the current Collins-class submarines have "highly effective capability," by the 2030s, the capability will become increasingly diminished.
"The fact that every few days it is required to surface in order to recharge its batteries is an act which, in the 2030s, will become increasingly detectable, and that means the capability will be increasingly diminished," he said.
Will Australia Stand with the US on Taiwan
Meanwhile, former U.S. Navy Secretary Richard Spencer said he hoped that Australia would stand beside the United States in the event of a possible war over Taiwan.
"Let us hope [Taiwan] never becomes a flashpoint. To be very frank with you, there is no good outcome on either side of the equation," he told the Australian National Press Club on March 20.
"I can't look into the future and see what is going to happen, but I would hope [Australia would] be beside us if, in fact, that's the path we take."
However, he also refrained from commenting on whether or not the United States would come to Taiwan's aid if attacked.
"We talk about conflict with Taiwan; are they [China] wanting it? Not at this point," Spencer said. "Well, they want it at some point."
He hoped the projection of power that the AUKUS agreement displayed would have significant weight on any decision-making by Beijing to begin a conflict in the region.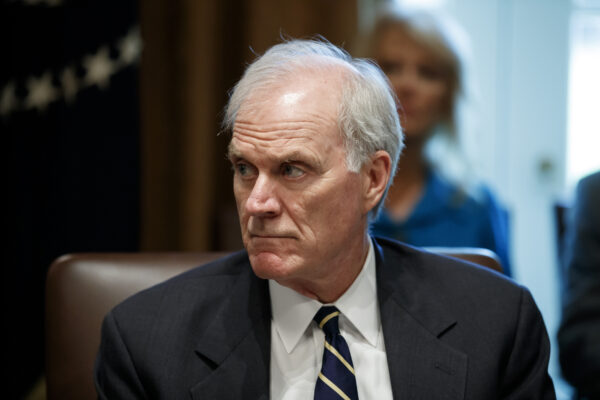 CIA Director William Burns said in February that the United States was aware that Chinese leader Xi Jinping ordered his military to prepare to invade Taiwan by 2027.
Burns said that Xi's order might not represent his timeline for the Chinese military's invasion of Taiwan, but it demonstrates his "seriousness" in pursuing this goal.
"Our assessment at CIA is that I wouldn't underestimate President Xi's ambitions with regard to Taiwan," he said at an event at Georgetown University in Washington.
Burns said he believes that Xi was likely "unsettled" by the Russian military's performance in the Ukraine war and that he likely tried to evaluate the effectiveness of Russia's weapons systems in Ukraine for his ambition toward Taiwan.
The nuclear submarine program will cost Australia about $368 billion (US$260 billion) over 30 years, including the purchase of Virginia-class submarines, coming to an average of $12 billion a year.
Spencer described the Virginia-class submarines as one of the best weapons delivery programs of the United States.
Aldgra Fredly contributed to this report.