The boyfriend of Nina Pham, the nurse who contracted the Ebola virus from a Liberian national, may have been admitted to a hospital.
Officials said on Wednesday that a second person was admitted to Texas Health Presbyterian Hospital with Ebola.
The second person was later identified as Amber Joy Vinson, another nurse.
A third case could be on its way, because Alcon CEO Jeff George sent an email to staff saying that another worker had been quarantined.
That third person may be Pham's boyfriend, according to Got News. The website said that it received word from two different Alcon employees, both of whom asked not to be identified, that the person was the boyfriend that was admitted.
It also said that Pham's parents work at Alcon, as does the boyfriend.
Rev. Jim Khoi of Our Lady of Fatima Church in East Fort Worth, who was updated on her condition by Pham's mother, told Dallas News that a friend of Pham's is being monitored for the disease, although he said he didn't know the friend's relationship.
"Others have said the patient being monitored is Pham's boyfriend," said Dallas News.
Pham, 26, contracted Ebola from Thomas Eric Duncan, who traveled to Dallas from Liberia to visit family members.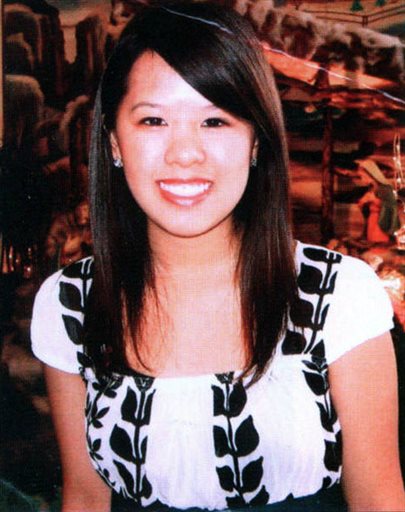 George had said in his email that the worker at Alcon was quarantined.
"I am writing to make you aware that one of our Fort Worth associates was admitted to Texas Health Presbyterian Hospital," said George in the email. "He is being monitored for potential signs and symptoms of the Ebola virus."
George said that the precautionary measure was taken because the man was in contact with the nurse–Pham–who recently tested positive for the virus.
"The associate has not shown any signs of symptoms of the Ebola virus," George said. "After consultation with the Texas Department of Health, we are confident that there is no risk for Alcon associates." 
It's not clear how the second worker contracted the virus. Authorities declined to say what position she holds at the hospital or the type of care she provided to Thomas Eric Duncan, who was diagnosed with Ebola after coming to the U.S. from Liberia. Duncan died Oct. 8.
MORE: Amber Vinson Fiance May Have Ebola, Under Quarantine in Dallas
Officials have said they also don't know how the first health worker, Pham, became infected. But the federal Centers for Disease Control and Prevention said "an additional health care worker testing positive for Ebola is a serious concern."
"What happened there (in Dallas), regardless of the reason, is not acceptable. It shouldn't have happened," Anthony Fauci, director of the Institute of Allergy and Infectious Diseases of NIH, said on MSNBC.
The worker at Texas Health Presbyterian Hospital, Amber Vinson, was monitoring herself for symptoms, Dallas County Judge Clay Jenkins said. 
"We are looking at every element of our personal protection equipment and infection control in the hospital," said Dr. Daniel Varga, chief clinical officer for Texas Health Resources, which operates Texas Health Presbyterian Hospital Dallas.
Dr. Tom Frieden, head of the CDC, has acknowledged that the government wasn't aggressive enough in managing Ebola and containing the virus as it spread from an infected patient to a nurse at a Dallas hospital.
"We could've sent a more robust hospital infection control team and been more hands-on with the hospital from day one about exactly how this should be managed," he said Tuesday.

The second case may help health officials determine where the infection control breach is occurring and make practices safer for health workers everywhere. For example, if both health workers were involved in drawing Duncan's blood, placing an intravenous line or suctioning mucus when Duncan was on a breathing machine, that would be recognized as a particularly high-risk activity. It also might reveal which body fluids pose the greatest risk.
The CDC was conducting confirmatory testing of a preliminary Ebola test conducted late Tuesday at a state public health laboratory in Austin, Texas, which came back positive.
Emergency responders in hazardous materials suits began work before dawn Wednesday to decontaminate the Dallas apartment of the second hospital worker. Officials said she lives alone with no pets.
Notices handed out to neighbors advise them that "a health care worker who lives in your area has tested positive for Ebola."
MORE: Nurses Union Says Hospitals Aren't Equipped to Respond to New Ebola Cases
Ryan Fus, 24, who lives in the same building as the blocked-off apartment, said police knocked on his door before 6 a.m. to notify him and make sure he was doing OK.
"It's a little scary. It's a little shocking that it's right near me," he said. "But I'm not afraid or anything like that. I'm not gonna run away."
Frieden outlined new steps this week designed to stop the spread of the disease, including the creation of an Ebola response team, increased training for health care workers nationwide and changes at the Texas hospital to minimize the risk of more infections.
"I wish we had put a team like this on the ground the day the patient — the first patient — was diagnosed. That might have prevented this infection," Frieden said.

Nurse Pham contracted the virus while caring for Duncan. Health officials are monitoring 48 others who had some contact with Duncan before he was admitted the hospital where he died.
Pham became the first person to contract the disease on U.S. soil. She released a statement Tuesday through Texas Health Presbyterian Hospital saying she was "doing well," and the hospital listed her in good condition. She received a plasma transfusion from a doctor who recovered from the virus. She was transferred to the National Institute of Health in Washington, D.C. on Thursday.
Pham was in Duncan's room often, from the day he was placed in intensive care until the day before he died.
MORE: Nina Pham Flown to NIH in Washington, DC
She and other health care workers wore protective gear, including gowns, gloves, masks and face shields — and sometimes full-body suits — when caring for Duncan. Health officials have said there was a breach in protocol that led to the infections, but they don't know where the breakdown occurred.
Among the changes Frieden announced was a plan to limit the number of health care workers who care for Ebola patients so they "can become more familiar and more systematic in how they put on and take off protective equipment, and they can become more comfortable in a healthy way with providing care in the isolation unit."
The Associated Press contributed to this report.