Nikki Haley said that she doesn't think President Donald Trump will be impeached and removed from office.
"On what? You're going to impeach a president for asking for a favor that didn't happen and—and giving money and it wasn't withheld? I don't know what you would impeach him on. And look, Norah, impeachment is, like, the death penalty for a public official. When you look at the transcript, there's nothing in that transcript that warrants the death penalty for the president," Haley said during an interview with CBS's Norah O'Donnell.
The host interrupted Haley, saying: "To be clear, it was not a complete transcript. There are still things that are missing from it. And in it, he does say, 'I would like you to do us a favor,' though."
O'Donnell was referring to the transcript of the July phone call between Trump and Ukrainian President Volodymyr Zelensky being a "rough transcript," though multiple witnesses have told congressional investigators that the transcript accurately captured the conversation.
The transcript "accurately and completely reflects the substance of the call," Timothy Morrison, former National Security Council official, told House lawmakers on Oct. 31.
The "favor" was Trump asking Zelensky "to find out what happened with the whole situation with Ukraine" interfering in American affairs.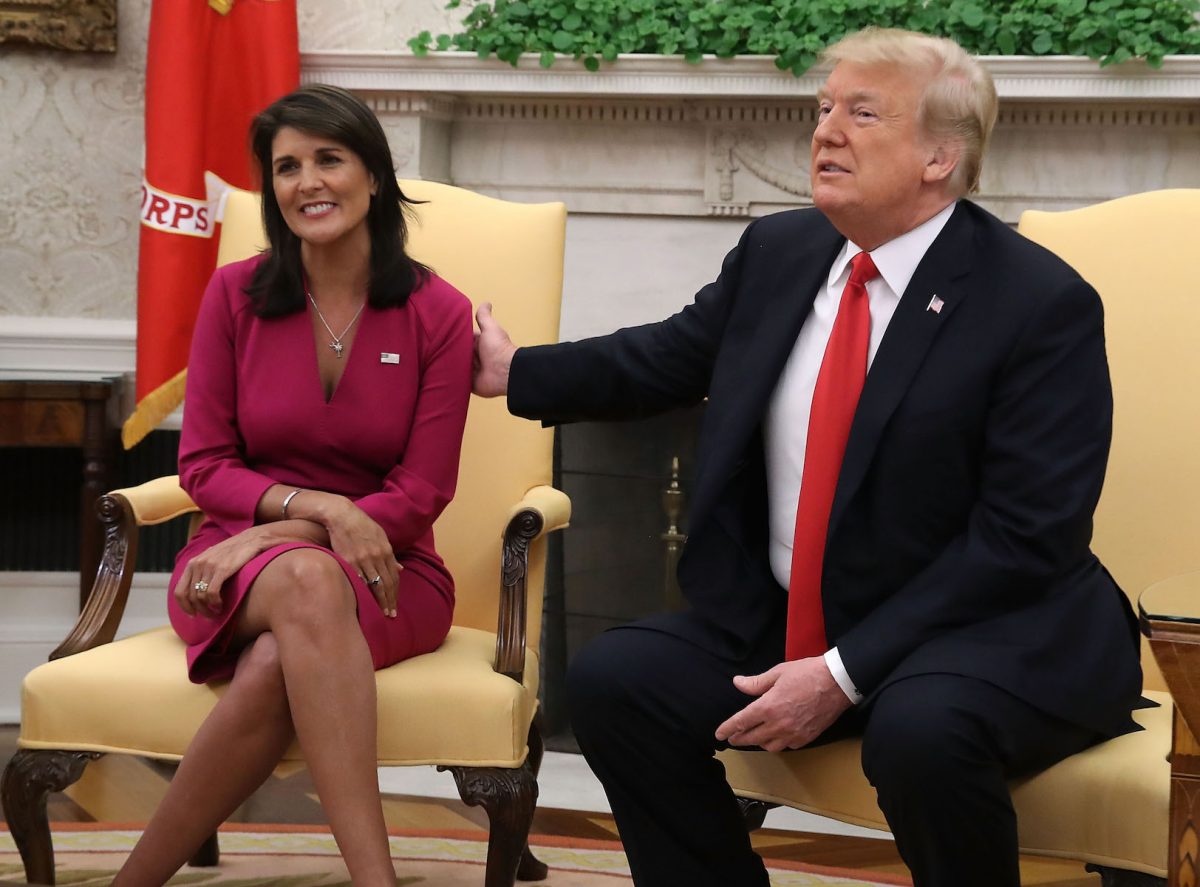 "They say CrowdStrike… I guess you have one of your wealthy people… The server, they say Ukraine has it," Trump said. He soon added that "a lot of" the information that special counsel Robert Mueller's team investigated "started with Ukraine."
The president later asked Zelensky to "look into" allegations of corruption against former Vice President Joe Biden, who in 2016 threatened Ukraine's president at the time with the withholding of $1 billion in aid unless Viktor Shokin, a prosecutor probing Biden's son's employer Burisma, was ousted.
Haley responded to O'Donnell, saying: "The Ukrainians never did the investigation. And the president released the funds. I mean, when you look at those, there's just nothing impeachable there."
"And more than that, I think the biggest thing that bothers me is the American people should decide this," the former U.S. ambassador to the United Nations added, referring to the upcoming 2020 presidential election. "Why do we have a bunch of people in Congress making this decision?"
Haley, 47, left the Trump administration at the end of 2018. Haley said that the ambassador position had been the honor of a lifetime, but felt like she needed to step aside after serving six years as the governor of South Carolina and almost two years as the U.N. ambassador.
Haley was nominated to the board of directors of Boeing in February and elected on April 29. According to a list of invitations reviewed by The State, she's in high demand for speaking engagements and a variety of events, and has done some of them.
Haley spoke with CBS to promote her new book, "With All Due Respect."