Ohio State defensive end Nick Bosa, slated to be among the top picks in the NFL Draft, said that he deleted his pro-President Donald Trump tweets as well as his tweets blasting former quarterback Colin Kaepernick.
"I had to," he told ESPN. "There is a chance I might end up in San Francisco." The 49ers currently have the No. 2 selection in the NFL Draft, which is April 25.
Screenshots showed Bosa tweeting that Kaepernick "is a clown" while saying that Beyonce's "music is complete trash." He also criticized the film, "Black Panther," according to ESPN.

It was also reported that he also made at least one pro-Trump tweet. "Last year he seemed to delight in posting political takes, including his support for President Trump, on Twitter and needling dissenters," said ESPN.
Bosa, 21, previously "quote tweeted a picture of Donald Trump and Ronald Reagan with the caption, 'Goats,'" reported USA Today. "GOAT" refers to "greatest of all time."
Because movie opinions effect draft stock 🤙

— Nick Bosa (@nbsmallerbear) May 14, 2018
Lol always gotta be a race thing jeez

— Nick Bosa (@nbsmallerbear) May 14, 2018
For his part, on where he ends up, the Arizona Cardinals would be making a "big mistake" if they don't select him in the draft.
"It feels like my entire life has kind of been building up to this moment," he told ESPN.
Bosa, a former Ohio State defensive end, netted 26 sacks and 51 tackles for loss in three seasons with the Buckeyes.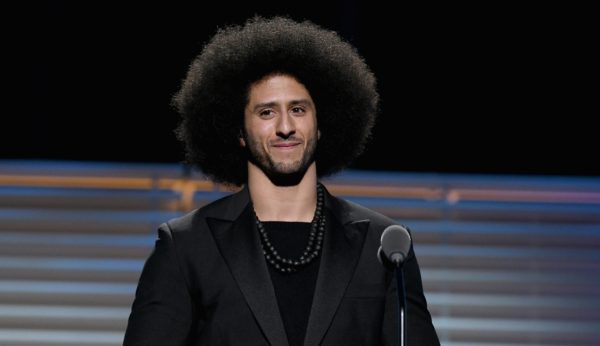 His brother, Joey, is currently a defensive end for the Los Angeles Chargers. In 2016, he was No. 3 overall pick.
Kaepernick Settlement
Kaepernick is currently out of the NFL, and he and Eric Reid have decided to settle their collusion grievances with the NFL, according to a joint statement released by their attorneys and the league, Reuters reported in February.
Their settlement with the league was for an undisclosed amount, but the New York Times in late March reported that it is "considerably less than $10 million."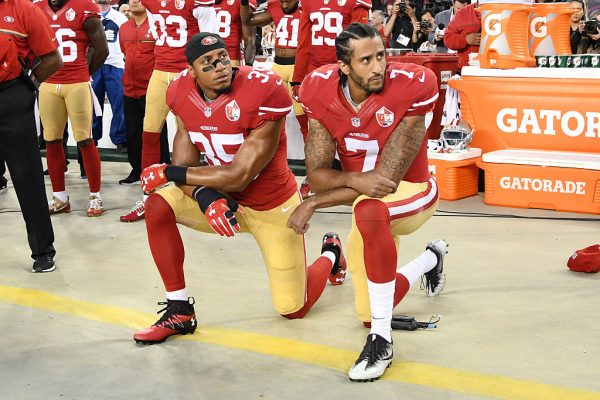 Kaepernick filed his grievance in October 2017, alleging collusion by NFL owners to keep him out of the league. He remained unsigned as a free agent through the fall after opting out of a contract with the San Francisco 49ers that spring.
Reid, who was the first teammate to join Kaepernick in 2016 with the 49ers by kneeling during the national anthem in protest, filed his own collusion case against the NFL in May 2018. It appears the two grievances were combined into a joint case, but it's unclear when that occurred. Reid now plays for the Carolina Panthers.
Kaepernick, 31, hasn't played since the 2016 season.
Reuters contributed to this report.