Newsweek demoted an editor who was involved with an erroneous story that claimed President Donald Trump was "tweeting" and "golfing" on Thanksgiving when he was actually in the Middle East visiting American troops.
"The editor was demoted," a Newsweek spokesperson told TheWrap on Dec. 2.
Newsweek didn't immediately respond to a request for comment.
The editor was not named. Jessica Kwong, who wrote the piece, was terminated.
Reports began emerging that Trump was in Afghanistan at 1:56 p.m. EST on Nov. 28. At the bottom of the Newsweek story, it says that the story was "substantially updated and edited at 6:17 p.m. EST to reflect the president's surprise trip to Afghanistan."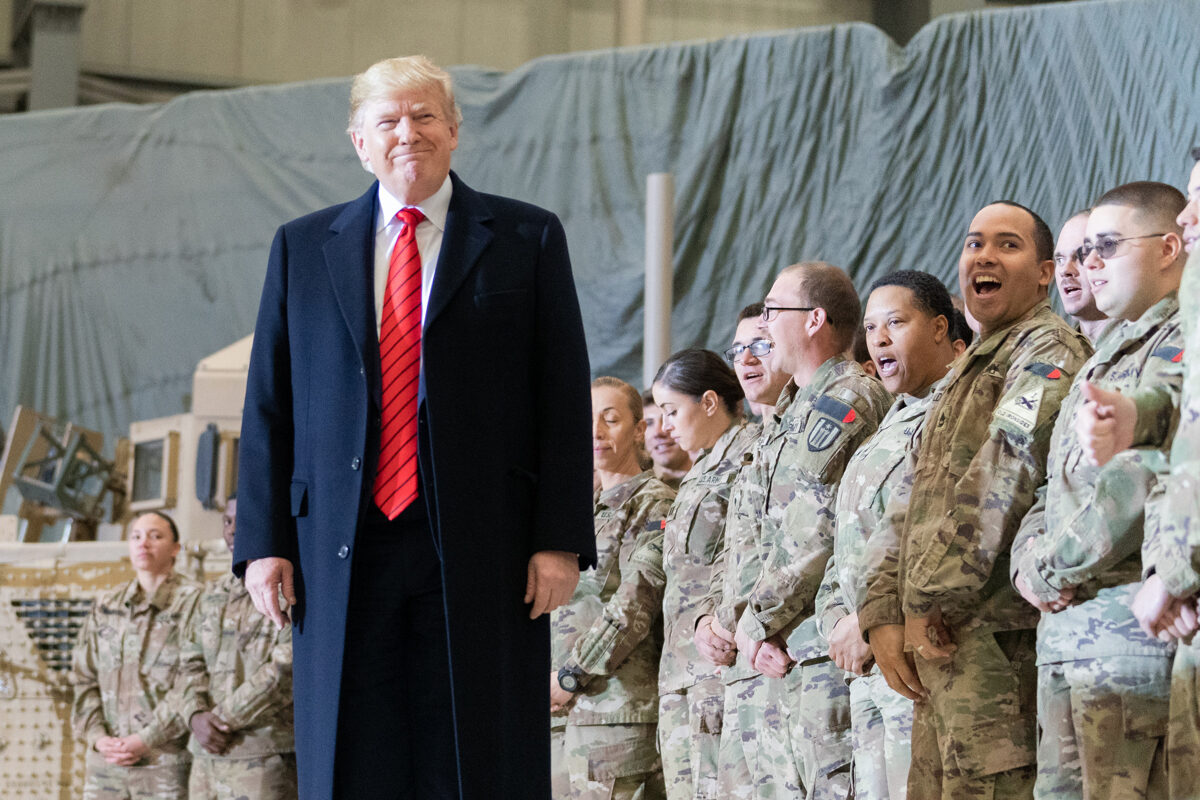 The piece still claims in the headline that Trump was golfing on Thanksgiving even though there is no evidence the president golfed at all on the holiday. Trump left Florida late Wednesday. Inside the story, it says the president golfed the day before Thanksgiving.
It also says Trump was tweeting on Thanksgiving. The White House said Trump's tweets were pre-scheduled to send while he was on his way overseas.
Newsweek said in a statement to the Washington Examiner that "the story has been corrected." Inside the story, it's termed as "an update," not a correction.
"Newsweek investigated the failures that led to the publication of the inaccurate report that President Trump spent Thanksgiving tweeting and golfing rather than visiting troops in Afghanistan," a Newsweek spokesperson said. "The story has been corrected, and the journalist responsible has been terminated. We will continue to review our processes and, if required, take further action."
Kwong said what happened was an "honest mistake" in a statement posted on Twitter, adding that the article "was written before knowing about the president's surprise visit to Afghanistan."
Trump headed to Afghanistan to surprise U.S. troops on Thanksgiving https://t.co/f7Xeqz1ZGQ Deleting this tweet because it was written before knowing about the president's surprise visit to Afghanistan-an honest mistake. Story has already been updated, as shown in the screenshot. pic.twitter.com/g9CfPaV2kQ

— Jessica Kwong (@JessicaGKwong) November 29, 2019
She has not yet commented on her termination.
Trump and his son, Donald Trump Jr., both commented on the piece.
"It wasn't an 'honest mistake' you tried to dunk on Trump and ended up dunking on yourself because you couldn't resist," Trump Jr. wrote in a statement. "Notice how there's never been a story that broke in Trump's favor & had to be corrected the other way? These aren't mistakes, they are a very consistent pattern."
"I thought Newsweek was out of business?" Trump added.