NEWPORT BEACH, Calif.—Teens struggling with anxiety, peer conflict, or other stress in the wake of the COVID-19 pandemic are invited this year to a free summer camp at the Newport Beach Aquatic Center, a nonprofit dedicated to promoting competitive and fitness-related rowing and paddle sports.
"I'm excited to be part of something not only incredibly uplifting, but also refreshingly different," the aquatic center's Executive Director Billy Whitford said. "I don't think anything like this has been done before, and [the center] is proud to be the venue for this life-changing program."
The six-week Teen Inner Strength Camp starts June 27 and will offer a group of teens a variety of activities, including kayaking, paddle boarding, team outrigger competitions, and opportunities to interact with Olympic and world champion athletes who will volunteer their time and talent for the camp.

Funded by the private non-profit Picerne Family Foundation, the new program is developed by local licensed counselor Katerina Sorrell and her husband Scott Sorrell, an adjunct professor of marketing at California State University–Fullerton.
"It's just something we've been hoping for to help teens," Sorrell told The Epoch Times.
Serving as a school counselor before opening a thriving psychotherapy practice at The Professional Counselor in Newport Beach, Katerina said she and other counselors started seeing more and more children stressed out as they transitioned back into a classroom setting after the pandemic.
Some of the children weren't coming back to class with the same joy she had seen before, she said.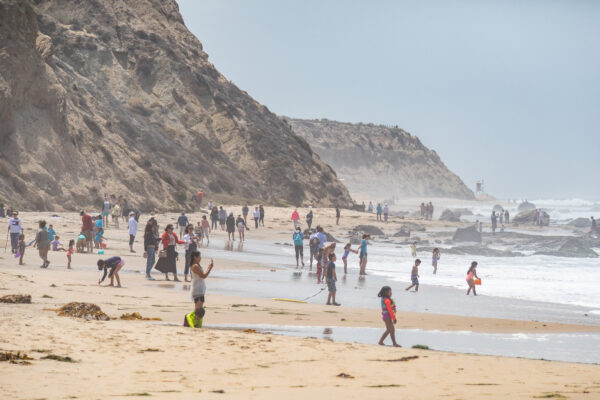 The camp will allow participants to have "all the fun they can possibly have on the water and with their peers," she said. "We wanted to be facilitators for them to know that we are there and present to give them connections to add tools to their toolbelt."
Besides the water sports, volunteer counselors will offer workshops on resilience, yoga, and other activities.
Many donors, such as Hula Shaved Ice, and volunteers—including five credentialed counselors and other school counselors who will be available during the summer for participants—have come forward to make the camp possible.
"Very touched by all who have decided to do this on their own time," she said.
The organizers are also hoping to have comfort dogs on hand to welcome the teens, according to Katerina.
Students can apply for full scholarships to attend the camp, which will run four hours a day, Monday through Thursday, from June 27 to Aug. 4.
"There are full scholarships available because students from families struggling financially often experience some of the greatest psychological pressure," said Katerina's husband and the marketing director for the program, Scott, who described the camp as "a summer experience that will last forever."
All skill levels will be welcome in the program, he said.
To learn more about the camp please visit theprofessionalcounselor.com.