The New Zealand government is introducing new personalised mask exemption cards that will be legally recognised to help address the uncertainty that some businesses face around the current mask restrictions in the country.
"We've recognised that for some people an impairment, health conditions, a physical disability or mental health reasons can mean wearing a mask isn't possible," COVID-19 Response Minister Chris Hipkins said.
"These reasons aren't always obvious or easy to explain and that's left some New Zealanders who're genuinely unable to wear a mask not being able to access the businesses and services they normally would."
The government had been working on a solution to avoid putting these people in uncomfortable situations where they had to explain private health information to strangers when doing basic tasks like shopping, Hipkins said.
The new cards are optional and will be replacing the currently available cards that are not legally recognised.
Hipkins said they would provide businesses with "conclusive proof" of a person's exemption status.
"We will not be cancelling the old cards or requiring affected people to go through the process of getting a new card if they don't want to, however the old cards will not have the legitimacy of the new cards," he said.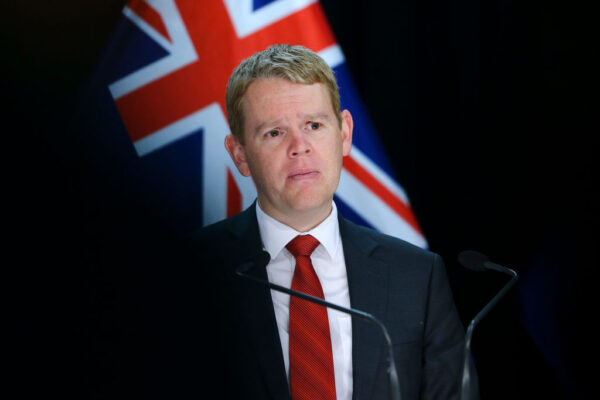 Minister for Disability Issues Carmel Sepuloni said people would be able to apply for a card from the Ministry of Health website from the end of May.
New Zealand began easing COVID-19 restrictions from March 26, including the lifting of mask mandates for all outdoor events, and in hospitality and schools.
However, they remain for indoor venues, including retail, on public transport, and inside public facilities like libraries.
Retail NZ Chief Executive Greg Harford previously called the latest mask rules "nonsensical."
"It is absurd that the government is removing mask requirements in the hospitality and education sectors, but keeping them for retail," Harford said on April 13, when the country moved to Orange in the traffic light setting, its COVID-19 Protection Framework.
"Masks are either a key part of the public health response or they are not," he said. "It's just nonsensical to suggest that there is greater risk in socially-distanced retail settings than in crowded nightclubs, school classrooms, or cafés."